The Grass is Greener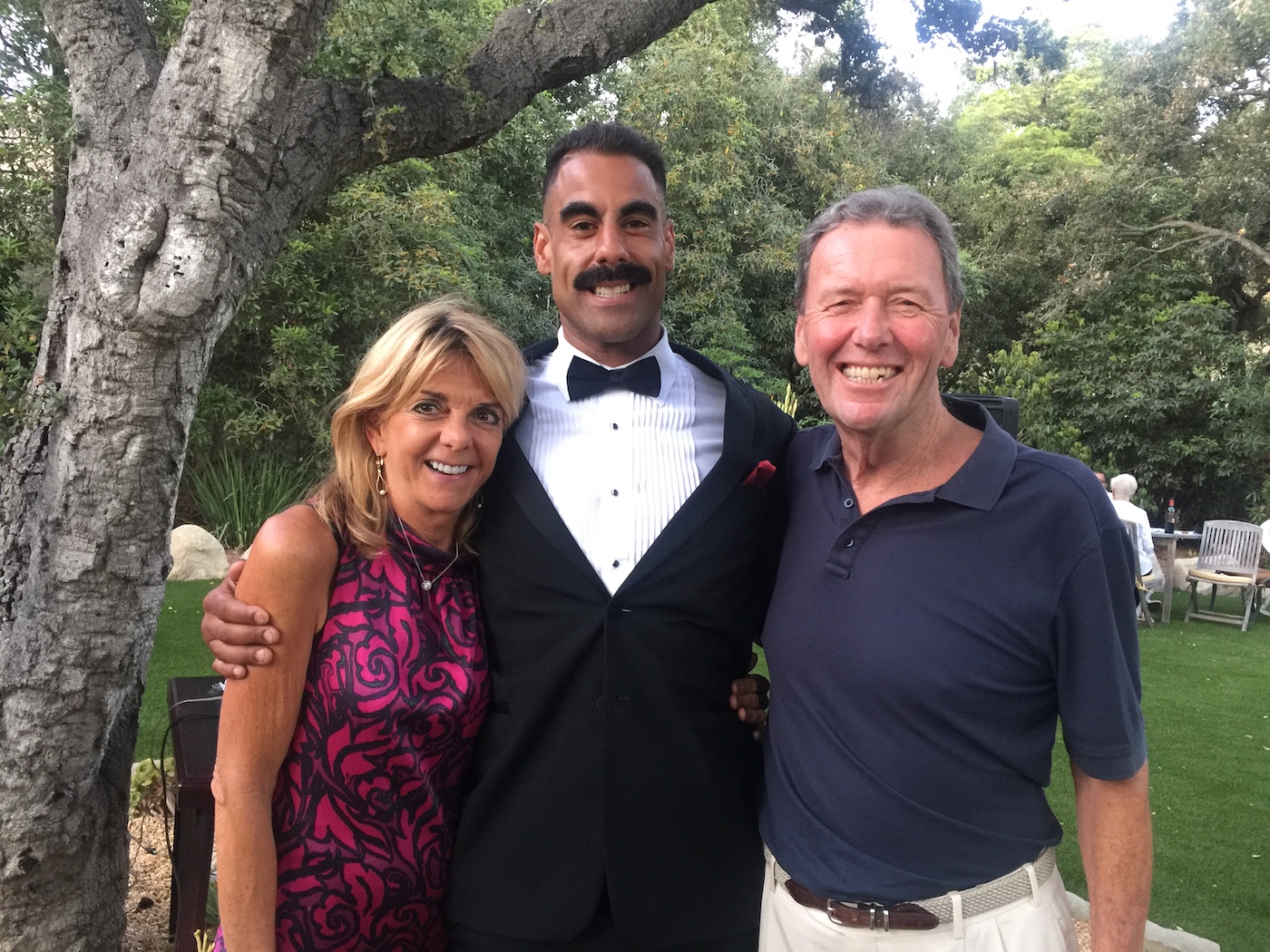 "Kick up your heels (flats only) and dance to the sounds of Frank Sinatra with Crooner John Paul Goodie on our new lawn," the invitation read. Lana Marmé and Michael Phillips's house was spared in the January 2018 mud-and-debris slide, but their front yard and lawn were destroyed. So, instead of re-planting, they installed an artificial lawn and invited a group of friends and neighbors to celebrate its completion. The man in charge of that EcoLawnSB installation was landscape supervisor John Paul Goodie, who turned out to have a voice like, well, Frank Sinatra.
Santa Barbara Cottage Hospital-born Mr. Goodie didn't realize how good he was; he had sung in his high school choir but other than that he'd only sung privately and perhaps in the shower; when a friend overheard his dulcet tones, he suggested that John should do something with that voice. Michael Phillips heard him as he installed their lawn and asked John to sing at his and Lana's party. Never having sung in public before and fighting a serious case of stage fright, Goodie brought a keyboard and some backup music the day of the party and belted out "Come Fly With Me," "Summer Wind," "You Make Me Feel So Young," "New York, New York," and other classics from the Great American Songbook, along with a fun rendition of "That's Amore," and finishing up with a soulful "My Way." Goodie was everything a professional singer should be, with a voice as deep and clear as any you've heard and a winning personality that betrayed both his humility and his raw talent.
What a treat.
So, if you are throwing a party for someone of a certain age and can't figure out exactly what to do for entertainment, you would do well to give John a call (805-757-7763) or e-mail (jgoodiemusic@gmail.com) and book him. He's not busy yet because no one other than Lana and Michael's small group has heard him, but I expect that he will be busier than he ever expected to be.
Goodie is that good.
You might also be interested in...