Table of Life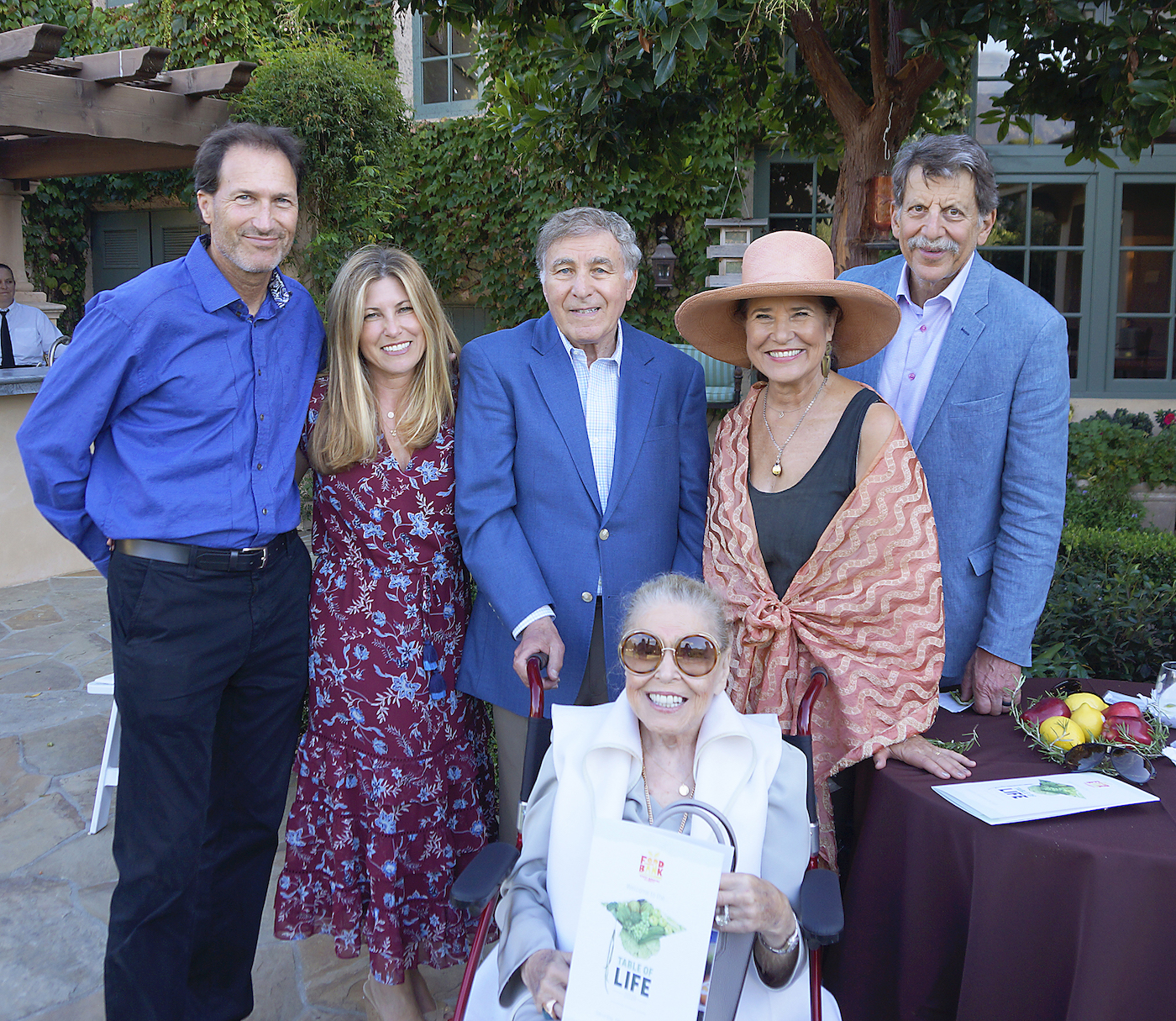 John and Betsey Moller opened the doors of their charming ocean-view Ennisbrook estate for the 8th annual Foodbank of Santa Barbara County Table of Life, which attracted more than 205 supporters and raised around $450,000 for the popular organization, which has a $4.5 million annual budget and distributes 10 million pounds of food annually.
This year's Judi Weisbart-designed event focused on college hunger and honored the 15-year-old Women's Fund of Santa Barbara, which, since its founding, has given away $7.2 million in 100 grants. It started with 68 women and now has 1,000 members, said Maureen Ellenberger, fund research chair.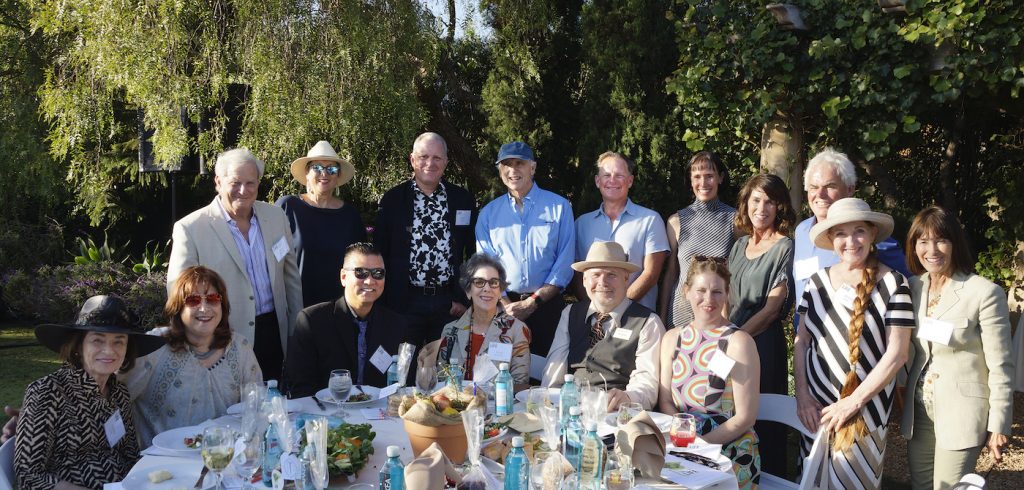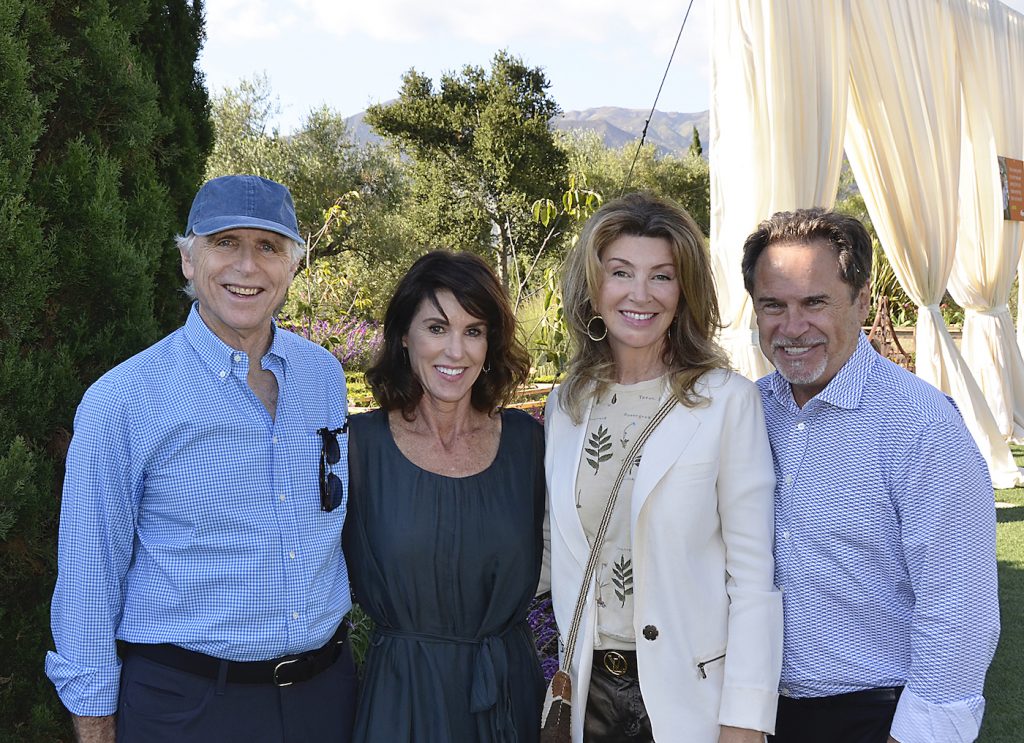 Alison Hardey, owner of Jeannine's and an honoree last year, emceed the boffo bash, while Erik Talkin, Foodbank CEO, revealed that 550,000 pounds of food went to colleges in the area, including UCSB, Allan Hancock College, with need at City College rising by a hefty 54 per cent over the previous year. "We are building a smart generation, which is 45 per cent food insecure. It is a silent epidemic. This is one exam we can't flunk!"
Two Santa Barbara Community College students, Jazz Hill and Ian Anzlowar, spoke of their problems balancing the costs of college and being able to afford to eat.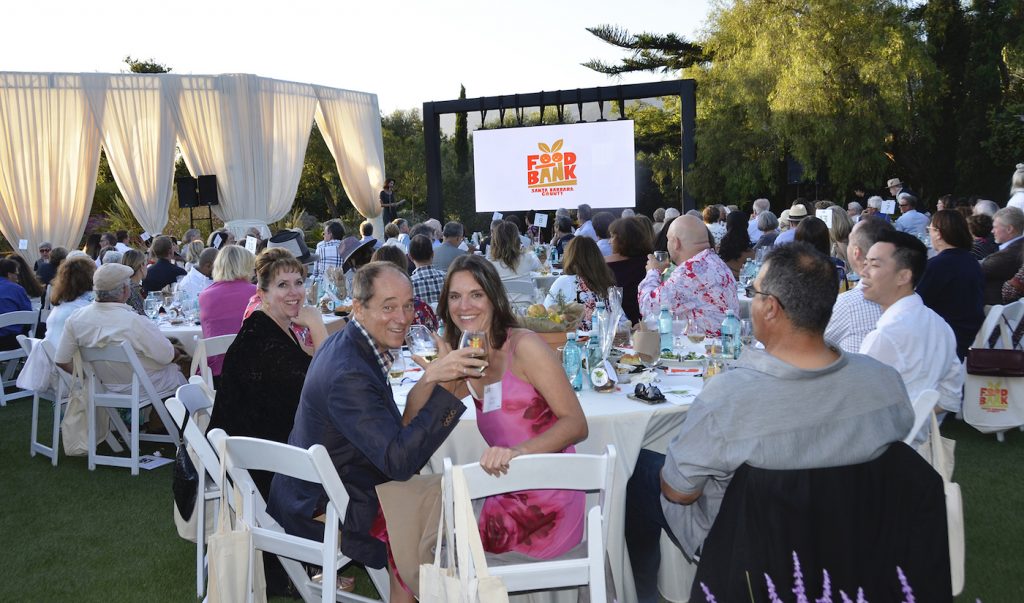 "I used to go to bed at 6 pm because it was easier to sleep than deal with my hunger!" he explained, a problem resolved with healthy food parcels from the Foodbank.
The ubiquitous Geoff Green conducted the money raiser.
Among the horde of supporters, noshing on the Rincon-catered hors d'oeuvres and dinner by Marc Horowitz and Randi Miller, with cocktails from Ascendant Spirits and wine from Fess Parker, were Jeff and Margo Barbakow, Bruce Heavin and Lynda Weinman, Dennis and Carolyn Miller, Morrie and Irma Jurkowitz, Chad and Margarita Lande, Anne Towbes, Fred and Sarah Kass, Maryan Schall, Bob and Patty Bryant, Nicholas and Rosemary Mutton, Rob and Pru Sternin, Frank and Leslie Schipper, Robert and Christine Emmons, Hollye Jacobs, Barbara Ben-Horin, Nancy Schlosser, and Hayley Firestone Jessup.
You might also be interested in...