Pretty in Pink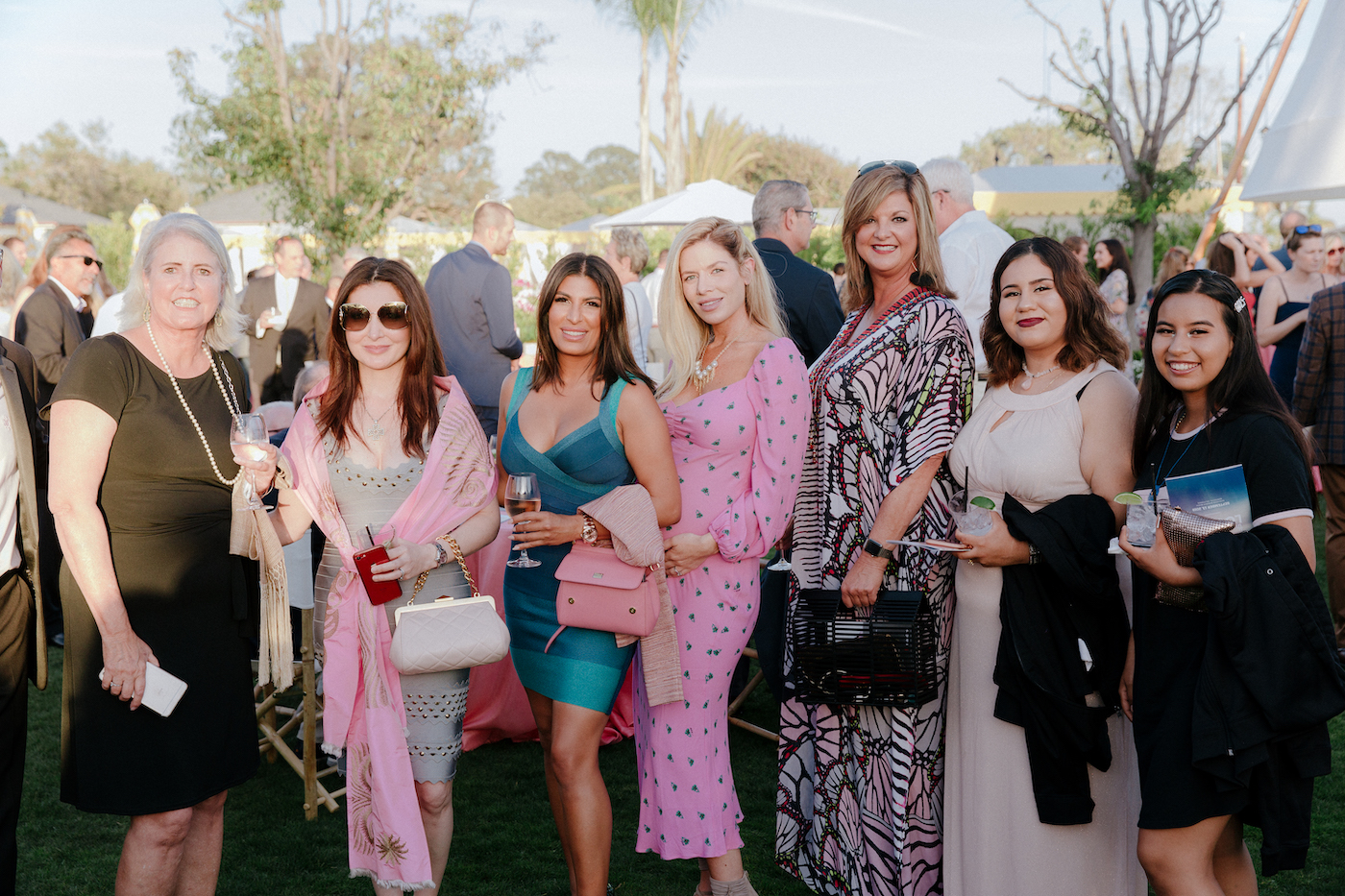 Santa Barbara's Breast Cancer Resource Center hosted The Pink Lounge gala for 300 guests at the Rosewood Miramar, which raised more than $230,000 for programs, which are provided at no cost to recipients.
The 21st annual bustling bash in the chandeliered ballroom, co-chaired by Douglas Mackenzie and Joanne Funari, had Hayley Wise, 32, a breast cancer survivor, who spoke about the challenges she faced, while gavel guru Quig Bruning of Sotheby's did the auction.
Among the tony torrent of supporters were executive director Silvana Kelly, Philip and Carolyn Wyatt, Frank Abatemarco, Frank and Mariko Tabar, Pete and Kathy Halper, Arlene Montesano, Harry Kolb, Tom and Karla Parker, Milton and Deann Zampelli, and Brian, Theresa and Celine Borgatello.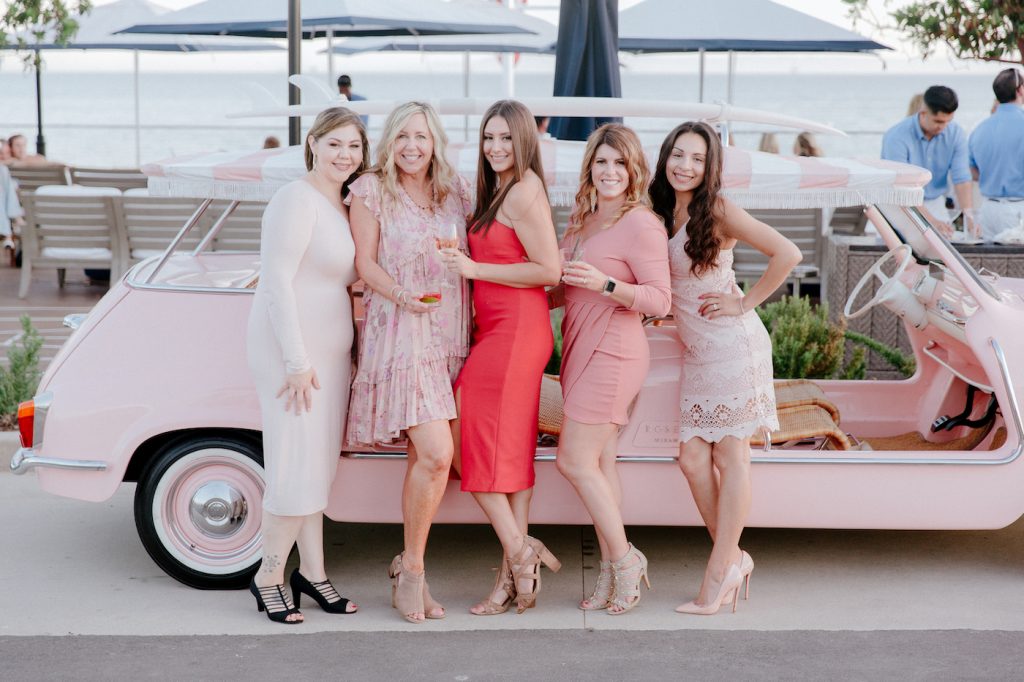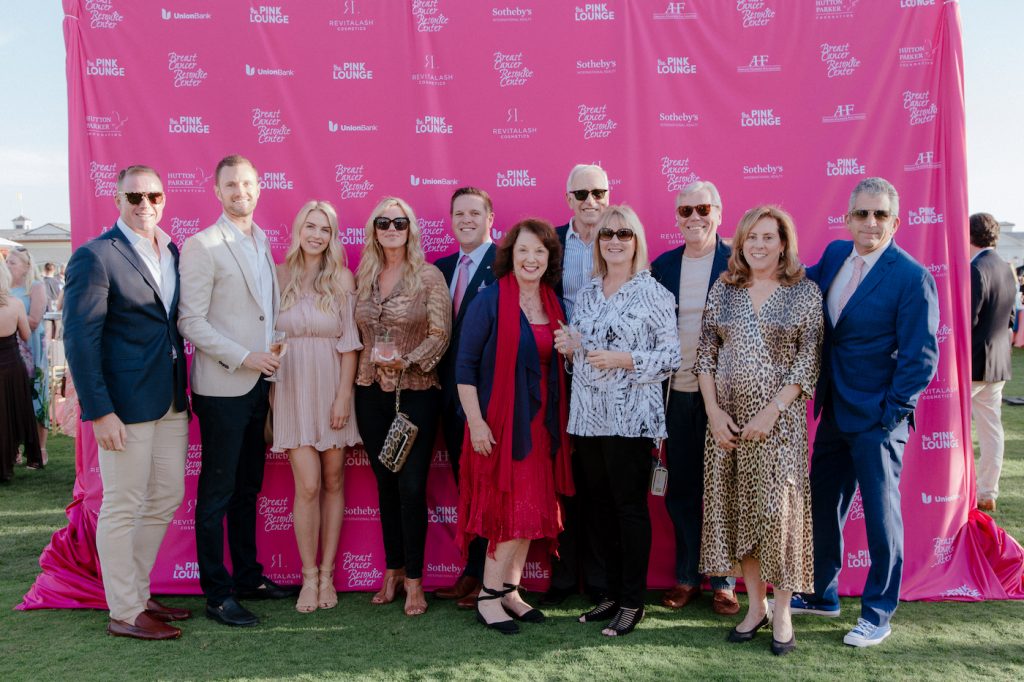 Ellen and Archie 
Montecito TV talk show host Ellen DeGeneres held and fed Archie, the baby son of Prince Harry and wife, Meghan Markle, on her recent visit to London with actress Portia de Rossi.
Ellen, 61, visited Frogmore Cottage, the new home of the Duke and Duchess of Sussex, a tiara's toss or two down The Long Walk from Windsor Castle.
She says the baby looks like Harry, Queen Elizabeth's grandson, and describes the twosome as "the cutest couple."
Ellen talked with the royal duo about partnering on their conservation work plans.
Stay tuned…
Bloom's Break 
Santa Barbara warbler Katy Perry's British actor fiancé Orlando Bloom took some time off from filmmaking to bring up his seven-year-old son, Flynn.
After starring in The Lord of the Rings and Pirates of the Caribbean, Orlando, 42, says he felt "scrutinized under a giant magnifying glass" and lonely when he moved to the Czech Republic away from Flynn, who he shares with ex-wife Miranda Kerr.
Orlando, who is returning to the screen starring alongside Cara Delevingne in Amazon's Carnival Row now his son is at school and settled, tells Britain's Radio Times: "The beginning of my career was a lot of big stuff and I was very visible. Having not been visible for a while this show felt like a good time to get back on screen and work the muscles."
He spent six months in the Czech Republic shooting the neo-Victorian fantasy, in which he plays a homicide detective.
"The hardest thing is not being around Flynn, getting to do the school run and things like that," lamented Orlando. "But it has been a time to reflect. I've enjoyed the time alone and maybe that's where I'm at."
Royal Treatment
With the new film of the popular PBS TV series Downton Abbey opening to critical reviews, fans of the show now have the chance to stay at Highclere Castle in England, where the production is filmed.
The aristocratic owners, the Earl and Countess of Carnarvon, are inviting two guests for "a truly unique evening" to enjoy cocktails, dinner, and breakfast the next day at the 1,000-acre Hampshire stately pile through AirBnB.
Applicants will need to show they are passionate about the Masterpiece TV series when they apply for the stay, which will be judged by the eighth earl, George Herbert, and his wife, Fiona.
"It's an absolute privilege and pleasure to call Highclere my home, and I am delighted to be able to share the house, which has been in our family since 1679, with viewers," she says.
Rest in Peace 
On a personal note, I mark the passing of veteran TV newsman Sander Vanocur, a longtime resident of our rarefied enclave.
Sander, who was 91, was the last living panelist from the first televised presidential debate between John F. Kennedy and Richard Nixon in 1960.
While covering the 1968 presidential campaign, Sander, who worked for NBC and other networks, interviewed Sen. Robert Kennedy just hours before he was gunned down at a Los Angeles hotel.
A charming and erudite individual, I would see him regularly at Pierre Lafond. It was a great pleasure to know him.
On the other side of the country, I also remember my former Gramercy Park, New York, neighbor, The Cars rocker Ric Ocasek, who has died aged 75.
I would often run into Ric and his supermodel wife, Paulina Porizkova, at Moreno's, a popular Italian eatery on nearby Irving Place, near the couple's $15 million East 19th Street townhouse.
A mega successful musician who exuded great charm and politeness.
Sightings: Ashton Kutcher and Mila Kunis noshing at Borrello's Pizza & Pasta on Santa Claus Lane… Animal House actor Bruce McGill and family checking out the Rosewood Miramar… Oscar winner Michael Keaton getting his java jolt at Pierre Lafond
Pip! Pip!
Readers with tips, sightings and amusing items for Richard's column should email him at richardmineards@verizon.net or send invitations or other correspondence to the Journal.
To reach Priscilla, email her at priscilla@santabarbaraseen.com or call 805-969-3301
You might also be interested in...