Meet Me at the Market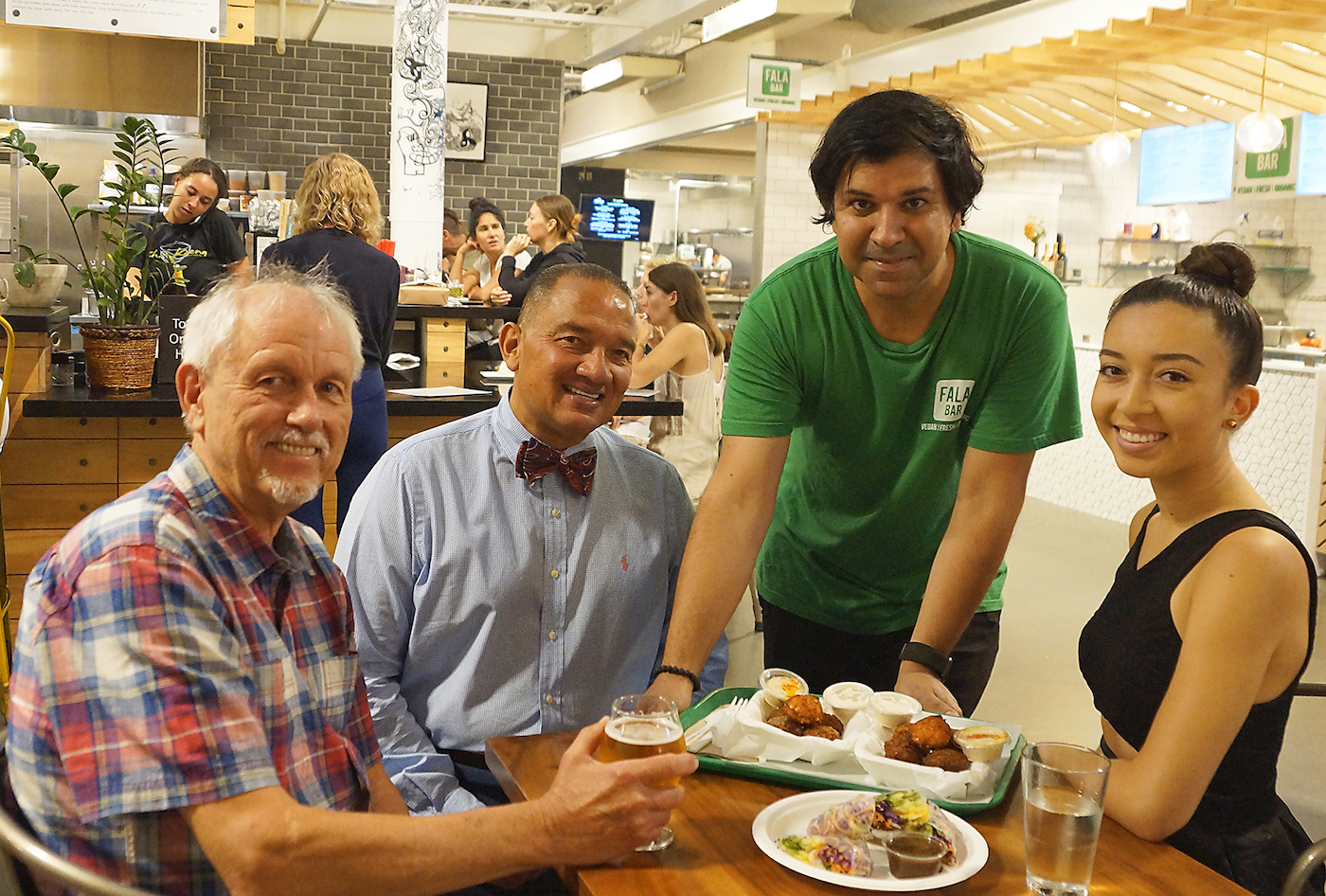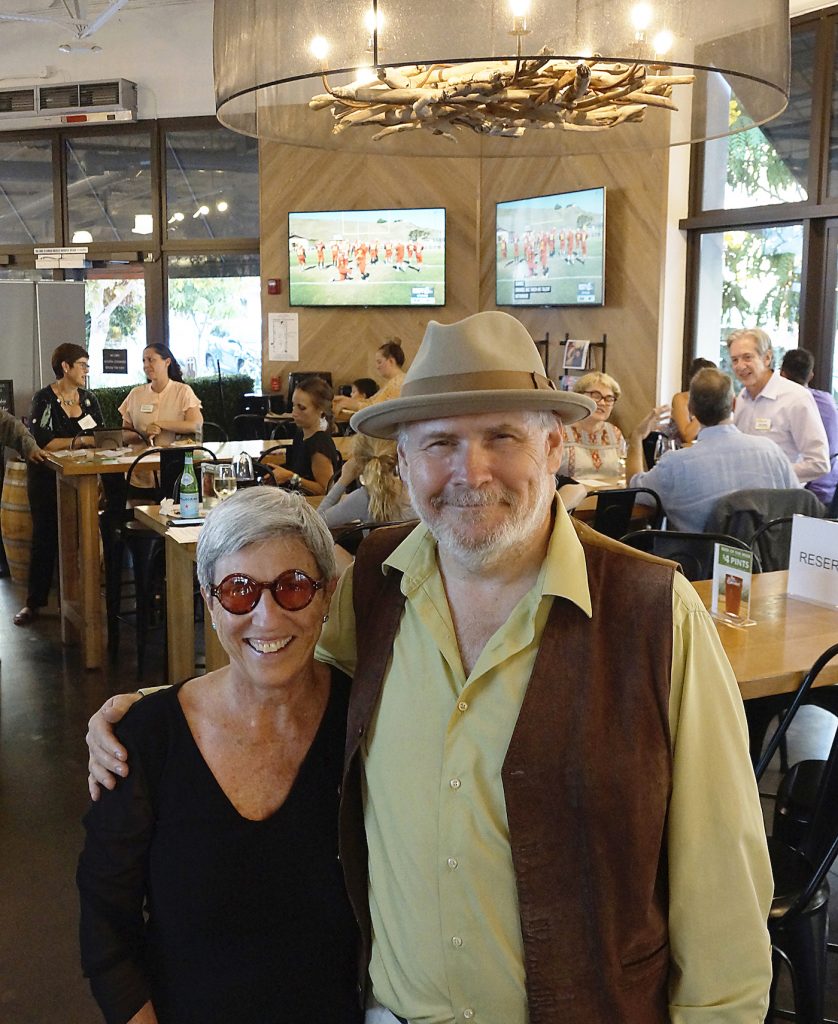 Supporters of The Foodbank of Santa Barbara County got a sneak peek of the charity's forthcoming 8th annual Table of Life event at the Ennisbrook home of John and Betsey Muller when a reception was hosted at Marge Cafarelli's Public Market.
Guests at the sunset soirée were able to taste bites from a number of the market's vendors, including Corazon Cocina, the Empty Bowl gourmet noodle bar, Ca' Dario Pizzeria Veloce, the Fala Bar, the Soul Cal Smokehouse, and ice cream from Rori's Artisanal Creamery.
The popular event, which was held for years at the Montecito estate of Jim and Stephanie Sokolove, who have now moved to Boca Raton, Florida, is set for this Saturday and will honor the Women's Fund of Santa Barbara.
Among those noshing away were CEO Erik Talkin, Janet Garufis, Jeff and Margo Barbakow, Judi Weisbart, Michela Saltoun, Matthew Neal, and Maureen Ellenberger.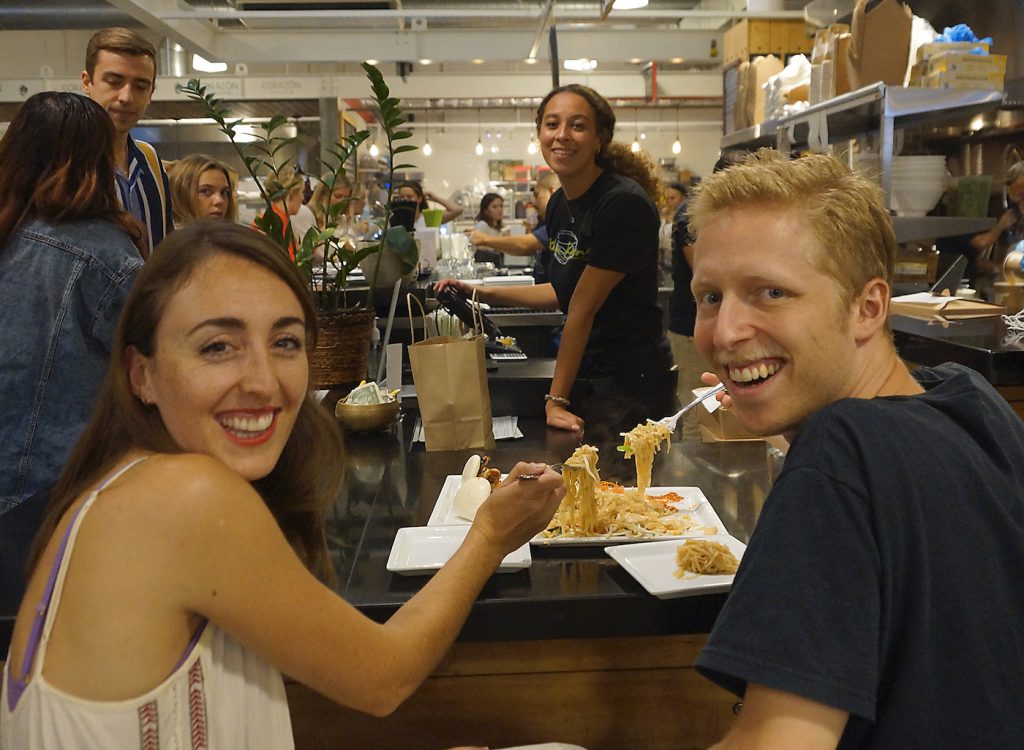 MAW's Newest Addition 
Jamie Broumas, director of classical and new music programs at Washington's Kennedy Center, is coming to the Music Academy of the West in the New Year in the newly created position of Chief Artistic Officer.
She will guide the Miraflores campus's training programs, foster a future of consultation and collaboration, develop partnerships and community outreach initiatives, and build new revenue streams and audience support.
In addition, Broumas, a gifted jazz vocalist, will incorporate multi-disciplinary events into the academy's programming and build relationships with contemporary composers to create new commissions.
She holds a B.A. in music from Vassar College.
You might also be interested in...