Legends – The Granada Theatre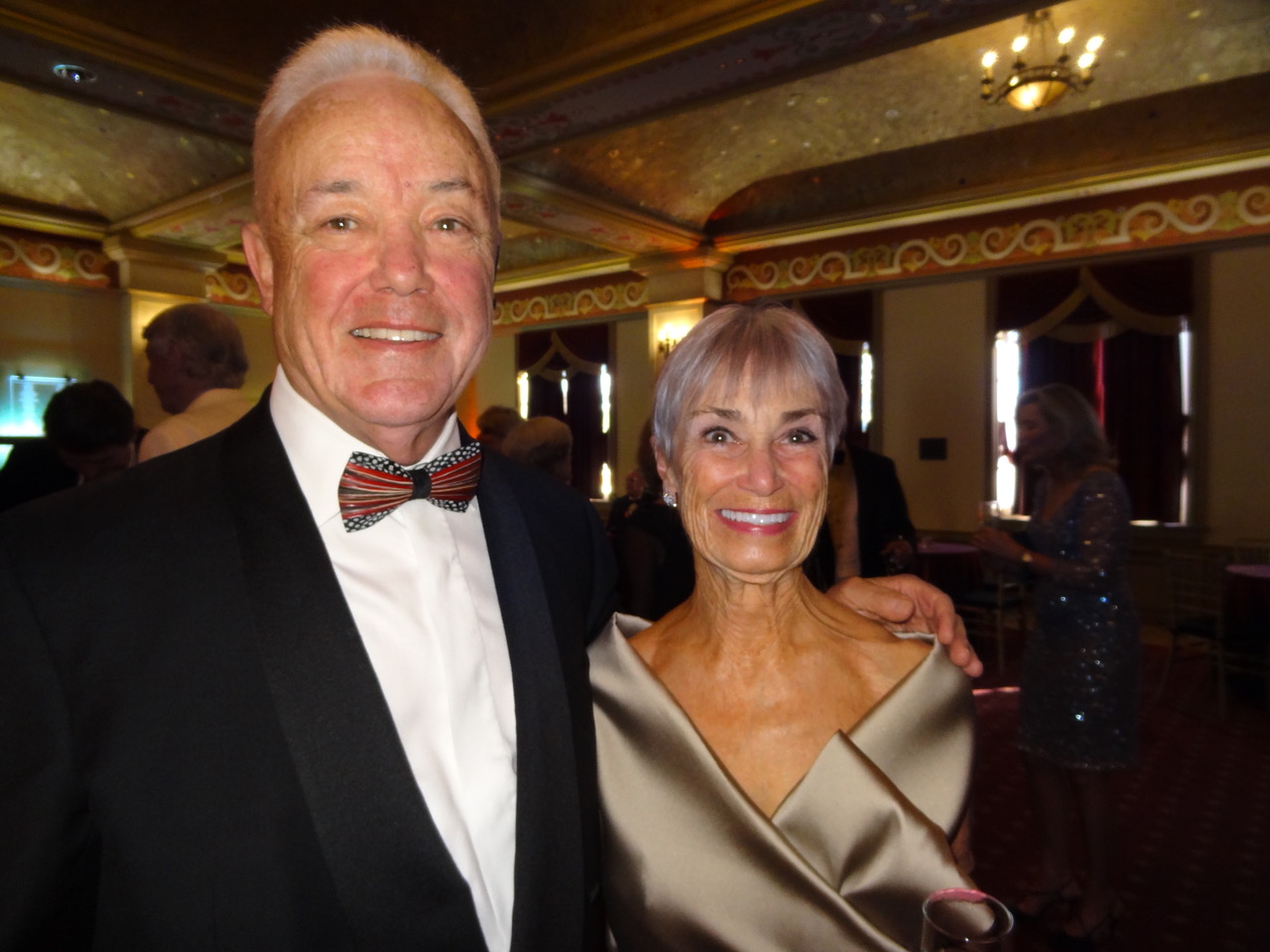 As the stars in the sky illuminate our lives, so with the Legends to be honored this autumn night" – Carol Wilburn.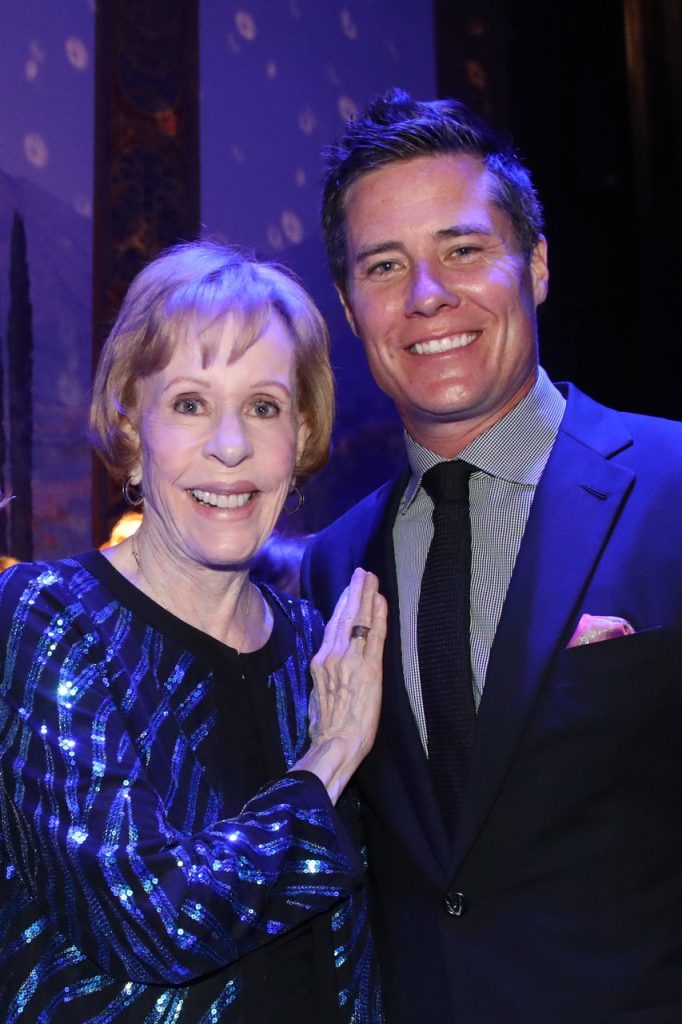 The Granada always shines a light on its entertainment, but the annual gala called Legends is one of the biggest illuminations of the year. The honorees who shone were Carol Burnett, Opera Santa Barbara, and Dan and Meg Burnham.
The evening began with a red carpet, of course, and proceeded to the Founders' Room for a lively reception. The call to dinner had us all seated on the Granada stage with a unique view of the auditorium. The lights dimmed and a spot appeared on the balcony where Nir Kabaretti led a brass choir from the Symphony.
Our favorite emcee, Andrew Firestone, kept the evening moving. More surprises were an aerial dance by Emily Auman and Skyler Storm. From one of the boxes came opera sung by soprano Jana McIntyre. State Street Ballet dancers Ahna Lipchik and Francois Llorente performed a salsa all over the stage.
There were tribute videos of all the honorees done by Dana Morrow, who did the Santa Barbara International Film Festival videos for many years. The honorees are chosen for what they have done to advance the performing arts in a significant way. The award was created by architect (and our good friend) Roger Phillips. He designed the Granada restoration. The "G" within the shield was an accent piece on top of the box seats.
Meg and Dan Burnham love the Granada. Why? Because they not only attend events and support it, they live in the penthouse apartment. They were married three days after college graduation and have been married 51 years. There are four children. Dan was last with Raytheon before retiring in 2005. They are involved in theatre, opera, ballet, the symphony and more. Chancellor Henry Yang from UCSB presented.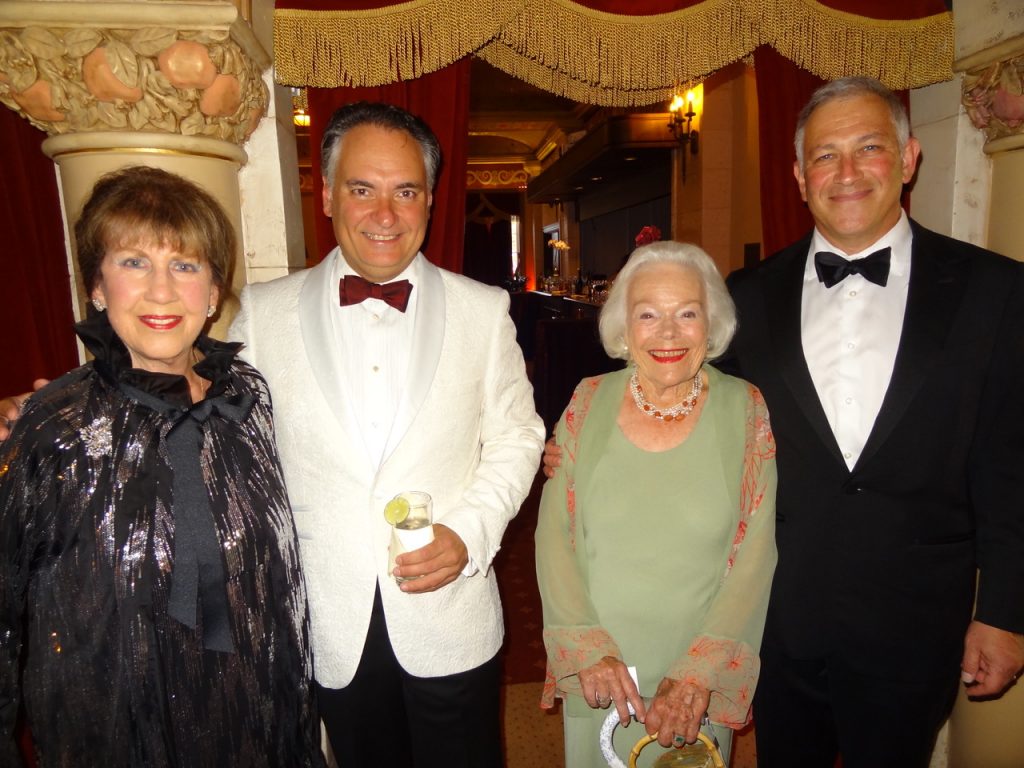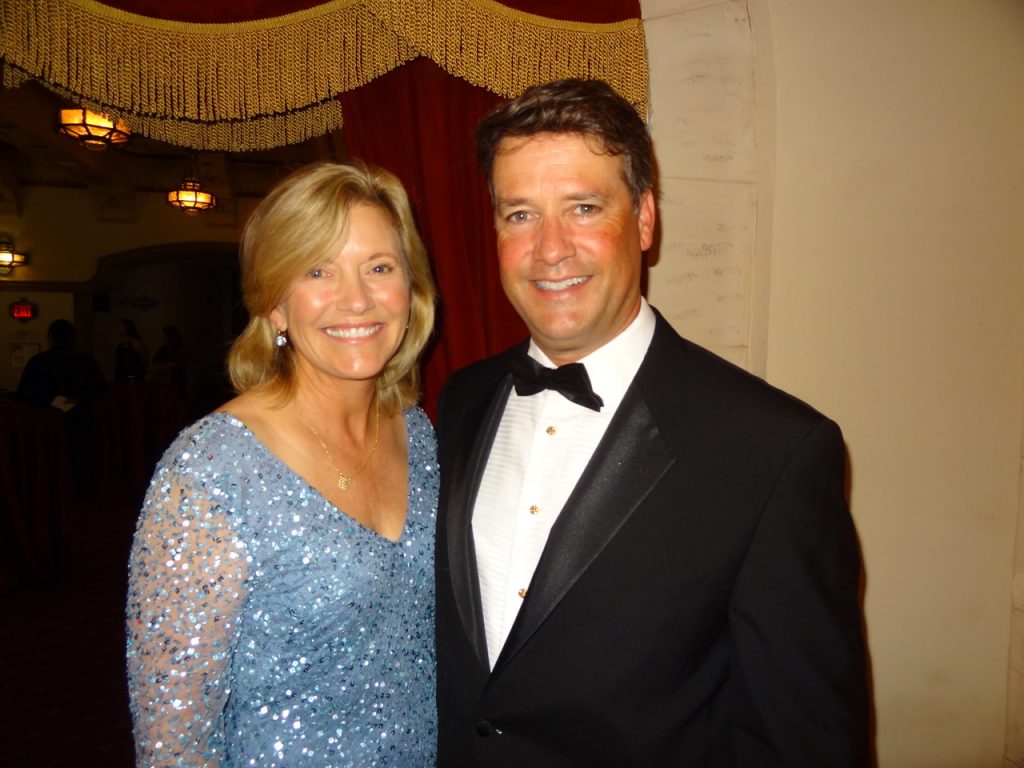 Opera Santa Barbara began as a labor of love of two singers, Marilyn Gilbert and Nathan Rundlett, in 1994. It advanced from $18 tickets and set building in driveways to a nationally recognized company. It became one of the smallest American companies to have presented a world premiere by a major composer. Opera Santa Barbara is committed to educating youth in Santa Barbara. Ron Gallo presented.
And then there's Carol Burnett, who's won nearly every acting award and is also a best-selling author. Her Bob Mackie-designed curtained rod dress is now in the Smithsonian. That was done for the parody of Gone with the Wind during The Carol Burnett Show, which ran for eleven years. Her show was deemed by Time magazine, one of the "100 best television shows of all time." She has lived in Santa Barbara for many years. Thanks for all the laughs! Fannie Flagg gave us more laughs as she presented the award.
This magical night was created by co-chairs Anne Smith Towbes and Merryl Snow Zegar and their grand committee.
You might also be interested in...