Heroes of Hospice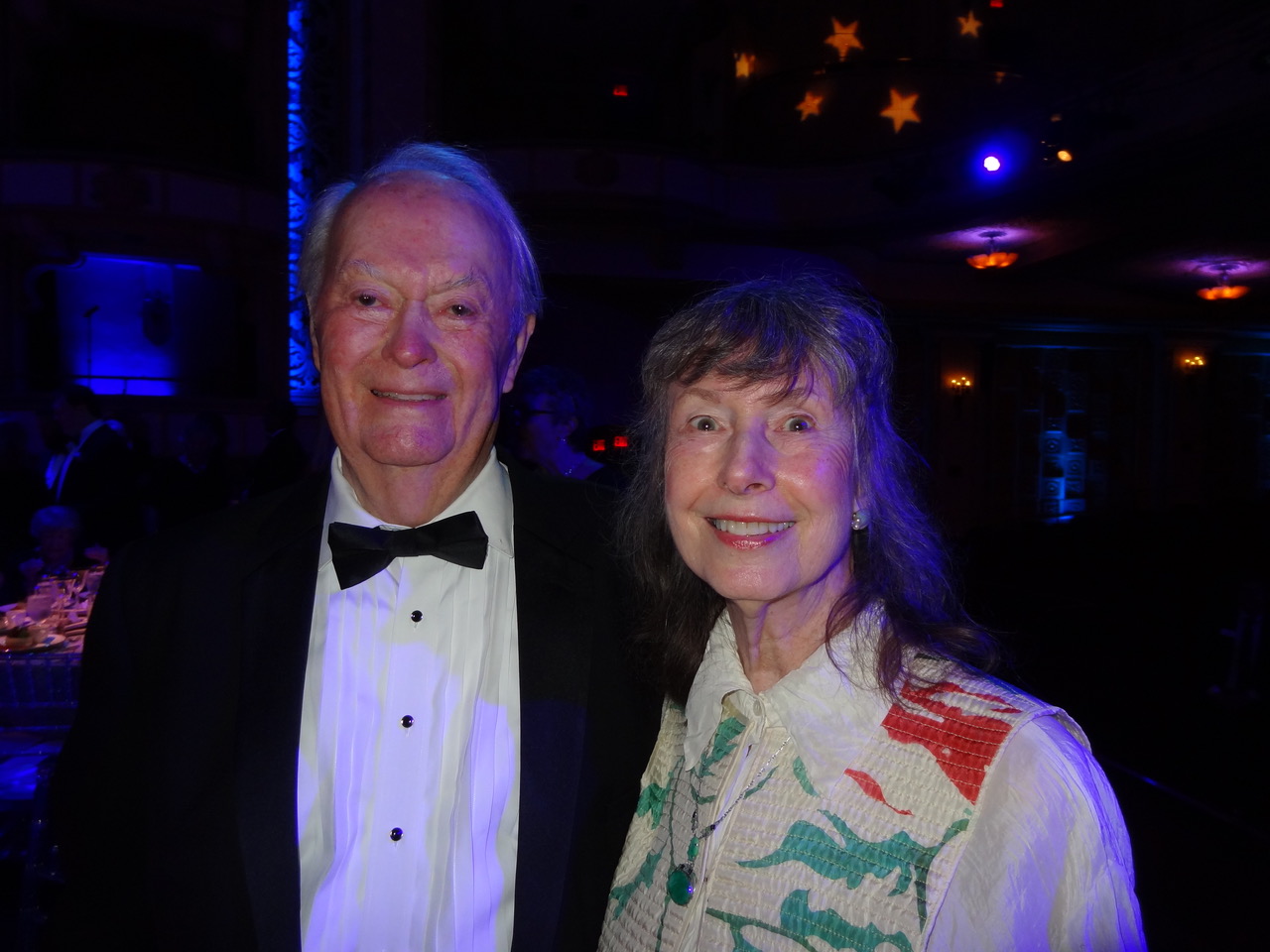 Hospice of Santa Barbara (HSB) gave its 7th annual Heroes of Santa Barbara fundraiser at the Biltmore's Coral Casino titled "Jewels by the Sea." Even the dolphins came out to play during wine time, putting on their own show.
The silent auction was ecstatically beautiful – the long tables afloat with burlap for earth, driftwood from the ocean and turquoise fabric for the sea. There were 340 folks writing down bid numbers.
Emcees Beth Farnsworth and C.J. Ward welcomed all and began the program during lunch. As noted by UCSB executive director David Selberg, "Hospice has had a thirty percent growth last year and already a seventeen percent growth for part of this year." The luncheon was to honor all the volunteers who give so much of their time.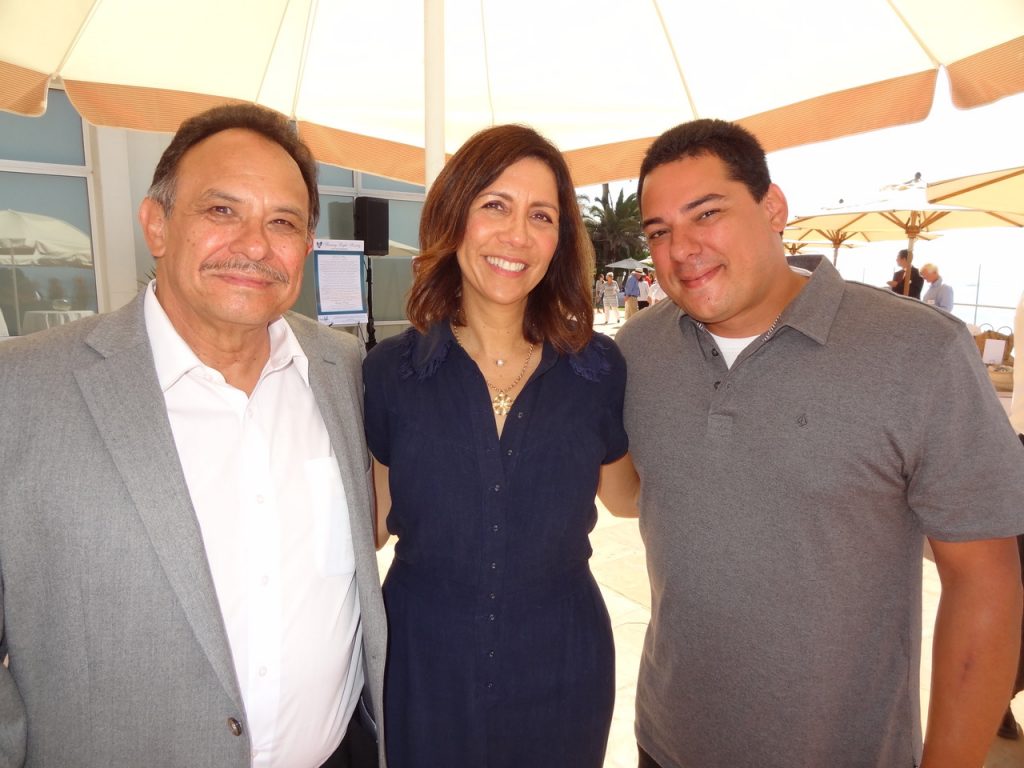 The Legacy Award went to the James S. Bower Foundation that makes grants to groups who believe there will be a healthier world with compassionate action and social change. The Foundation is committed to reducing physical, emotional, spiritual and social pain in the face of death. They aid the end of life process for the dying and their families and friends. The foundation president is Jon Clark and board chair is Harvey Bottelsen.
The Partnership Award went to Suzanne Grimmesey. As Chief Quality Care and Strategy Officer for the Santa Barbara County Department of Behavioral Wellness, she led the team that was formed after the Thomas Fire and debris flow. The team was made up of 13 agencies including HSB. It allowed HSB to connect with community members all over town. They helped people who had lost their homes and loved ones.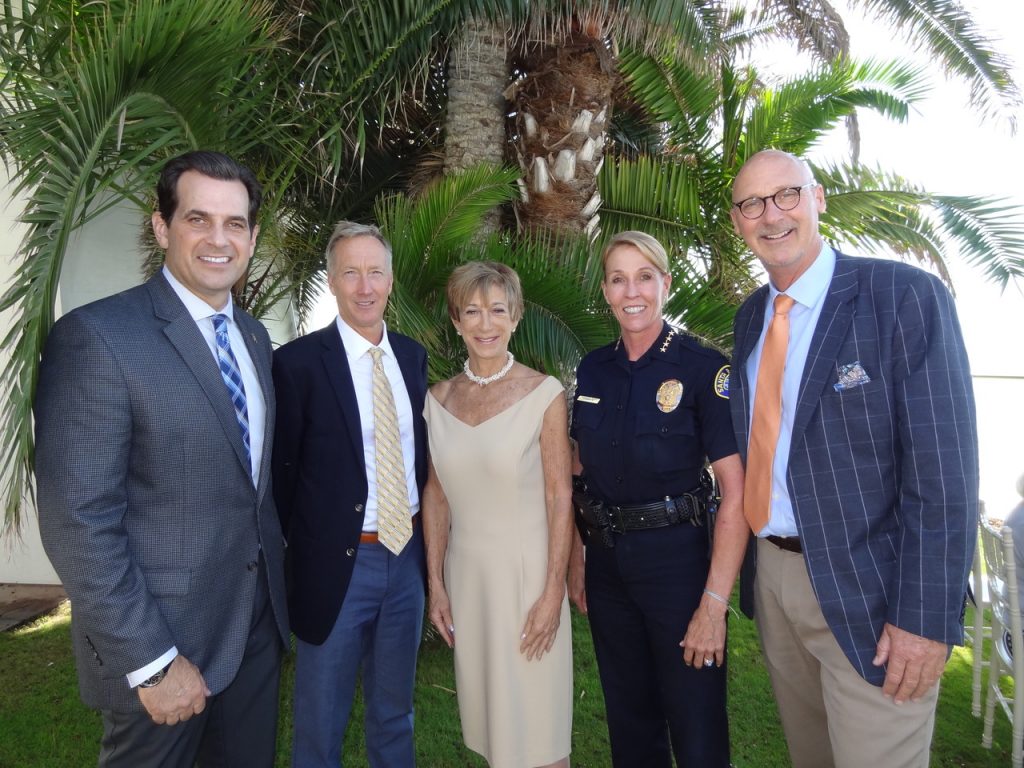 The Volunteer Award: No One Dies Alone Program was awarded to VNHC volunteer Maria Miller, Joanne Deck VNHC volunteer manager, Nicole Romasanta HSB director of volunteer services, and Gwen Dawson HSB volunteer. If someone is dying with no one around, this team adds their presence and help.
District Attorney Joyce Dudley forewarned us, "This speech will be tough." Both her husband and father died of pancreatic cancer. With her father she received no help and was devastated. When her husband died her first call was to Hospice. She said because of their help she could still carry on her work. Hospice knows how to live, how to die, and how to go on.
Manuel Figueroa and his son Lou were in a film telling how Hospice helped them with their wife and mother's death. Fernanda Friden was their particular assistant.
Jeff Green roared on stage to end the day with a paddle raise. One anonymous donor has already pledged $10,000. Not a bad start.
HSB's mission is to care for anyone experiencing the impact of a life-threatening illness or grieving the death of a loved one and there is no charge. For information, call 805.563.8820.
J) Chief investigator Patrick Clause, executive director Jon Clark from the Bower foundation, district attorney Joyce Dudley, chief of police Lori Luhnow, and Hospice executive director David Selberg
You might also be interested in...