She's a Legend!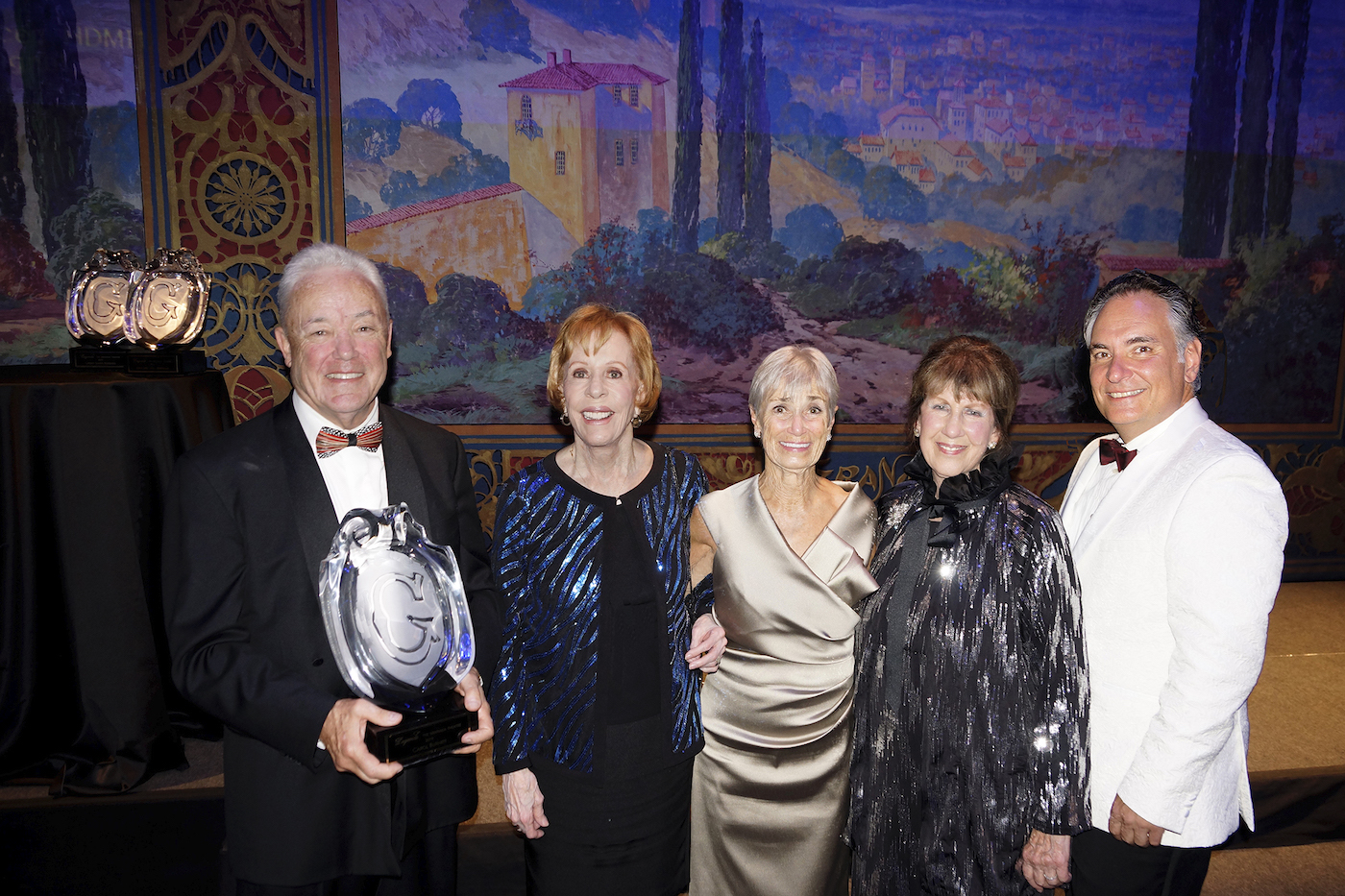 Veteran Montecito comedienne Carol Burnett, 86, was front and center at the fifth annual Legends gala on the stage of the venerable Granada Theatre.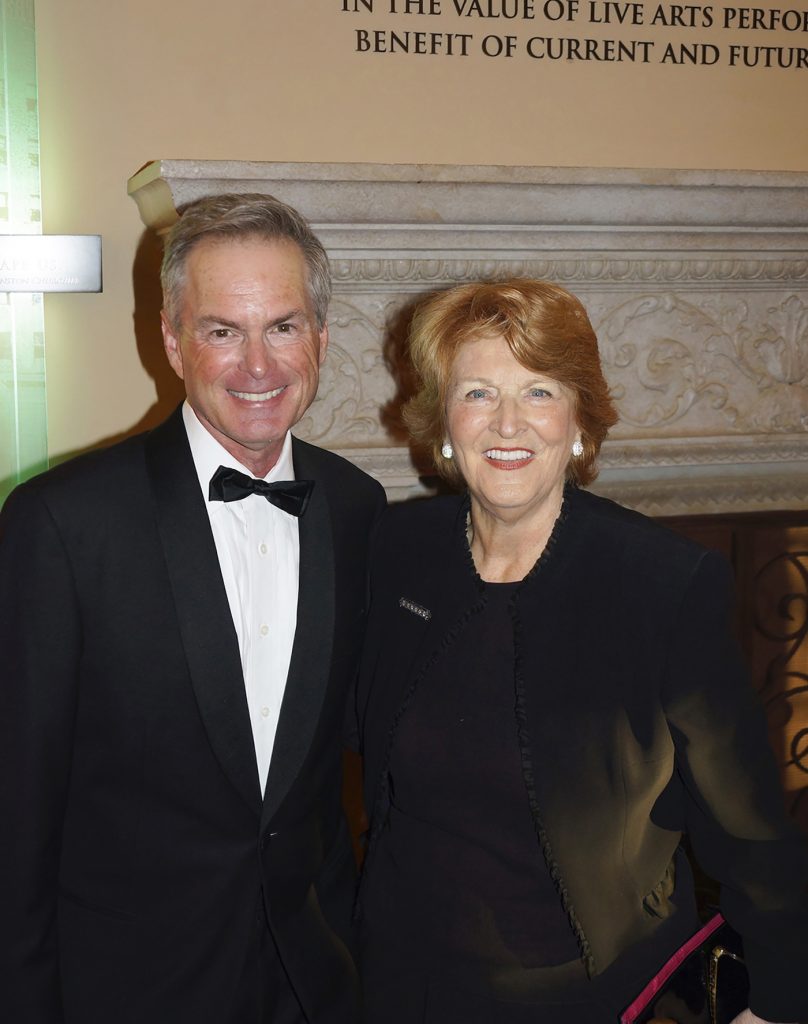 Carol, whose eponymous award-winning show ran on CBS from 1967 to 1978, was introduced by her good friend, fellow Montecito author and film writer Fannie Flagg, as video showed some of her more famous TV moments, including the Bob Mackie-designed curtain rod Gone With the Wind skit, the outfit of which now resides at The Smithsonian.
The gala, co-chaired by Anne Smith Towbes and Merryl Snow Zegar, attracted 243 glamorously garbed guests on an unseemly hot and humid evening, raising around $380,000 for the theater, which has played a vital role in developing our tony town's thriving music and performing arts landscape for more than 90 years.
The boffo bash, emceed by the ubiquitous Andrew Firestone from various locations in the cavernous auditorium, also honored philanthropists Dan and Meg Burnham, whose penthouse home sits atop of the theater building, known as The Top of the G.
The dynamic duo, who have been married for 51 years, are also involved in UCSB Arts & Lectures, CAMA, The Santa Barbara Symphony – a number of whose players entertained in the balcony under maestro Nir Kaberetti –, the Ensemble Theatre, State Street Ballet – two members of whom, Ahna Lipchik and Francois Llorente, performed a Salsa Celebration – and PATH.
They were introduced, appropriately enough, by UCSB chancellor Henry Yang.
The other honoree was the 25-year-old Opera Santa Barbara, which was presented by Santa Barbara Foundation president Ron Gallo, with the award being accepted by Joan Rutkowski and director Kostis Protopapas.
Soprano Jana McIntyre sang an aria from Mozart's Magic Flute from a box balcony, while aerial dancers Emily Auman and Skyler Storm performed on stage.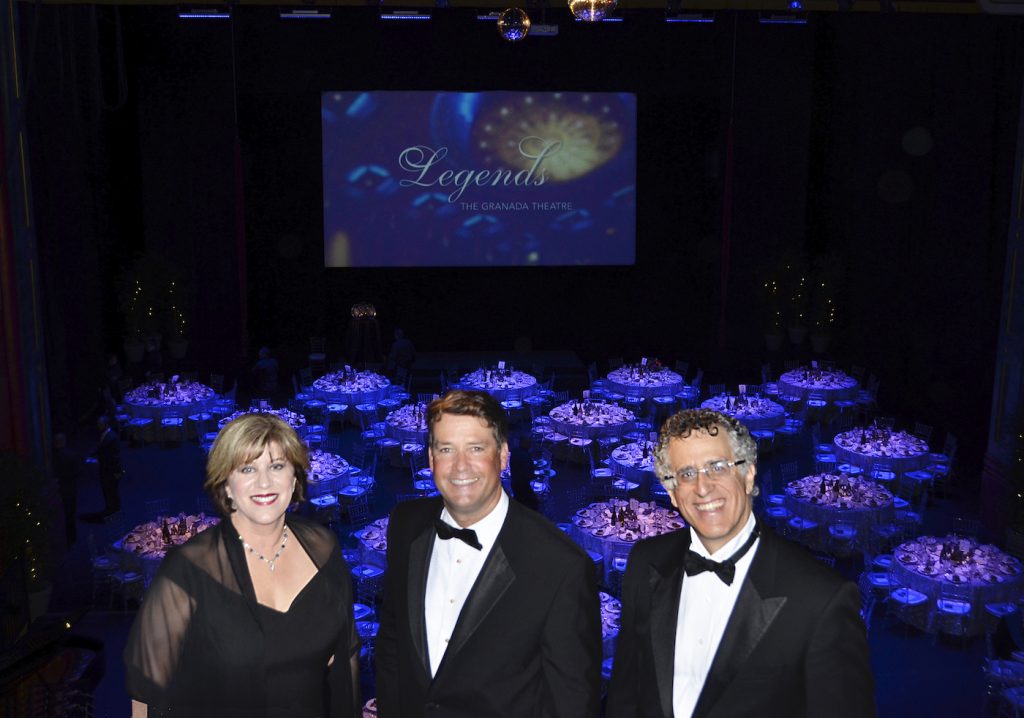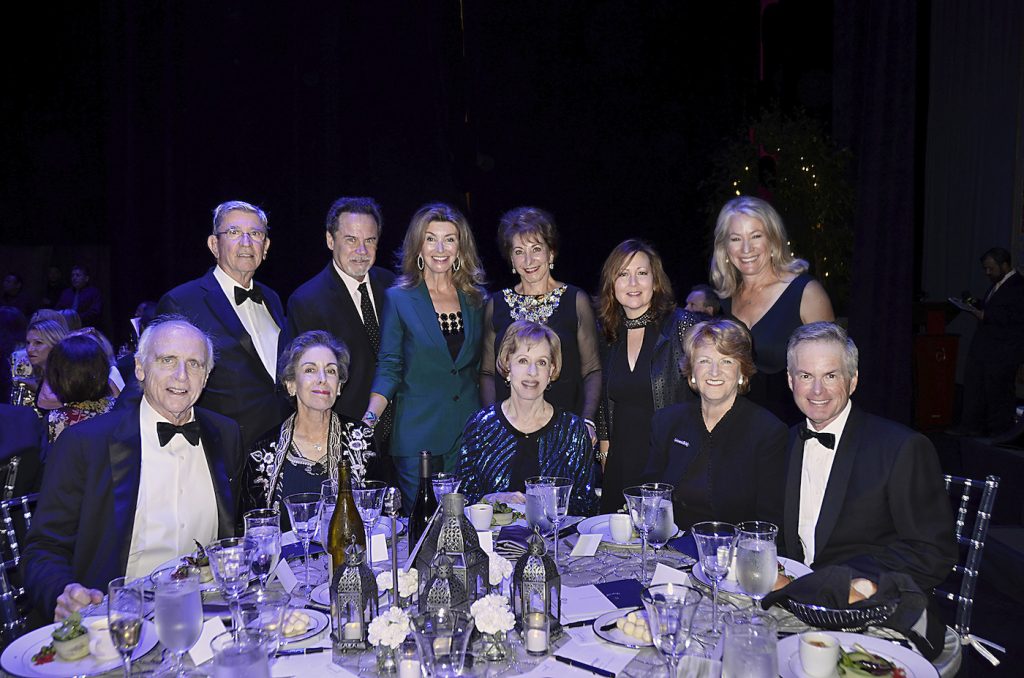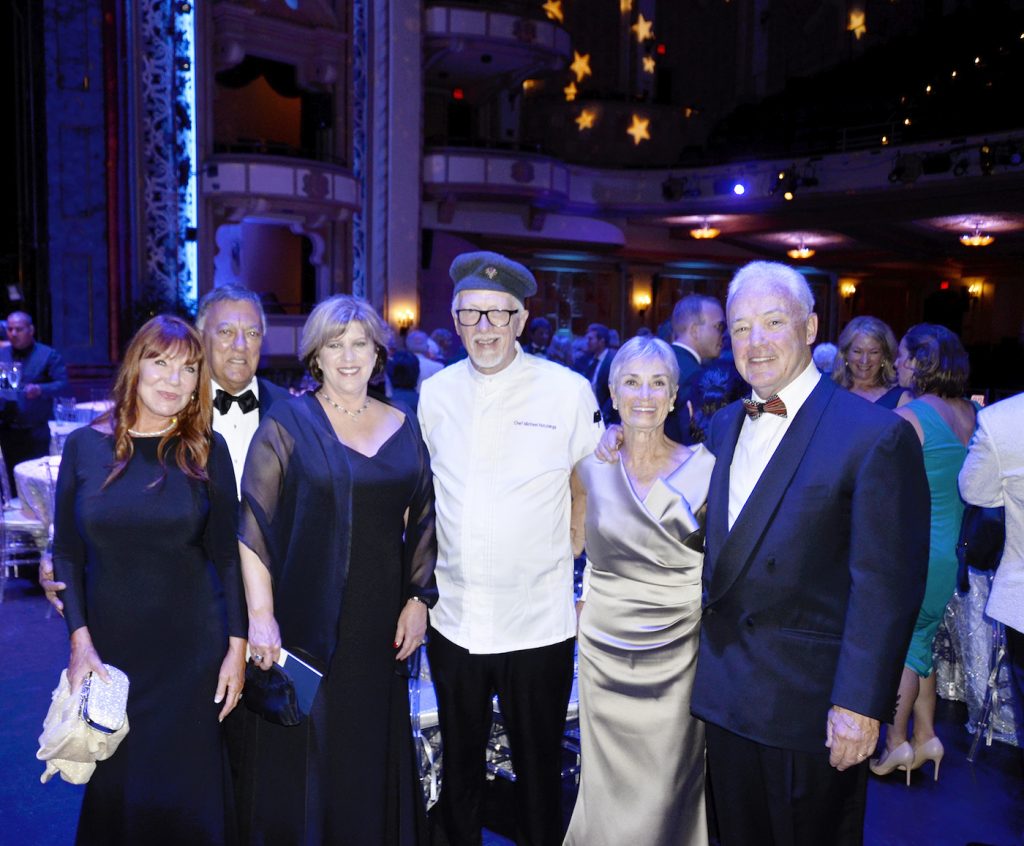 The gala started with a champagne and caviar reception in the McCune Founders Room, with another event in the lobby before the guests repaired to the beautifully decorated stage for a dinner prepared by local chef Michael Hutchings, with a pea soup appetizer homage to Carol's 1959 Broadway show Once Upon A Mattress, which garnered her a Tony Award nomination.
Among the heavenly horde attending were Leslie Ridley-Tree, Mary Dorra, Kevin Marvin, Tim Mikel, Dennis Miller, Sara Miller McCune, Bob and Val Montgomery,  Eric and Nina Phillips, Barry and Jelinda DeVorzon, Paul and Bobbie Didier, Leila Drake, Brooks and Kate Firestone, Ivana Firestone, Jonathan Fox, Andrea Gallo, Morrie and Irma Jurkowitz, George Leis, Allan Glaser, Bruce Heavin and Lynda Weinman, Sigrid Toye, John Daly, Celesta Billeci, Miles Hartfeld and Gretchen Lieff, Marylove Thralls, Bob and Marlene Veloz, Robert Weinman, Deborah Bertling, Dilling Yang, Richard and Annette Caleel, Merryl Brown, Roger and Sarah Chrisman, Palmer and Susan Jackson, Hal Conklin, Christopher Lancashire, John Palminteri, John Blankenship, Caren Rager, Jeff and Margo Barbakow, Hayley Firestone Jessup, Jennifer Smith Hale, David Lacy, George Leis, and Sybil Rosen.
You might also be interested in...