Raising the Bar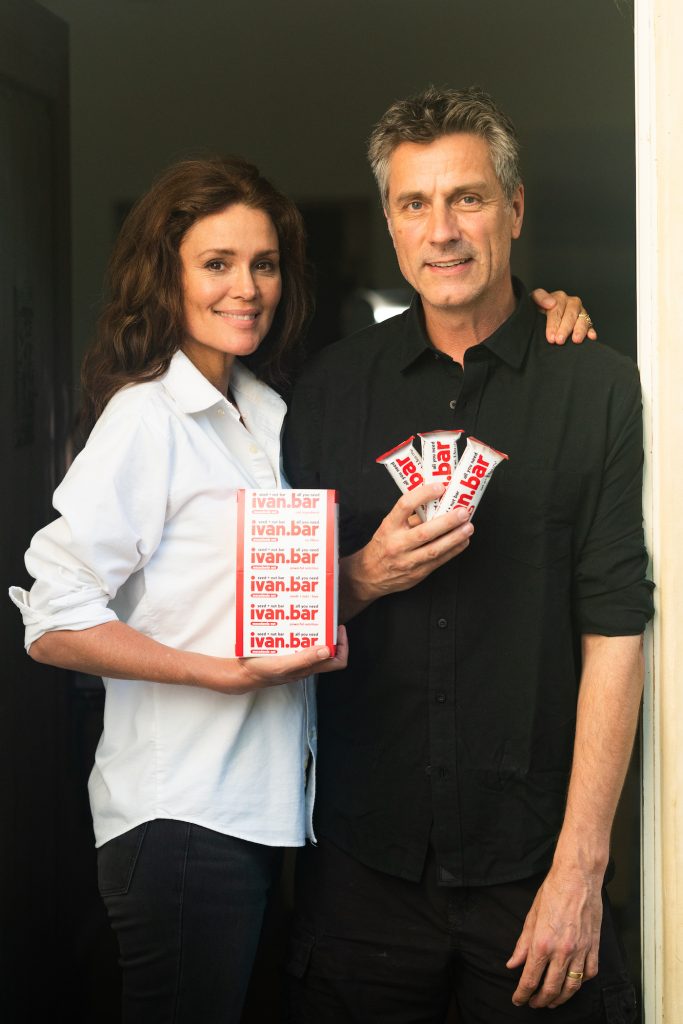 Santa Barbara twosome Ivan and Polly Pelly are enjoying the sweet life!
The dynamic duo has just launched Ivan Bar, a new nutritional candy with Macadamia nuts, almonds, chia, hemp and pumpkin seeds, and dates.
"I bought my last grocery store snack bar four years ago," says Ivan, a software engineer from the U.K. "They were either too sweet, too small, or just tasted weird."
So he set about creating his own nutritious snack.
"There were three simple principles. It has to taste good, be good for you, and you shouldn't be hungry after eating one."
There were initially no commercial aspirations. "I was hyperglycemic," adds Ivan. "Off the shelf snack bars made that condition worse, not better, so I needed something that worked for me."
He perfected the formula over a couple years and, along the way, gave batches to family and friends.
The Ivan Bar is now available in more than 100 locations, distributed locally by Jordano's, with his son, Oliver, a college sophomore, helping with the website – www.ivan.bar – and digital content, while the couple's high school junior son, Ashton, serves as sous-chef developing new flavors and helping with deliveries.
Polly, a Santa Barbara native working in special education, joins in the family enterprise with sales and demos.
"It's a blast!" says Ivan. "We all get to work together and have a great time working on a product that truly helps people."
Up for Auction
A treasure trove of artifacts from the Montecito estate of George Ricard, which used to repose at the family's Villa Zamir Cap Martin on the French Riviera, is being sold by Kaminski Auctions in Beverly, Massachusetts, next week.
The crown jewel of the Arcady Estate is the historical neoclassical pavilion commissioned by philanthropist George Owen Knapp and designed by Frances Underhill.
The estate furnishings also include exquisite continental furniture by Majorelle, 18th and 19th century French clocks, Meissen and Sevres porcelains, and an extensive collection of European art, including works by Georges Braque, Paul Henry, Cristofano Allori, and Ferdinand Roybet.
With more than 600 lots presented over two days, the sale is expected to garner more than $1 million, but I support will easily exceed that.
You might also be interested in...