Celebrating a Sense of Place: Famous Santa Maria Vineyard Turns 20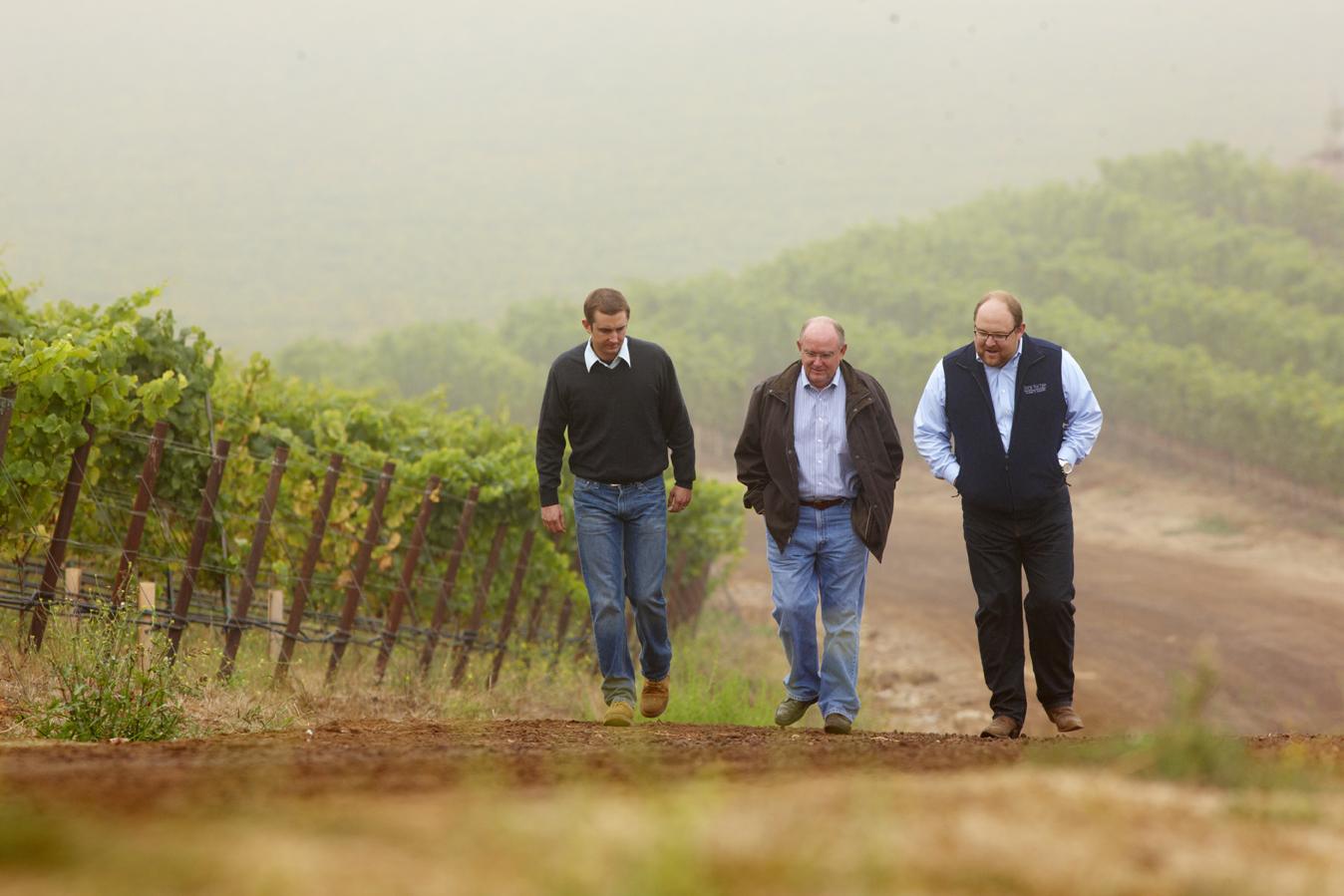 When the boundaries for the Santa Maria Valley AVA were drawn, they excluded a thousand-acre plot of land so far west, it was considered too cold to grow grapes. An AVA, or American Viticultural Area, is a carefully outlined ag area that's been determined by the federal government, through myriad considerations like topography and climate, to be uniquely suited for producing wine. The Santa Maria Valley became the very first AVA on California's Central Coast when it won recognition in 1981, and winemakers have been showing it off on labels ever since to denote a wine pedigree stemming from a special sense of place.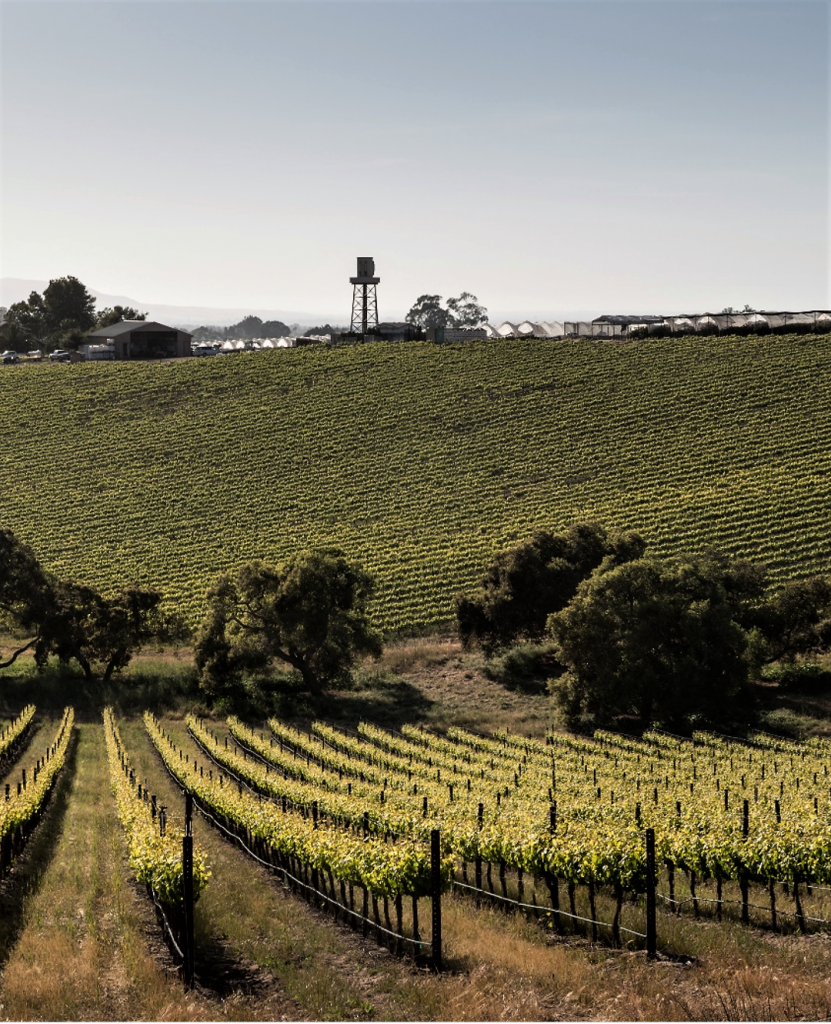 That plot along Telephone Road that was originally excluded was a working avocado ranch when brothers Steve and Bob Miller bought it in the late 1990s. "My parents would drive past it all the time on their way to Bien Nacido, so they had an eye on it for a long time," says Nicholas Miller, Steve's son, and VP of Sales & Marketing for Santa Barbara-based Thornhill Companies. The family-owned enterprise holds various wine operations in Santa Barbara County, including the world-renowned Bien Nacido Vineyard, which the Millers planted in Santa Maria in the 1970s – a pioneering move in a still-nascent wine region – and the vineyard that would come to be known as Solomon Hills inside an AVA whose boundaries would eventually be re-drawn.
"It's located in the coldest spot in all of the Santa Maria Valley," continues the younger Miller. "It's very marginal for growing grapes, actually, and we really struggle for yields every year."
The Millers picked the "choicest spot for wine grapes" and planted just 100 acres of pinot noir, mainly, along with some chardonnay and syrah. Soon, it would become clear that a "struggle for yields" often translates to resilient gapes of superior caliber. Today, the land's remaining 900-or-so acres are leased to various private enterprises, including Driscoll, which cultivates some of the best blueberries here in all of California.
Solomon Hills was planted to wine grapes in 1999, making this year's vintage its 20th anniversary. As the family and a whole community of wine aficionados look back, they recognize its potential for consistently growing stellar grapes – grapes made spectacular by sandy, chalky, gravelly soils that long ago were blanketed by the Pacific Ocean and a persistently cool climate driven by ocean breezes and fog.
"The pinot berries tend to be small and intense, leading to a racier, darker, broodier pinot noir wine – it has intensity," says Nick Miller. The chardonnay grapes "are beautifully unique," he adds, "creating wines based on minerality and acid. The chard is a real gem here."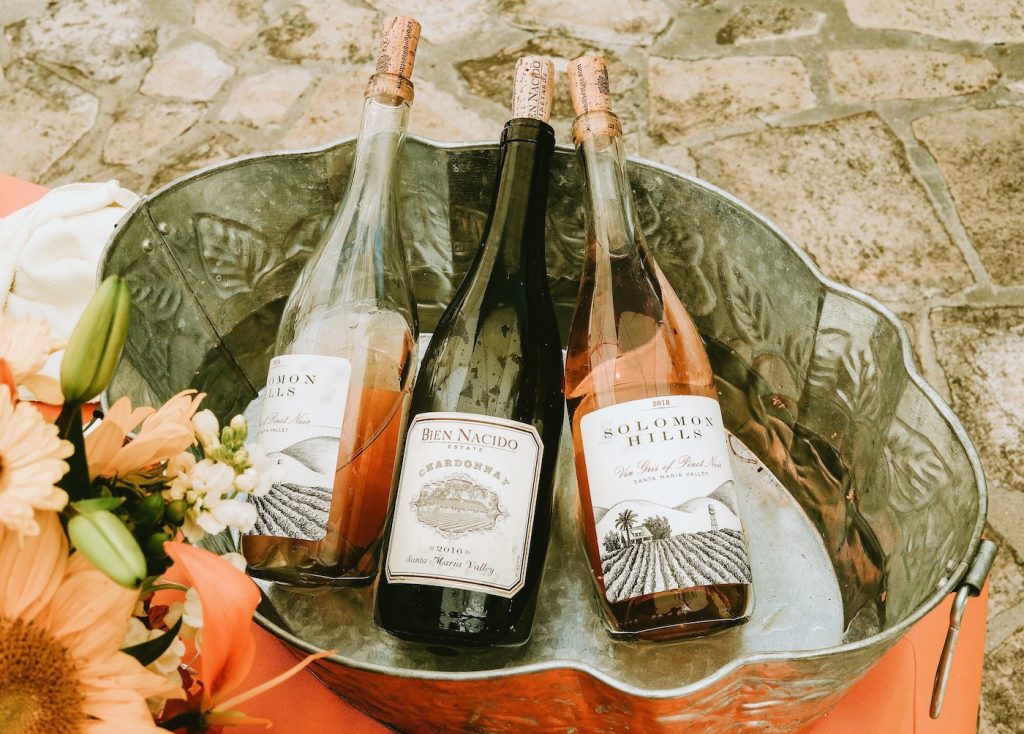 Solomon Hills Vineyard is managed by celebrated grower Chris Hammell. Its grapes are earmarked for the Millers' world-class estate program, under the Solomon Hills label, which produces less than 1,000 cases a year and which, until just a few weeks ago, was led by winemaker Trey Fletcher. The rest go to choice producers who, recognizing the fruit's quality and potential, carry long-term contracts, like Liquid Farm and Ojai Vineyards. All these wine growers consistently see top marks from critics for their Solomon Hills-sourced wines.
To celebrate Solomon Hills' 20th vintage, the Millers are hosting a first-ever event onsite – a special chance for consumers to visit this special place and taste the family's latest releases, including the 2016 Solomon Hills Pinot Noir. The event, with food provided by Orcutt-based Trattoria Uliveto, takes place Saturday, October 5, from 4 to 7 pm. Tickets – $60 and $45 for wine club members – are limited and available through eventbrite.com.
The wines of Solomon Hills and Bien Nacido are always available for sipping and purchase at their destination tasting room, located along Grand Avenue in beautiful downtown Los Olivos. Find out more at biennacidoestate.com.
Cheers!
You might also be interested in...