All Hands on Deck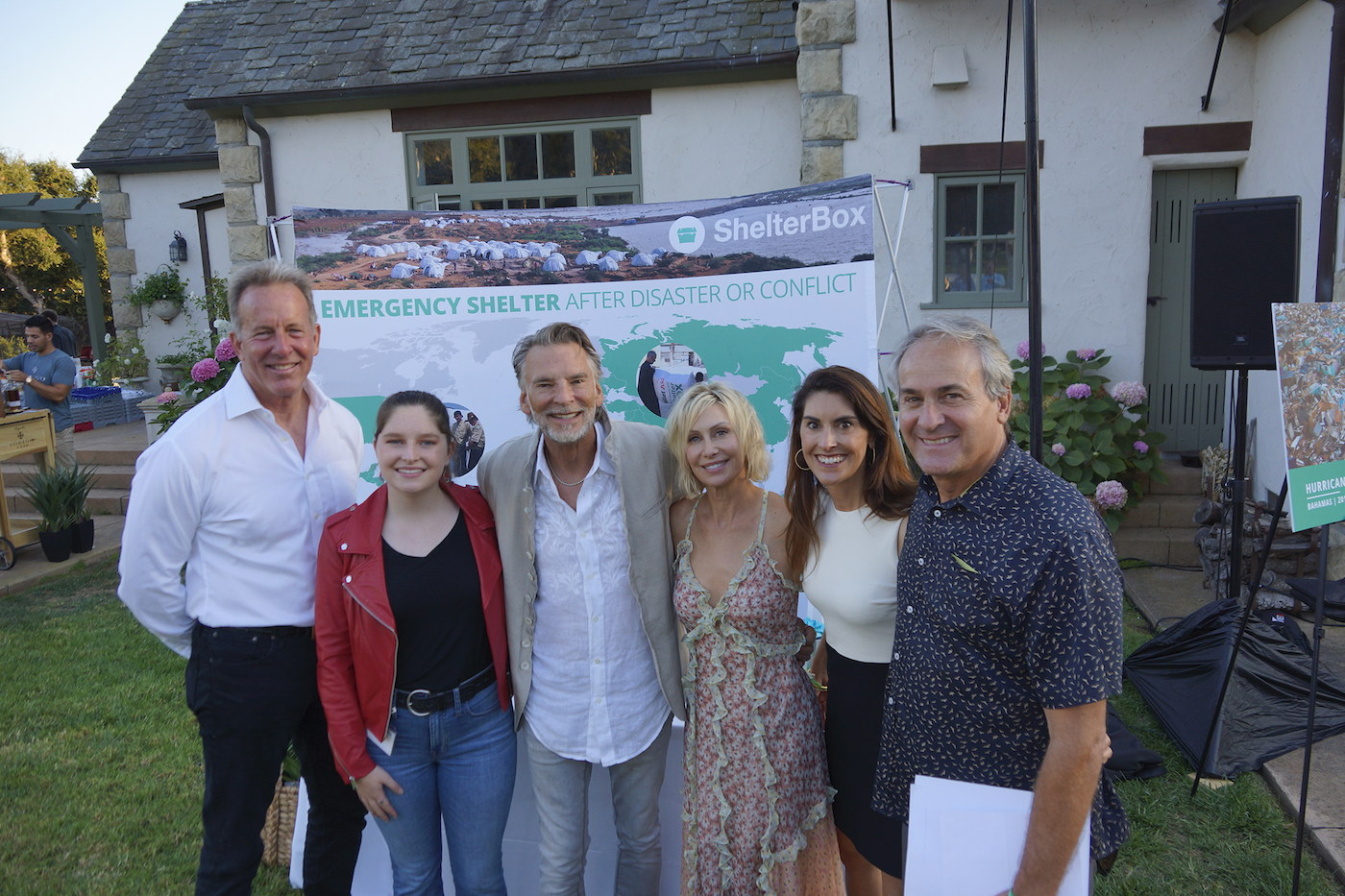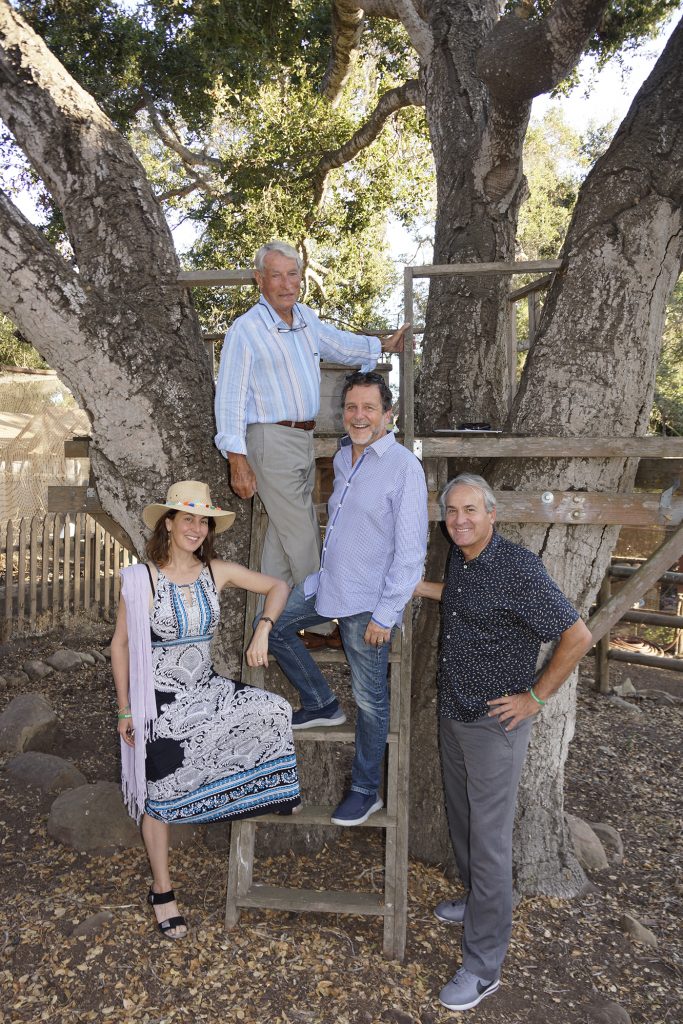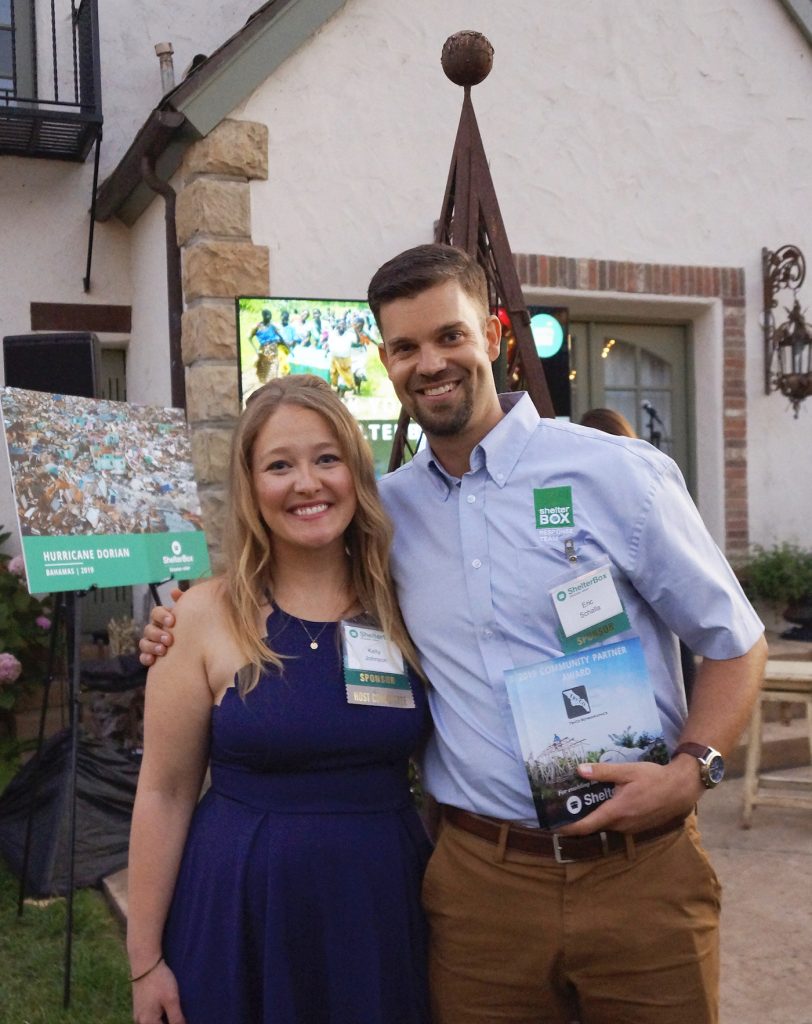 ShelterBox, the Santa Barbara-based charity, has had its hands full of late with a whole slew of global disasters, most recently in the Bahamas from Hurricane Dorian.
More than 250 guests turned out at the Summerland estate of John McGovern for a sunset fundraiser, which garnered around $250,000 for the 19-year-old nonprofit, which has responded to more than 300 disasters and humanitarian crises in more than 95 countries since its founding.
The event was also a very in-tents occasion, given examples of the canvas dwellings provided by ShelterBox in countries such as Syria, Iraq, Niger, Chad, Malawi, were dotted around the sprawling property.
Eric Schalla of Tri-co Reprographics was recognized with the Community Partner Award, while ubiquitous Montecito rocker Kenny Loggins performed his song "Celebrate Me Home" with mudslide survivor, Lauren Cantin, at the bash, emceed by CNN correspondent Paul Vercammen.
President Kerri Murray says: "We prepare every single day. There is a massive displacement of people, around 85 million because of disasters of one form or another. Hurricane Dorian is a perfect example."
ShelterBox has also been nominated for the 2018 and 2019 Nobel Peace Prize.
Among the homies turning out enjoying the tacos from Sharky's Woodfire Mexican Grill and tequila donated by Cogigo 1530, were rocker Martin Gore, film producer Leslie Zemeckis, representatives from all eight Santa Barbara Rotary clubs, Charles Ward, Paige Beard, Carol Marsch, Chris Denson, and Dana Hansen.
Time of His Life
Santa Barbara warbler Katy Perry's British actor fiancé, Orlando Bloom, became a household name in the Lord of the Rings movie franchise.
Although the trilogy grossed more than $2.9 billion worldwide, it didn't prove to be Bloom's biggest payday.
He earned only $175,000, he has revealed.
But, even so, Bloom, talking to radio host Howard Stern, called it the "greatest gift of my life… I'd do it again for half the money."
New Home
Former Montecito resident Michael Douglas, who has put a number his homes on the market in recent months, including Westchester, New York, Bermuda and Mallorca, has just splashed out $4.5 million on a 1930s 12-acre Hudson River estate.
Long Meadow, a 11,653 sq.ft. Georgian-style home in Irvington, New York, 25 miles from Manhattan, boasts 22 rooms, including eight bedrooms, ten full bathrooms, and an indoor pool.
Michael and his Welsh actress wife, Catherine Zeta-Jones, also have a $10 million apartment overlooking Mahattan's Central Park.
Acting Up
There is a new theater school, InterAct, for children in our Eden by the Beach, hot from Europe.
The classes, run by Maya Smith, a new resident from the U.K., and Natalia Emily Smith, who trained in Hollywood after attending classes in England since the age of four, include singing, dance and drama.
"But they are all done in the same venue so that parents are not forever dashing all over town to drop off for a class here and a class there," says Natalia Emily. "It's learning, performing, and fun."
Maya says the teaching format and syllabus is based on 30-plus years of experience, perfecting the concept. "Sometimes we incorporate musicals, sometimes we create musicals specifically for the children," says Maya, who has written about 30 musicals based on the concept.
InterAct hosted its first summer camp this year at the Garden Street Academy. Merlin and the Unicorn, penned by Maya, featured original songs and a dynamic story line.
Perhaps the most famous of Maya's English students is Emma Watson, Hermione in the successful Harry Potter film series.
"Children the world over are spending more and more time on phones and social media," Maya observes. "Communication skills are being lost. At InterAct our classes help get the balance back with greater teamwork, vocabulary, creativity, and, best of all, boosting confidence."
Classes run for three hours at the Garden Street Academy on Saturday, starting September 28. There is also an open day on September 21.
The website is www.interacttheatreschool.com or call 805-869-2348
New Buyer
Montecito TV talk show host Ellen DeGeneres has sold her ten-acre Santa Barbara County property for just under $7 million.
The 1917-built 6,000 sq.ft. three-bedroom, 3.5 bath farmhouse was originally listed for $7.995 million after an initial asking price of $9 million.
The buyer is Hollywood director Brian Robbins, best known for directing Norbit and, before that, The Shaggy Dog.
Animal Kingdom 
The late rocker Michael Jackson's collection of realistic animal sculptures from his infamous Neverland Ranch are now selling for $1.75 million.
The "Jungle Gym" was commissioned by Jackson "to enrich the lives of terminally ill children" at the 3,700-acre property he bought in 1987.
The collection, including a crocodile, Galapagos tortoise, giraffe, hippo, orangutan, ostrich, zebra and warthog, was displayed between 1994 and 2005, four years before Jackson's death aged 50 in 2009, according to TMZ.
All too beastly for words…
Sightings: Actor Sean Penn breakfasting at Farmer Boy… Oscar winning actress Natalie Portman noshing at the Boathouse… Singer John Legend checking out Whole Foods
Pip! Pip!
Readers with tips, sightings and amusing items for Richard's column should email him at richardmineards@verizon.net or send invitations or other correspondence to the Journal.
You might also be interested in...