Impressive Pair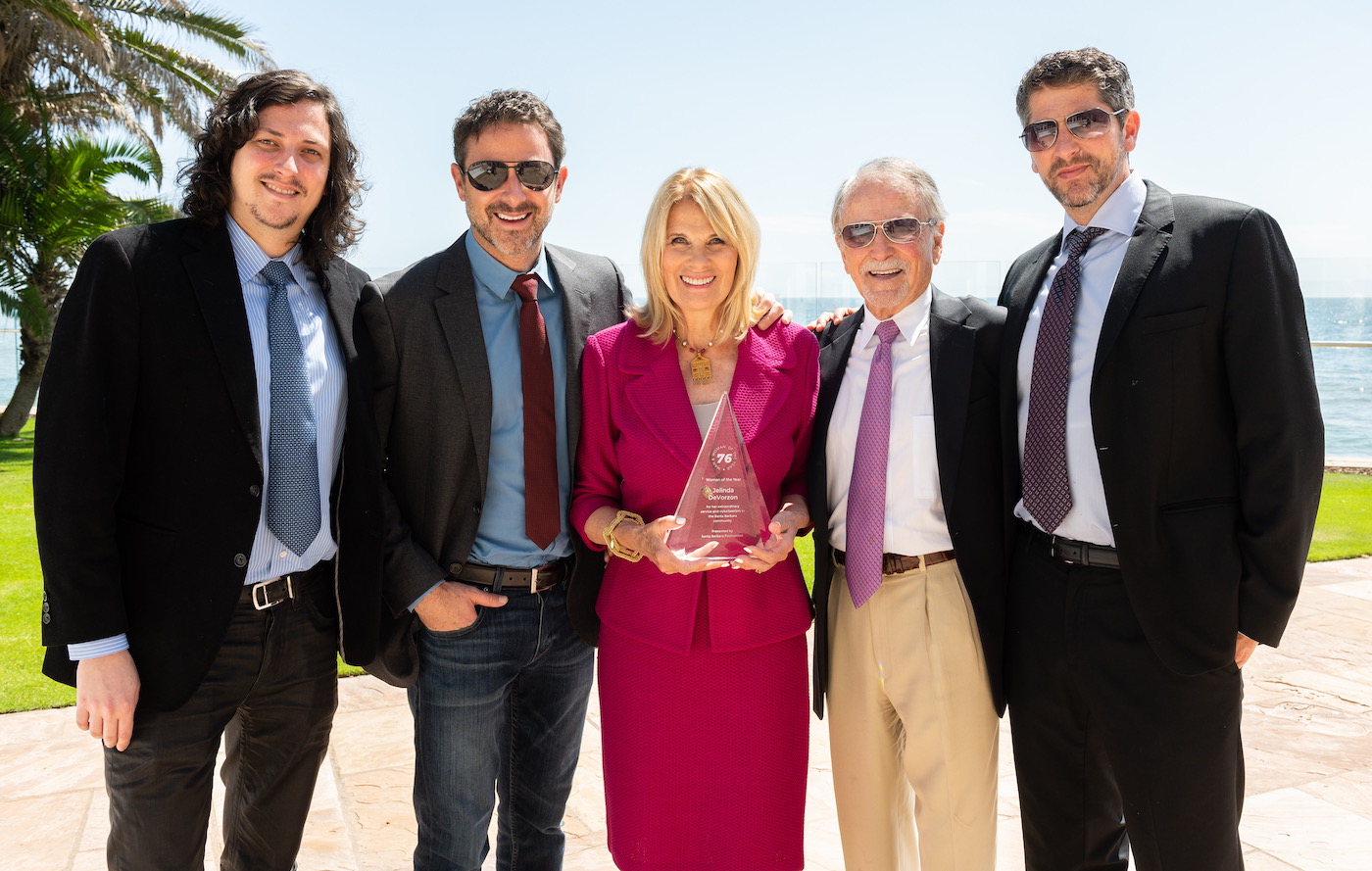 The La Pacifica Ballroom at the Coral Casino was socially gridlocked when the Santa Barbara Foundation honored its 76th Man and Woman of the Year in front of 280 guests.
Between them, Montecito philanthropist Jelinda DeVorzon and David Boyd, a member of All Saints-by-the-Sea Episcopal Church, have a combined half century of service to the community.
"Each year we look for extraordinary individuals whose kindness, generosity, and dedication are creating meaningful change in our community," said Ron Gallo, the foundation's president and CEO. "Jelinda and David exemplify this spirit of volunteering and service that the award seeks to recognize."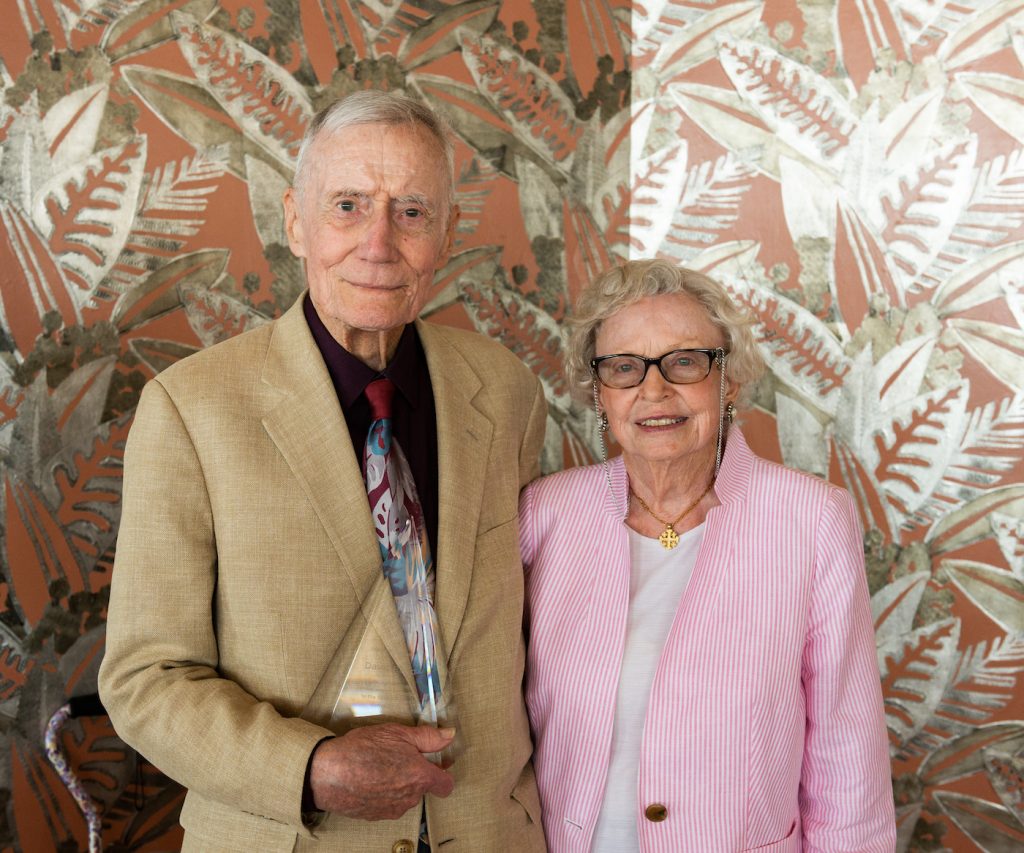 Jelinda, a longtime friend and near neighbor, who was accompanied by her Oscar nominated composer husband, Barry, and their sons Matthew, Michael, and Daniel, has been an active community volunteer for more than three decades, assisting numerous organizations including the Unity Shoppe, Cottage Hospital, and the Santa Barbara International Film Festival.
Jelinda is particularly devoted to increasing community access to health care, holding several roles with Cottage Health, including chair of the popular annual Tiara Ball.
"There is no better way to feel good about yourself," says Jelinda. "Good intentions are not enough. You have to work at it… It's a big beautiful love fest!"
David, 91, a U.S. Navy officer for 30 years, thanked his wife of 68 years, Alyce, for her frequent involvement in his projects. "Our marriage would be a disaster if I wanted to volunteer and Alyce wanted to vacation," he joked.
Among the projects he has volunteered for are MERRAG, Transition House, PATH, Cleveland Elementary School, Habitat for Humanity, and the Foodbank of Santa Barbara County.
"David is a nonprofit in and of himself," said one fan.
Among the heavenly horde turning out to laud the dynamic duo were Peter and Gerd Jordano, Hollye Jacobs, Penny Jenkins, Layla Khashoggi, Marni Margerum, Wendy McCaw, Peter MacDougall, William MacFadyen, Mireille and Natalie Noone, Maryann Norbom, Maryann Schall, Barbara Tellefson, Thomas Rollerson, Anne Towbes, Steve and Caroline Thompson, Derek Westen, Virgil Elings, Michael Baker, Duncan Mellichamp, George Leis, David Edelman, Jonathan Fox, Aimee Eyer-Delevett, Robert and Christine Emmons, Gregg Hart, Bob and Patty Bryant, Lois and Laura Capps, Ed Birch, Barbara Ben-Horin, Mara Abboud, Palmer Jackson, and Tim Dougherty.
You might also be interested in...