Celebrating Sculpture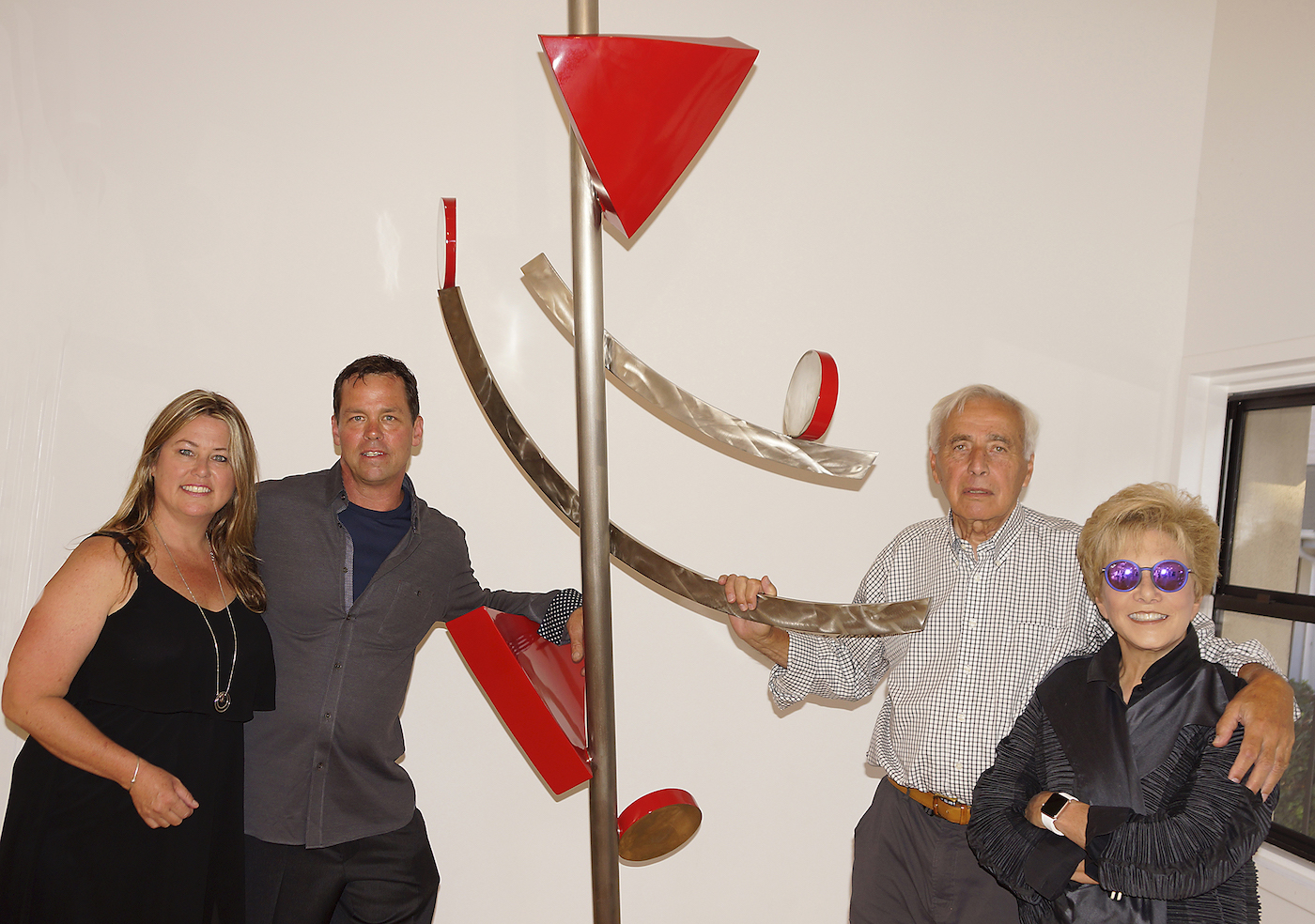 Santa Barbara has just added a new art gallery to its myriad collection with the opening of Chessmar Sculpture Studios on East Anapamu Street by Brian Anders Chessmar, a graduate of The School of Art Institute of Chicago.
"My work is an exploration – emotional, physical, and spiritual – of what is seen and unseen in nature," says Brian, who spent considerable time in Paris, France. "My focus is to bring attention back to sculpture as a finely crafted object while conveying a dialogue between the work and the viewer."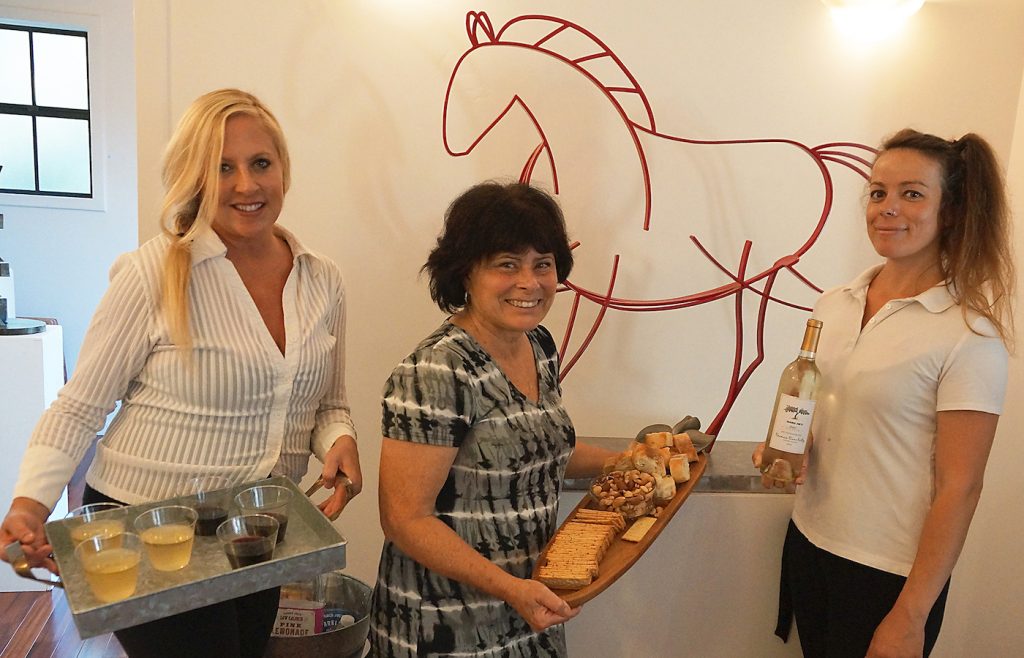 He prefers stainless steel as a medium, but is also skilled in bronze. His elaborate works can be seen throughout our Eden by the Beach, most notably in the remodeled Cottage Hospital with two commissioned pieces that stand in the boardroom terrace and central garden.
Brian was discovered and mentored by Montecito sculptor Aristides Demetrios.
Landed in London
American Idol contestant Jackson Gillies, having just co-starred with Montecito rocker Kenny Loggins in the Footloose production to celebrate its 35th anniversary, has winged to London to study at the Institute of Contemporary Music Performance to hone his art.
Jackson, 19, tells me it is a three-year course, "but I'm seeing things through year by year, day by day really."
Classes begin later this month, but he is already enjoying his first time in the British capital.
"I love the cultural blend of a city its size. There's a little bit of the whole world mixed up in London!"
He plans on returning to our Eden by the Beach for the holidays and next summer, while writing and recording music during his sojourn in Blighty…
Women on Top 
Santa Barbara songstress Katy Perry, 34, is ranked number four on the new Forbes list of the highest paid female performers in the music industry with $57.5 million.
Top of the rankings is Taylor Swift, 29, with $104 million, much of it from her Reputations stadium tour, which grossed a record-breaking domestic tally of $266 million.
Beyonce, 37, is second on the list, raking in $81 million over the same year-long period, mostly from her On The Run II stadium tour, with husband Jay-Z, while Rihanna, 31, is third with $62 million.
Pink, 39, wrapped the top five with $57 million.
Cash Only 
Further to my personal note on the late New York billionaire David Koch, I remember an amusing anecdote he recounted about a trip to the south of France on a chartered mega yacht.
During the cruise he stopped off at the legendary Hotel du Cap-Eden-Roc, a palatial Napoleon III chateau on 22 acres on the Cote d'Azur, for a simple lunch with his guests.
When it came time to pay, he was informed the five-star hostelry only accepted cash, so he had to radio his captain to sail over to the eatery on the Boston Whaler with a wad of currency so he could settle the undoubtedly hefty bill.
However, since 2006, the ritzy joint, beloved of celebrities, now accepts credit cards…
Remembering Princess Diana 
It is hard to believe that 22 years have passed since Princess Diana died in a tragic car accident in Paris.
I was sailing with friends in Penobscot Bay off Dark Harbor, Maine, and returned to my host's home where dozens of phone messages were waiting for me, the first one from NBC anchor Tom Brokaw wanting to do an interview on the death of the Princess of Wales.
I had spoken to her just two months earlier at a socially gridlocked reception at Christie's auction house in New York to promote the sale of dozens of her gowns for charity, which I was covering for ABC Network News and CNN.
After the shock, which brought me to tears, I went on to do more than 90 TV shows in the next six or seven weeks in Los Angeles, Chicago and New York, where I was pretty much a permanent fixture at 30 Rock, NBC's Manhattan HQ.
An extraordinary moment in my life.
Sightings: A dynamic duo of comedians, Steve Martin and Dennis Miller, and rocker Alan Parsons, checking out the Magic Castle… Actress Stefanie Powers at the SB Polo Club… Essayist and novelist Pico Iyer dining with his wife Hiroko at the Montecito Wine Bistro
Pip! Pip!
You might also be interested in...