Friendship Center Updates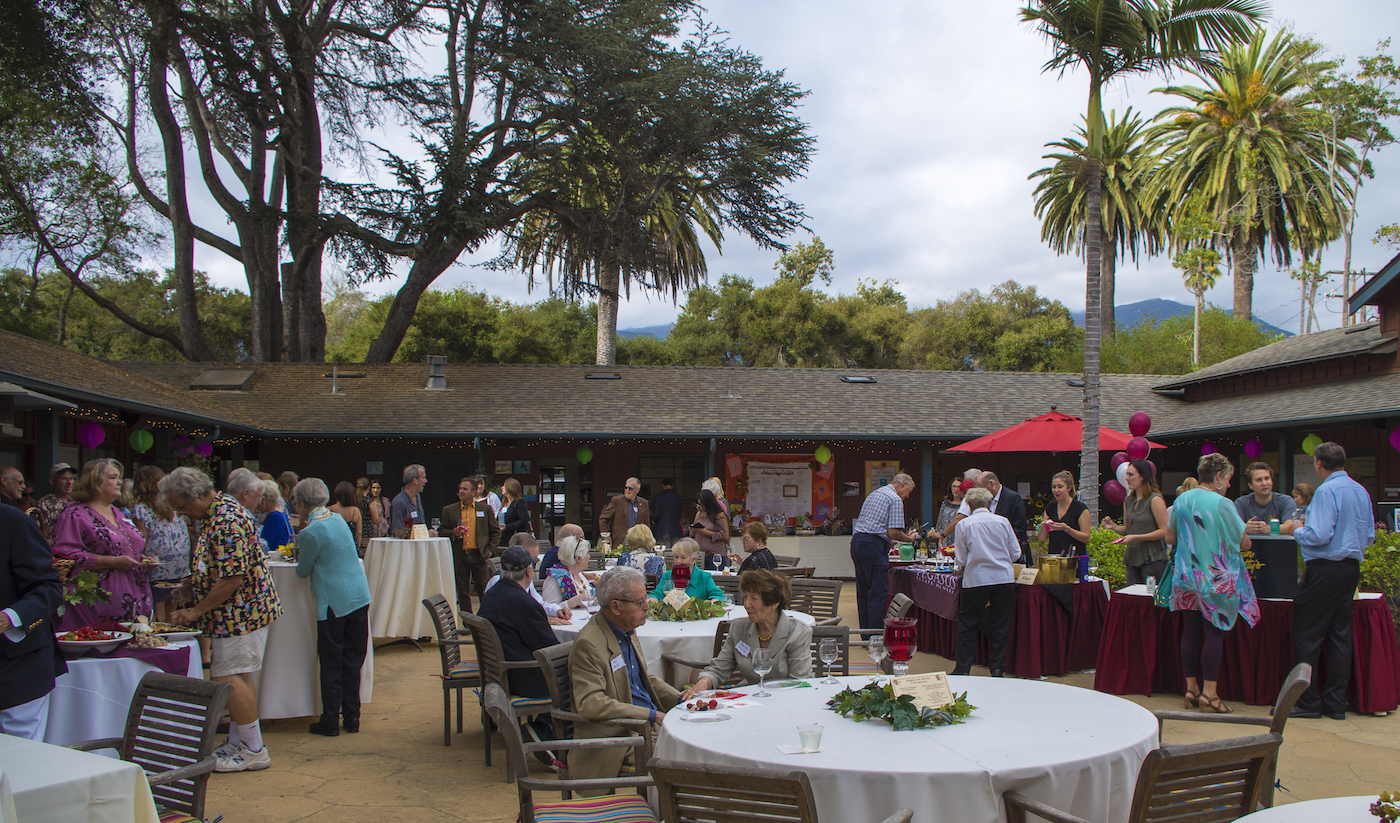 Friendship Center's 9th Annual Wine Down & Big Heart Awards will be Thursday, September 5 from 4 to 7 pm. Featuring tastings of wine, beer, spirits, and coffee from 10+ local businesses, this is a fun and festive event to support the adult day care facility.
Participating beverage purveyors include Buttonwood Farm Winery, Draughtsmen Aleworks, Fess Parker Winery, Frequency Wines, Goleta Red Distilling Co., Kalyra Winery, Lafond Winery, Montecito Coffee Co., Rideau Vineyard, Vinemark Cellars, and Windrun Vintners. Guests will also enjoy hearty hors d'oeuvres and live music by Montecito Jazz Project.
Friendship Center's Big Heart Awards will be presented to notable supporters at the event, and guests will have the chance to contribute much-needed funds by bidding on silent auction of unique gift baskets and live auction courtesy of auctioneer Geoff Green of the SBCC Foundation. A portion of the proceeds from this event go to LEAP (Life Enrichment Activity Program), providing music and movement sessions led by local entertainers and instructors to engage Friendship Center members in body, mind, and spirit.
For tickets ($75) visit www.friendshipcentersb.org/wine-down or call 805-969-0859 to purchase by phone.
Friendship Center is also pleased to welcome Justin Redmond, Marcella Simmons, and Marti Correa de Garcia to its Board of Directors. "We have an amazing Board of Directors at Friendship Center," said Heidi Holly, Executive Director. "And I am thrilled to welcome these three talented individuals whose unique backgrounds and diverse experience make them great assets to the entire organization."
Justin Redmond, CLPF, joins Friendship Center's Board of Directors this year. Justin is a Southern California native who earned his BS in Business Economics from UC Santa Barbara and became a California Licensed Professional Fiduciary in 2015. He has held an Administrator's License for California Residential Care Facilities for the Elderly with the Department of Social Services and is a former member of the Aging Life Care Association. Justin is currently a member of the Professional Fiduciaries Association of California and is an associate fiduciary and care manager for Quinn Fiduciary Services.
Marcella Simmons joins Friendship Center's Board of Directors this year. Marcella grew up in Thousand Oaks and attended UC Santa Barbara, earning a BA in Business Economics. She has made her home in Santa Barbara for over 40 years, and has been a retail store proprietor and worked in sales and business management and as an independent interior designer specializing in kitchen and bath design. For the last seven years, she has been a realtor with Village Properties. In addition to Friendship Center, Marcella currently serves on the Board of the Pearl Chase Society, and volunteers with the Mission Rose Garden and Santa Barbara Beautiful.
Marti Correa de Garcia returns to Friendship Center's Board of Directors after serving from 2012 to 2018. Marti attended CSU Los Angeles, moving to Santa Barbara in 1978. She is founder of T.Y.R.E.S. Inc, a recycling business, co-founder of Coast TV and Santa Barbara Tower, LLC, was a founding board member of Business First Bank, and is the Administrator-Treasurer of her husband's architectural firm, Garcia Architects, Inc. In addition to Friendship Center, she currently serves on the Boards of Zona Seca, Inc., Santa Barbara/Puerto Vallarta Sister City Committee, and Santa Barbara Cinco de Mayo Festival, Inc.
Friendship Center's Board Officers for FY2019-20 are: Patricia Forgey, President; Julie McGeever, Vice President; Dana VanderMey, Secretary; Joe Holland, Chief Financial Officer; and Penny Mathison, Member-at-Large.
For more information about Friendship Center, visit www.friendshipcentersb.org.
You might also be interested in...