Once More for Mollie
She's been the toast of the town, friend of Oprah and Ellen, been to the White House with President Obama. Her list of notable customers ranges from Katy Perry, the aforementioned Ms Winfrey and Ms DeGeneres, Kirk and Anne Douglas, and, well let's put it this way: they didn't come for the publicity; they came for the food. Mollie Ahlstrand, owner of the eponymous Trattoria Mollie, held sway on Coast Village Road for over twenty years until the twin elements of the Great Fire of 2017 and mud-and-debris disaster in January, 2018 forced her and many other businesses in Montecito and Coast Village Road to close for nearly three months, off and on.
The rainy season that followed did wonders for Cachuma Lake and our once dwindling water supply, but it also cost Ms Ahlstrand customers as unrepaired leaks in the patio and roof above her dripped havoc in her dining room. The mudslide took the life of one of Montecito's most successful Realtors, Rebecca Riskin of Riskin & Associates, whose offices were located directly above Trattoria Mollie. Rebecca was a good friend and a good customer and her death hit Mollie hard, as did the repercussions of those nearly six horrible months from the start of the Thomas Fire to the reopening of Highway 101 some weeks after the slide.
Her business evaporated; her rent never did.
Finally, she closed her elegant eatery and moved to State Street next to the Granada Theatre, reopening earlier this year. Thanks to her son, Ali, whose careful eye helped plan the decor and the layout, Mollie's took off quickly, buttressed by many of her Montecito customers, Granada attendees, and newly found customers who'd discovered this unique and wonderful woman from Ethiopia with an Italian background and recipes for dishes unique to Santa Barbara.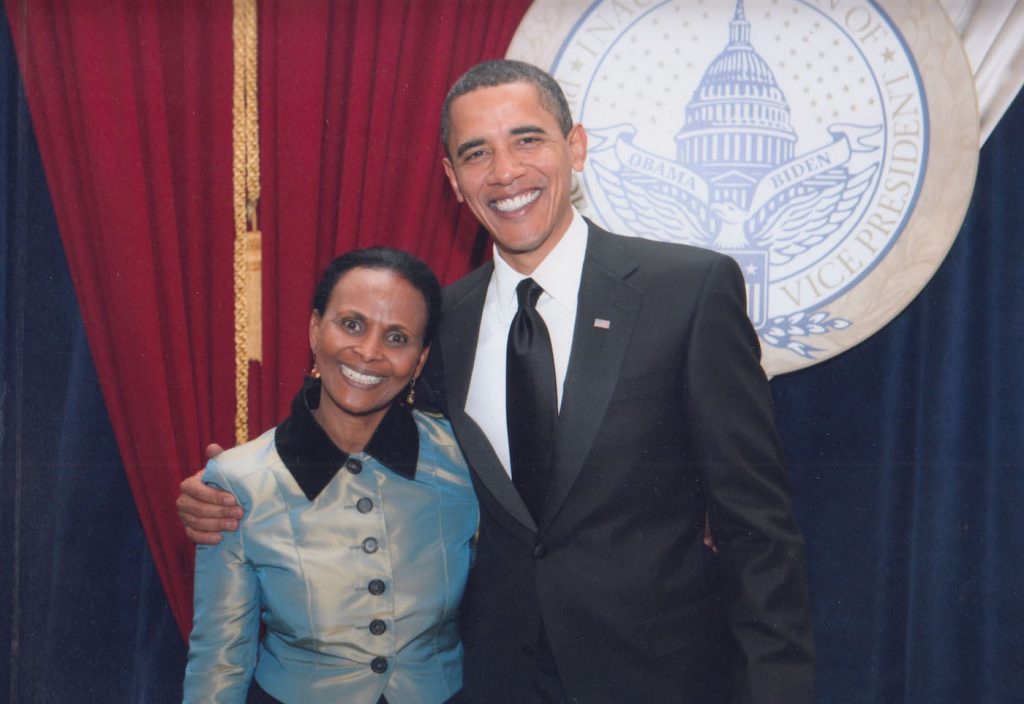 Not more than two months after opening, Ali spotted another location he thought would work for him as a Mexican restaurant. It was a high-rent, high-ceilinged 3,000 sq ft space and Ali set to work in redesigning the interior.
He called it Alito's, a play on his name that sounded both Mexican and mysterious. But, the 500-block of State Street proved to be where the twenty-somethings played and what they wanted were cheap food and… margaritas. Ali was hoping to nab a liquor license in one of the "lotteries" held regularly in Santa Barbara, but he never did. And, to buy such a license on the open market was more than he could afford. So, after a short few months, he quietly closed Alito's on Sunday, August 18.
Back to Mollie
She feels obligated to take on most of the debt left behind with the closing of Alito's. So, between that and the cost of operating her new business, there's not much left over. In fact, there is nothing left over and probably won't be for a considerable amount of time.
But, she's determined to cover those debts.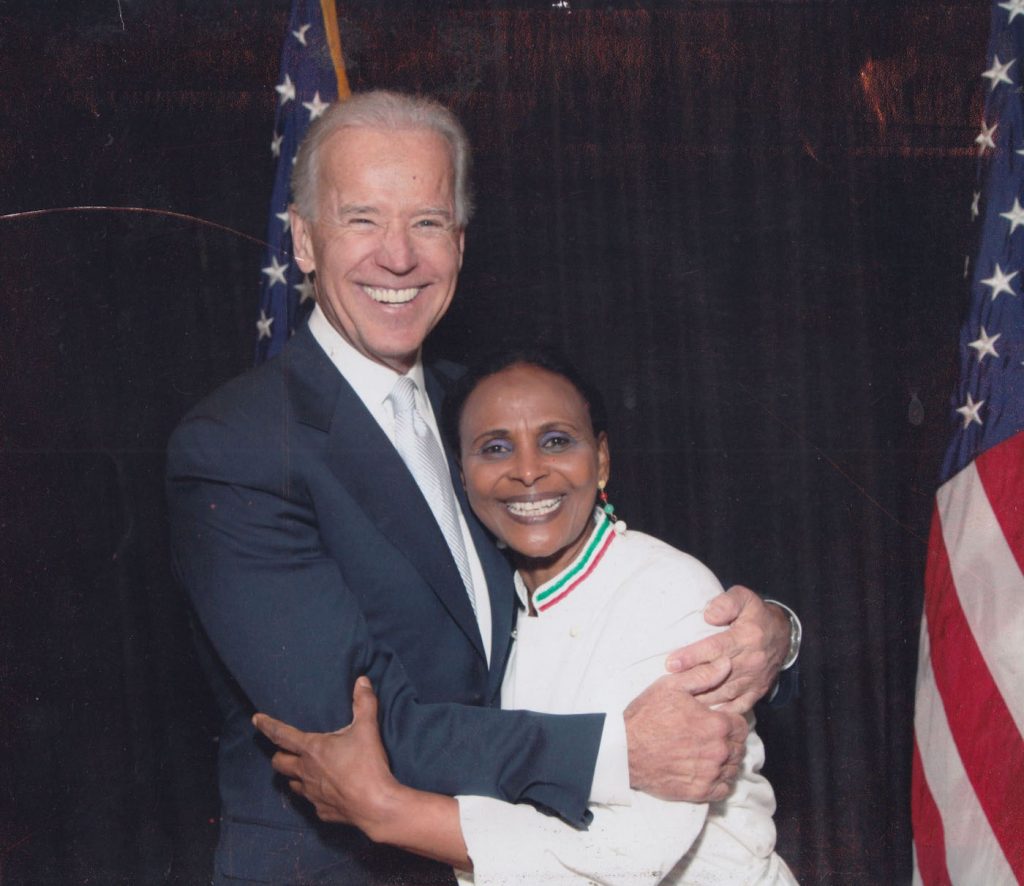 I'm a big fan of Mollie's and swear that her lasagna Bolognese (made with a base of tomato and cream) is the best anywhere. As is her panna cotta (also made with heavy cream), drenched on a bed of tart raspberry puree and drizzled with dark chocolate).
We sat down together and discussed all the above on the night Alito's was to close and she says that, although her dinner business has been very good, her lunch business has been slow and could use a boost. She believes developing a healthy lunchtime clientele would go a long way toward setting her fiscal house in order.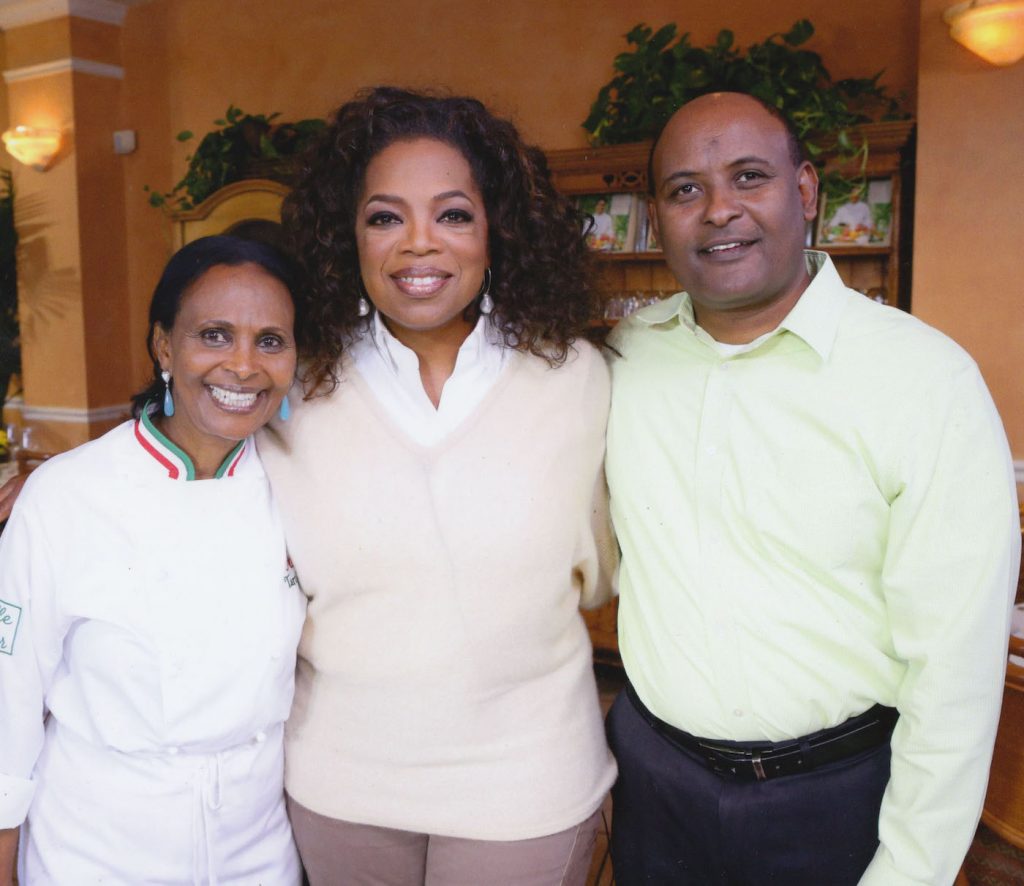 So, she has come up with a lunch menu that includes (and features, really) a $10 meal for children under 12 and what she's calling her Business Express Lunch ("fresh, fast, healthy"), served Monday through Friday from 11:30 am to 2:30 pm. For $18 (+ tax), there's a plate of fresh pasta (she makes her own pasta, always has), and a salad, Rigatoni Pomodoro, Fusilli with Vegetables, Fettuccine Bolognese, and others. Additionally, there's a soup/salad combo for $15, and a fresh grilled fish with veggies for $21.
I know this sounds a little like an ad… or a lot like an ad… but, I'm writing about Mollie's because I like her and love her food and hate to see her in this kind of distress.
So, let's go all out and say you simply can't go wrong at Mollie's at 1218 State Street (805-770-8300), whether for lunch or dinner. And, if you should decide to visit, tell Mollie (who is almost always smiling and always there) that Jim (that's me; I'll explain the "James" one day) sent you.
Buon appetito!
You might also be interested in...