Local Crime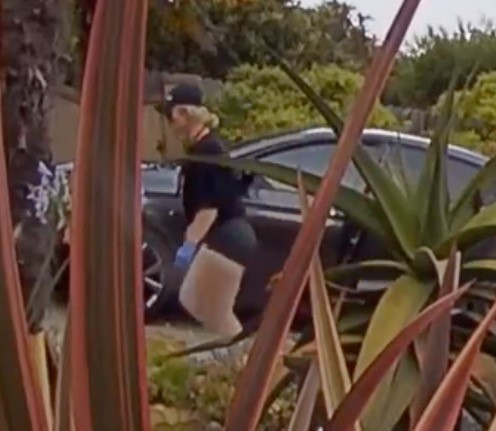 Earlier this week, the Journal received a call from a local horse owner asking us to get the word out about a crime that had been committed against one of her horses. Her three retired horses and one miniature donkey live in a large corral on a property on East Valley Road between Sheffield and Ortega Ridge; over the years the animals have been visited by local kids and adults who bring them apples and carrots.
Several months ago, the owner began noticing that the corral had been tampered with; one morning the horses had been let out. About two months ago, one of the horses had a wound that the veterinarian described as a sort of stab wound with a sharp object. Last weekend another horse presented with the same sort of wound: a stab wound from either a knife or a screwdriver.
The owner of the horses would like to let the community know about these crimes, in hopes that someone may have seen something. She has now hired a security company to monitor the corral and the animals, and has filed a police report about the abuse. If you have any information about this crime, call Hillcrest Security at (805) 699-0708.
Another crime we want to tell you about happened in Hope Ranch, but could just as easily happen in Montecito. On August 13, 2019 at approximately 6:30 pm, an unknown suspect pulled to the front gate of a home located in the 900 block of Via Rosita in Hope Ranch, and stole a package delivered a short time earlier. The package was valued at over $2,000. The theft was caught on tape by a Ring Doorbell camera.
The Ring camera shows the suspect pulling to the gate in a dark colored newer model four-door vehicle similar to a Ford Focus, with the license plates removed. A single female exits the driver's door, wearing a dark hat and sunglasses, and blue rubber gloves. The suspect retrieves the package and flees the area.
The Sheriff's Office is asking for the public's help in identifying the suspect in this crime. If you recognize the vehicle or suspect in this crime, please call the Sheriff's Office at (805) 681-4150. To leave an anonymous tip, please call (805) 681-4171 or go to www.sbsheriff.org/home/anonymous-tip/.
You might also be interested in...