Fintastic Feast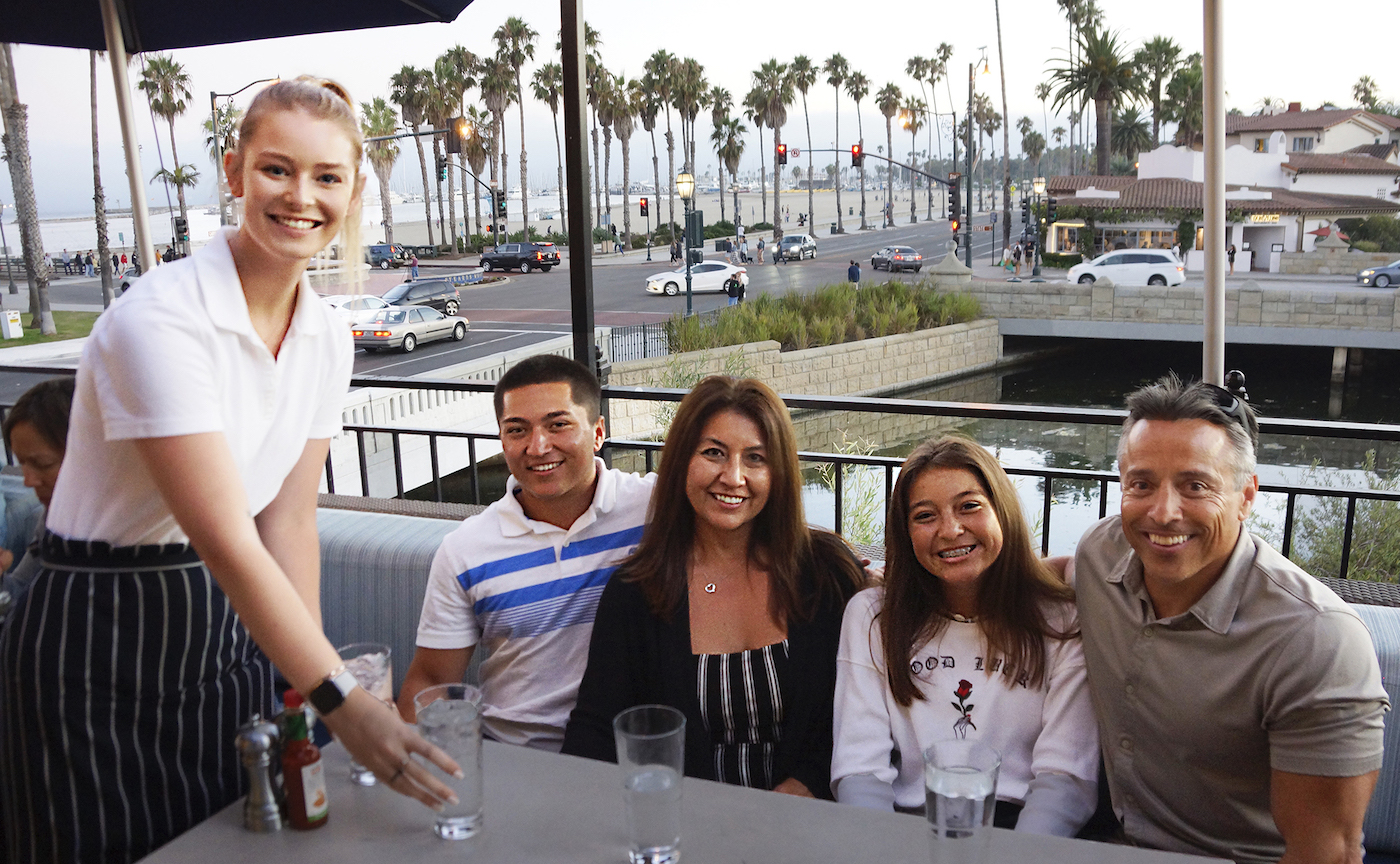 To the Bluewater Grill with my snapperazzi Priscilla where, on the second Tuesday of each month, the popular eatery offers a new seafood tasting menu.
The all-inclusive dinner included chipotle blackened swordfish with rice, corn and avocado relish with clam chowder – Manhattan or New England – and a glass of Cuvee Rouge.
Scrumptious…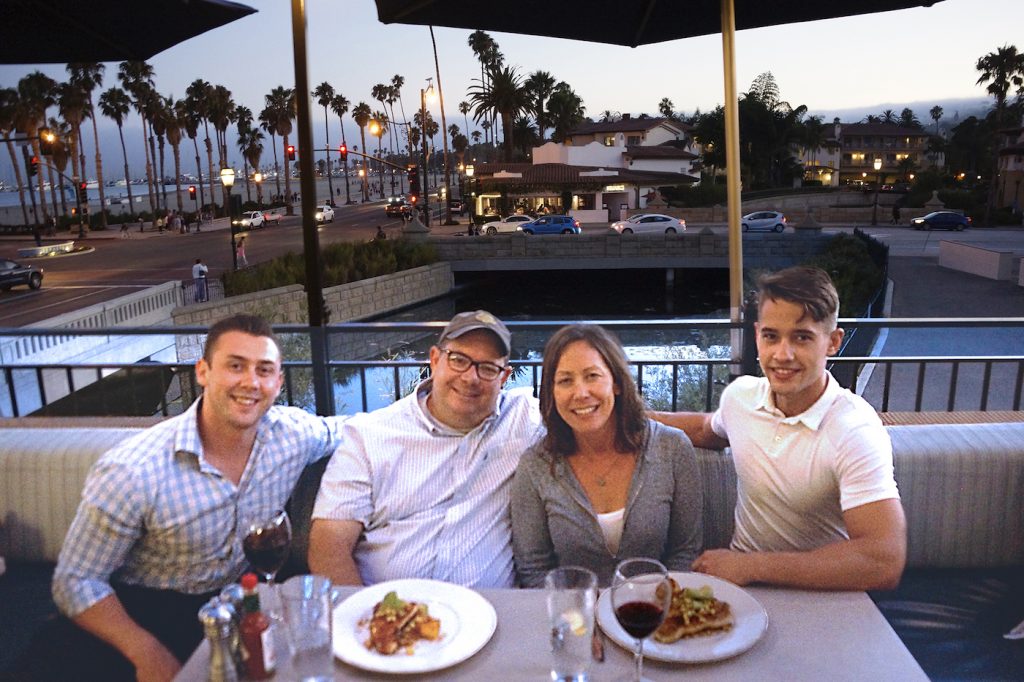 Moving In 
Nearly a year after Montecito actress Gwyneth Paltrow tied the knot with TV producer Brad Falchuk, 48, the tony twosome are finally ready to live together.
"Married life has been really good," says the Oscar winner. "We took a year to let everybody in the family take it in and the dust settle. And now we're moving in together later this month."
Gwynnie, 46, tells InStyle: "I admire my husband. He's brilliant and deeply kind. I feel like he's a real equal too.
"And he pushes me in the best ways. I really like being married. It's fun."
The duo got hitched in September, 2018, in East Hampton.
How Lowe can you go!
After a year on the market Rob Lowe's Montecito estate has been slashed in price.
It was originally listed in June, 2018, for $47 million, but has now been reduced to $42.5 million.
The 2009 10,000 sq.ft. Georgian-style property has six bedrooms and 11 bathrooms on two levels on 3.4 acres.
There is also a two-bedroom guesthouse.
Sailing Through Life 
After relaxing at the controversial Google Camp in Sicily, Santa Barbara warbler Katy Perry and her British actor fiancé Orlando Bloom are now cruising on tycoon Barry Diller's 304ft. $260 million three-masted schooner EOS.
Earlier the tony twosome had been sailing on film magnate David Geffen's 453ft. $300 million yacht, Rising Sun.
They were joined by Montecito TV titan Oprah Winfrey, CBS morning news anchor Gayle King, Oscar-nominated actor Bradley Cooper, fashion designer Diane von Furstenberg, and British Vogue editor Edward Enniful.
Saved by the Queen
Queen Elizabeth's quick-witted sense of humor once saved her from a potentially awkward and embarrassing situation with an important political guest.
Royal author Adam Helliker, an old friend, recounts Her Majesty was hosting French president Charles de Gaulle and his wife, Yvonne, at Buckingham palace for a state banquet in 1960 when the cheeky quip was made.
"A guest asked Madame de Gaulle what she was most looking forward to in her retirement, which was imminent," reveals Adam.
"With great elaboration (as she didn't speak much English), she replied: 'A penis.'"
An awkward silence ensued for some time, until the Queen, who speaks fluent French, came to the rescue, saying with a broad grin 'Ah, happiness.'"
The incident reportedly became her husband Prince Philip's favorite anecdote at dinner parties…
Sightings: Former Dallas Cowboys quarterback Troy Aikman checking out the Rosewood Miramar… Real Housewives of Beverly Hills' Lisa Vanderpump and husband Ken Todd noshing at Tre Lune… Leslie Ridley-Tree and Hiroko Benko lunching at the Stonehouse at the San Ysidro Ranch
Pip! Pip!
You might also be interested in...