Oops, You Forgot Something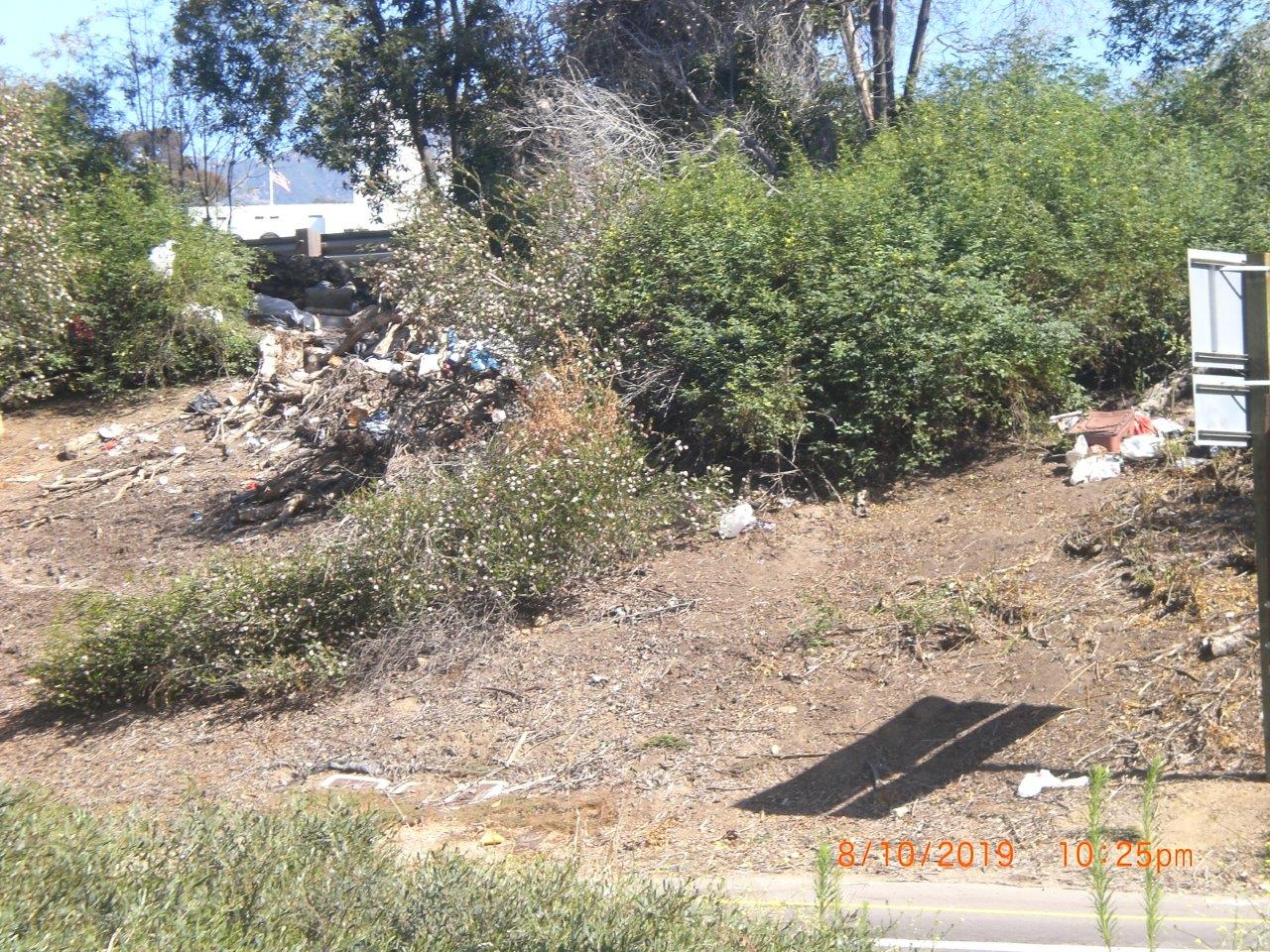 Several weeks ago, Caltrans closed the Hot Springs 101 offramp, causing huge traffic delays. The intention for the closure was to clean out a homeless encampment – but it seems Caltrans forgot a few things. It's nice to have the brush cut back – but really Caltrans, finish what you started! Come back and pick up the remaining off-ramp rubble. This current, branch-hanging laundry/trash bag pile does not exactly make for an aesthetically pleasing welcome to Montecito.
Musical Chairs
After seven months as Montecito Association Land Use Chair, Laura Bridley has resigned to become Gregg Hart's appointment on the County Planning Commission. Bridley lives in second district but also owns property in Montecito, which was how she qualified to serve on the MA board. On the PC, Bridley will take the seat of a retiring 12-year commission vet – the immensely accomplished Cecelia Brown. With Laura's departure from the Montecito Association, the MA 17-member board found themselves a remarkable four members down. I am told they are working diligently to fill those empty chairs.
Update: Last week I reported on road issues. The response has been great – so great in fact that County Public Works Packie Villa, Road Encroachment Permit Inspector, asks that you call a different number to report concerns. Please call 805-681-4990 with road right-of-way complaints or questions.
You might also be interested in...