Julia's Back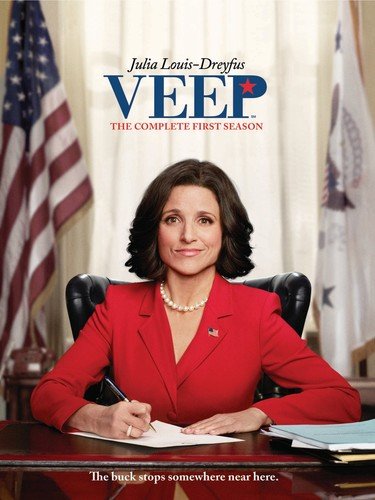 Montecito actress Julia Louis-Dreyfus' critically acclaimed HBO series Veep went on hiatus while she underwent treatment for breast cancer.
Now Julia, 58, has opened up to the celebrity glossy, Vanity Fair, about her cancer diagnosis and returning to work after a life-threatening illness.
On the cover of the Conde Nast monthly Julia wears a diaphanous white feather gown, and talks about her seventh and final season.
"It was wonderful to be back because frankly, it was a distraction from the prior year, which had been so harrowing. To put blinders on and just focus on making the funniest f—ing show possible was a great relief."
Julia stars as Selina Meyer, a U.S. Vice President, whose day to day interactions paint a picture of a hilariously profane and dysfunctional government.
"I hate to have to think about it," she adds. "But I'm very happy to be alive."
Barden Opens
Santa Barbara winemaker Doug Margerum, having just recently opened his tasting room at the Hotel Californian, has now unveiled his Barden tasting room in the historic El Paseo, both designed by his wife, Marni.
The new outlet is dedicated to cold climate varietals from the Santa Rita Hills, which Doug describes as the "couture arm" of his business.
The Barden label features the image of a wild boar, which is pervasive in the area.
Obviously, a sty-lish new venue…
Sharing the Spotlight
TV talk show titan Oprah Winfrey has paid tribute to her best friend, CBS Morning Show anchor Gayle King, by having her appear on the cover of her O Magazine with her, the first time in the publication's nearly 20-year history.
The tony twosome, who've been inseparable for the past 43 years, are both wearing gold knits on the September cover.
As part of the history making issue, Oprah, 65, reflected on the lasting friendship with King, 65, in her regular What I Know For Sure column.
"Now that Gayle is a shining star on CBS This Morning, people often ask how she felt being in the shadow of my success. The truth is, she always felt not in my shadow, but the light," she writes.
"A true friend can't be jealous of you, or want to take advantage of you in any way."
Sperling Sells
Peter Sperling, son of University of Phoenix founder John Sperling, who sold his 3.34-acre Montecito estate, formerly the 4,904 sq.ft. four-bedroom home of British actress Jane Seymour, for $10.5 million four years ago, has put his vintage Los Angeles home on the market for $21 million.
This comes just days after listing his San Francisco Russian Hill mansion, dating back to 1900, for just under $14 million.
The Big Orange 11,650 sq.ft. hacienda property, with eight bedrooms and 14 bathrooms, dates back to 1927 and formerly belonged to horror actor Vincent Price, is priced at $20.995 million.
It sits on 1.65 acres in Beverly Glen, just a tiara's toss or two from the Playboy Mansion. Sperling bought it in 2004 for $14.95 million.
Natural Treatment
Aussie songbird Olivia Newton-John, 70, who is battling breast cancer for the third time, is using medicinal cannabis in her battle for survival.
Olivia, who is selling her homes in the Santa Ynez Valley and the antipodes, as I've chronicled in this illustrious organ, says marijuana has helped her quality of life.
The singer, who has now reached stage four of her cancer, which resulted in a tumor in her lower back, says she refuses to see the illness as a demon she has to fight.
The cannabis has been grown by her husband John Easterling at her 12-acre Santa Ynez home, which is on the market for $7.7 million.
She describes it as a safe medical alternative, prescribed by her own doctors.
Get Those Vocal Chords Warmed Up
Local talent can show their singing abilities when ABC's American Idol, starring local warbler Katy Perry, holds auditions in Santa Barbara.
The local auditions are being held on August 23 at the Veterans Memorial Building on West Cabrillo Boulevard.
Katy and her fellow judges, Lionel Richie – who just performed at the SB Bowl – and Luke Bryan, will not be present as it's considered a producers' round, with entrants having to be between 15 and 28 years old on June 1, 2019.
Best of Luck!
Meghan's Manse on Market
The Los Angeles home, where Meghan Markle lived during her time as an actress, has gone on sale for $1.8 million.
The Suits star-turned Duchess of Sussex, lived in the 2,262 sq.ft. colonial-style home in Hancock Park, the same enclave where I used to reside in the historic Ravenswood building, opposite the Wilshire Country Club.
The four-bedroom, four-bath abode, has an open plan format and was lived in by Markle and her then husband, Trevor Engelson, who remarried at the Rosewood Miramar in May.
Still Friends 
They "consciously uncoupled" three years ago, but it hasn't stopped Montecito actress Gwyneth Paltrow, 46, and her ex, rocker Chris Martin, 42, from keeping close.
The former twosome have been enjoying a double date with their current significant others, TV producer Brad Falchuk, and Fifty Shades actress Dakota Johnson, daughter of Montecito actor Don Johnson and actress Melanie Griffith, in the oh-so trendy Hamptons.
The Fab Four were spotted having a picnic lunch together on the beach.
Sightings: Actress Stefanie Powers awarding trophies at the SB Polo Club… Ellen DeGeneres and Portia de Rossi helicopter sightseeing in London… Oscar winner Kevin Costner at the Nugget in Summerland
You might also be interested in...