Fiesta Finale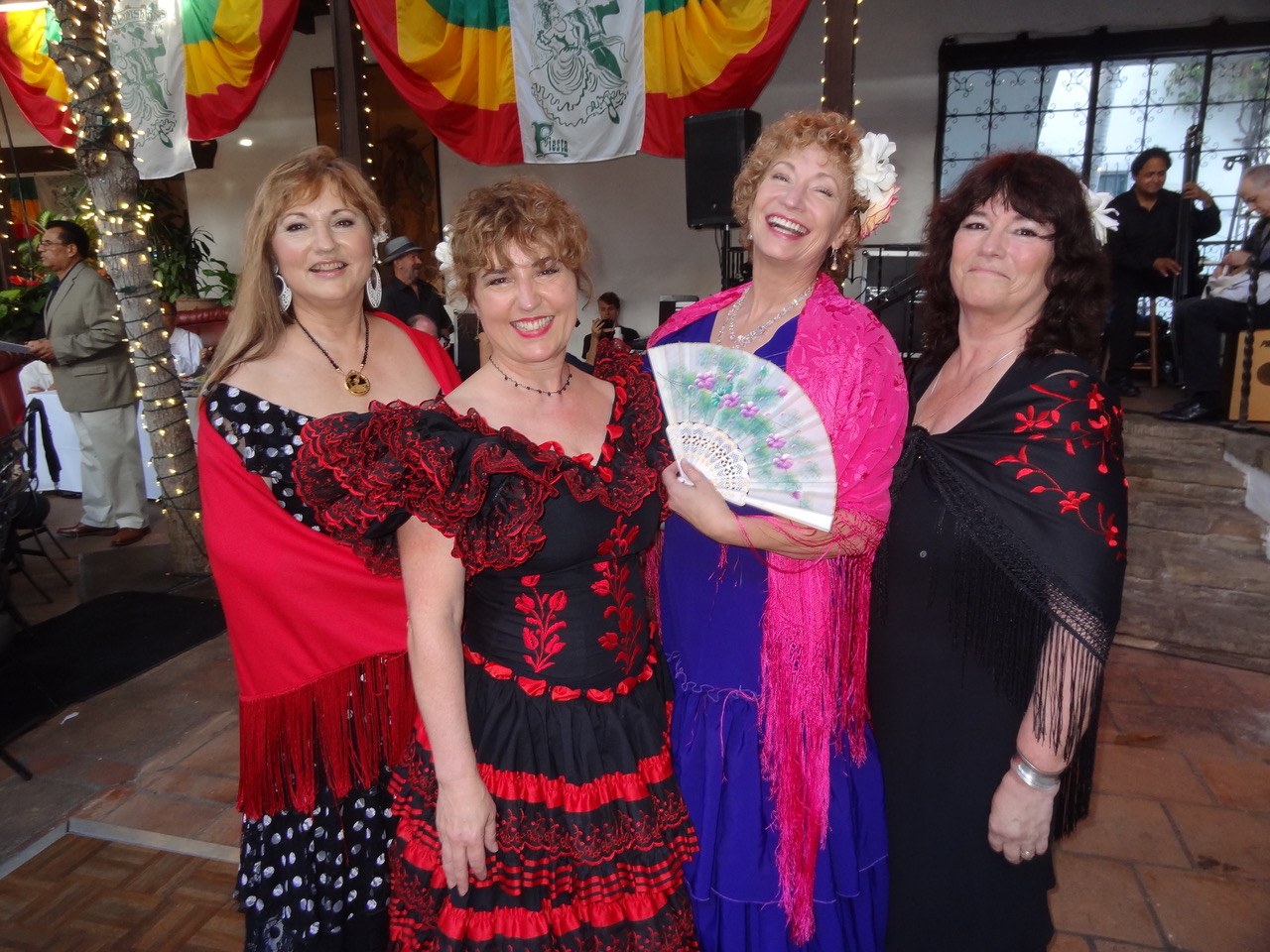 The John E. Profant Foundation for the Arts just held their 20th Fiesta Finale in the historic El Paseo Restaurant. That was the epicenter of Fiesta in the olden days so it's a perfect venue.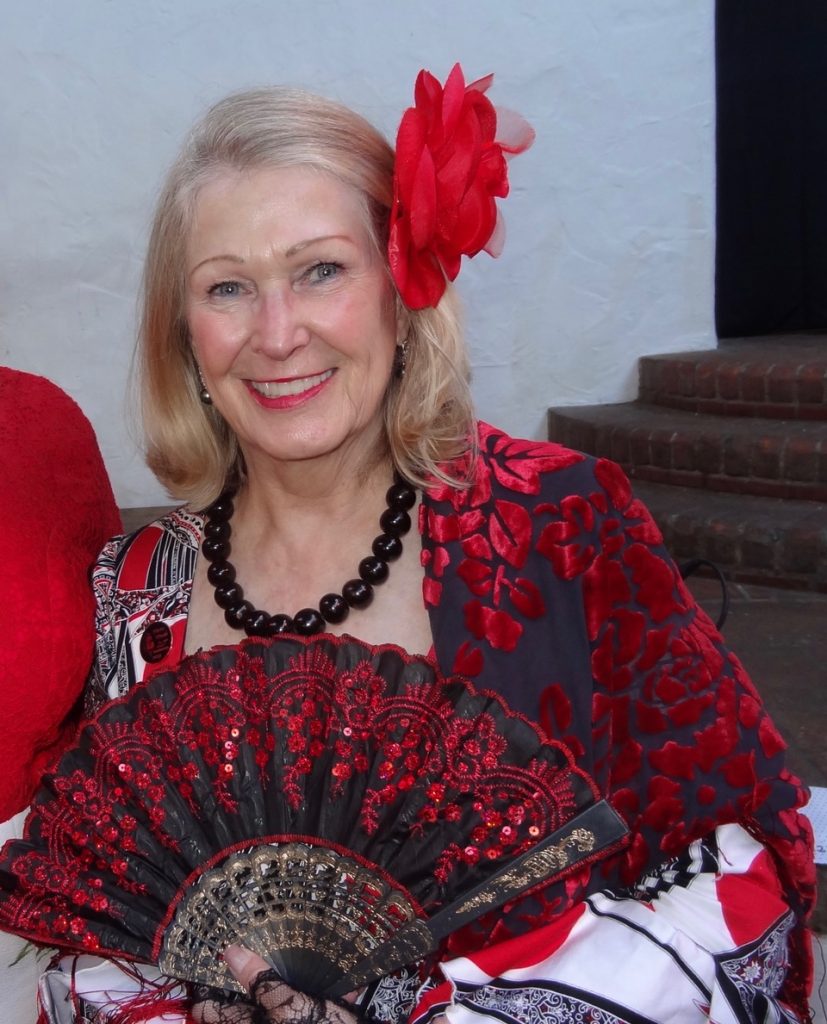 John Edward Profant was born in Santa Barbara in 1928. His parents, Dr. Henry J and Mabel Profant were very active in the cultural community and helped found CAMA and served on the board for over 50 years. John had a long career in business but had time as a performer and supporter of the arts and raising four daughters, Michele, Marie, Musette, and Mignonne.
In 1950, their future mom and her sister visited the Courthouse tower and heard the docent describe the romantic time with the first full moon of August for Fiesta at El Paseo. They went and she met a handsome man who asked her to dance. He was a trained Jose Monero dancer and she as a ballerina. And the rest is history.
This night the restaurant was sold out and filled with fiesteros in their Fiesta finery. Karen Woosley andmyself had the formidable task of choosing two costume winners among the many: Julie Ann Brown and Laurie Leis. Other outstanding outfits were Karen herself, James Garcia, David Bolton, and Eric and Angelique Davis.
This beautiful culmination to Old Spanish Days was led by co-chairs Mimi Michaelis and Marie Profant. The bar was open and the tapas yummy. The Martinez Brothers serenaded us for dinner and dancing. They have been entertaining in their native Santa Barbara for three decades. The brothers' parents met at El Paseo as did John and Lyn Profant. Andes Vadin played flamenco guitar.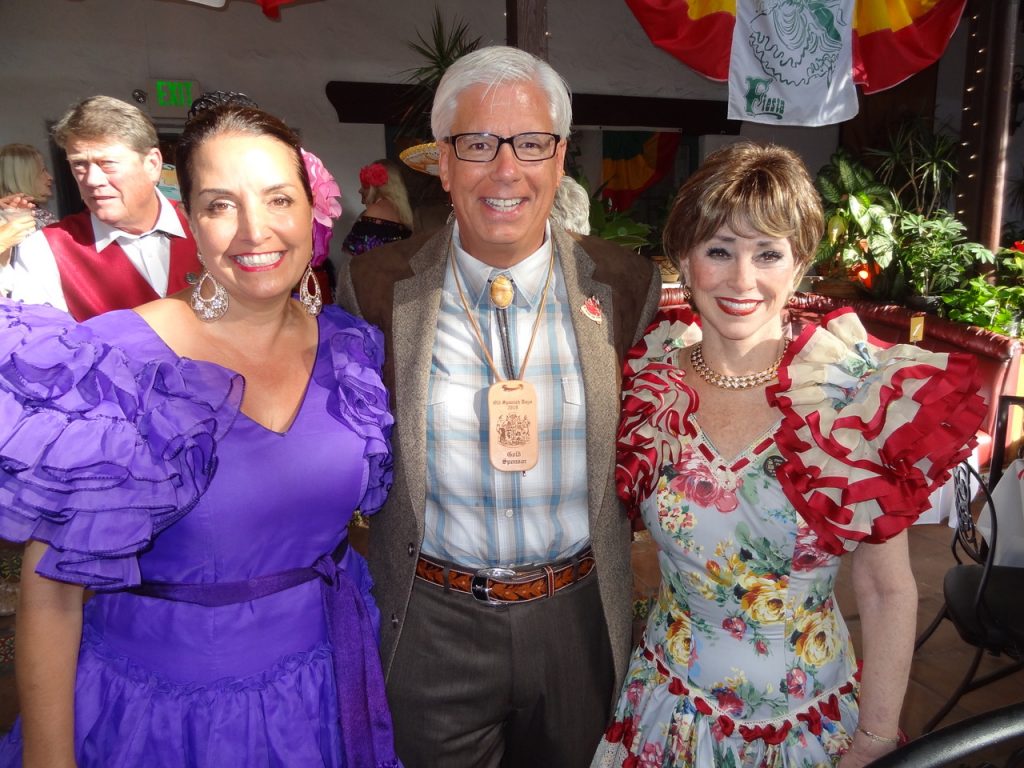 After dinner there is always an elaborate floorshow and this year was no exception. Marco Antonio Labastida thrilled us with his celebrated tenor voice. He has appeared in Mexico, Canada, the United States, France, and Italy and performs in many genres including opera. The Santa Barbara Piano Boys Zeyn and Rhyan Shweyk are 13- and 14-year-old brothers who have played classical piano since age five, composing since age eight, and performing since age nine. They also teach.
Kristen Salazar and Serge Chmelnitzki own the Arthur Murray Dance Studio where she had her first dance lesson in 2009. They have won many awards and teach to any level of student interested in dancing. Then there were ballroom dancers Brittany Petersen and Josh Ochoa. Brittany was into ballet until an injury stopped her. She found her way into ballroom dancing and is a winning professional dancer as is Josh who has been to the international finals of the Arthur Murray teaching competition. Ricardo Chavez began dancing Flamenco in 1991 and studied in Sevilla and Madrid, Spain in 1997 and 1999. He has performed in various shows and teaches classes in Orange.
Lakshmi Basile appeared in the tableau vivant (living pictures). She moved to Spain at age 20 where she worked alongside great dancers. At the age of 28 she made history in Spain as the first dancer born outside the country to win two highly competitive and important national Flamenco contests, Concurso de las Minas de La Union and Concourso de Cordoba. Then there was Antonio Triana with his Flamenco guitar music. He is largely self taught and has been an accompanist at all the exceptional theatre venues in California. Also in the tableau vivant were Jose Cortes, Haley Conklin, James Garcia, and Richard and Amanda Payatt.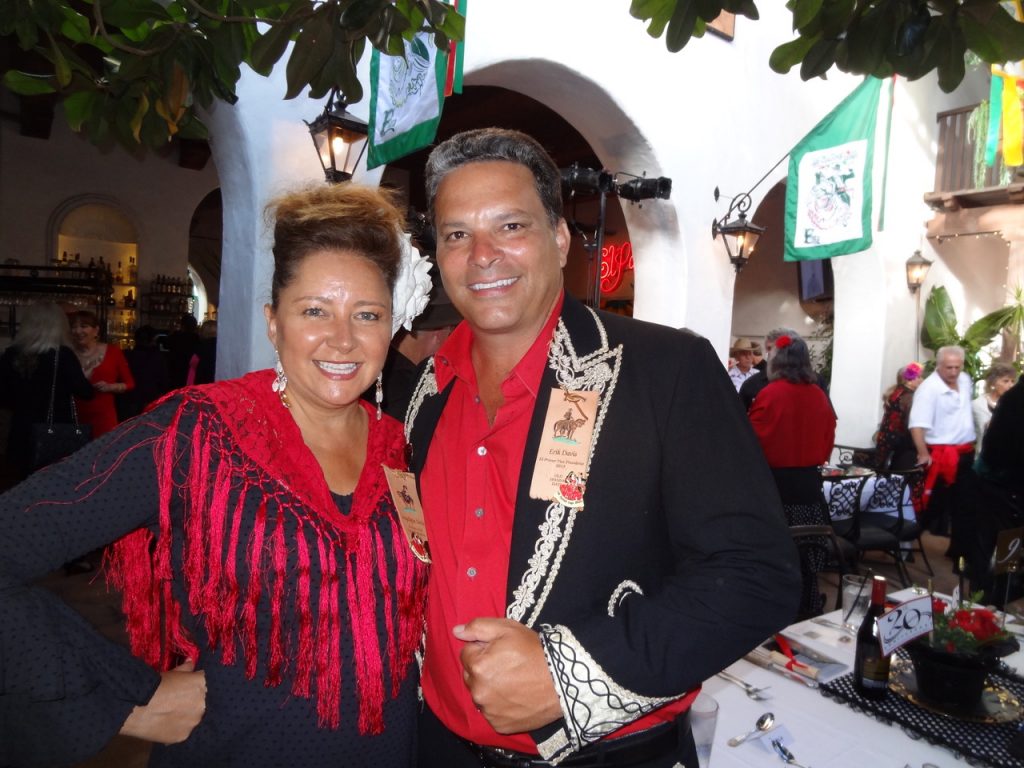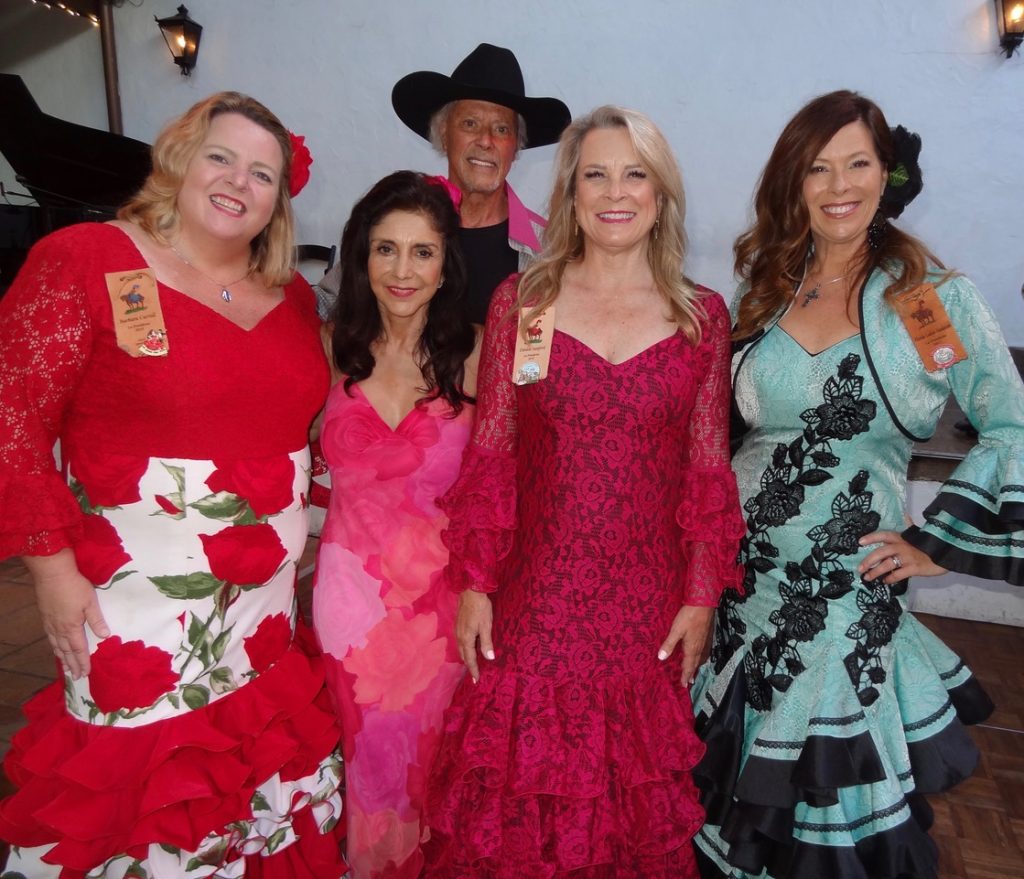 Erin Graffy ran the live auction which featured a fabulous trip to Spain and all my favorite places like Ronda, Arcos, Jerez, Sevilla, and Granada. All the profits go to the Profant Foundation for scholarships to assist developing musicians, dancers, artists, actors and authors. There are no age limits. Recipients have ranged from age 9 to 75. The Foundation folk believe that if they support the lives of artists, they will enrich the lives of countless other people. Recent recipients in literature are Howard Jay Smith and Angela Borda, instrumental music Robert Cassidy, visual arts Marc Sucher and Taj Vaccarella, and dance Viviana Pizano Smith. If you would like more scholarship information, contact JEProfant@gmail.com.
And so Fiesta with a fiery flair winds down for another year. It's time to sweep up confetti. Viva La Fiesta Finale!
You might also be interested in...