Bits and Bites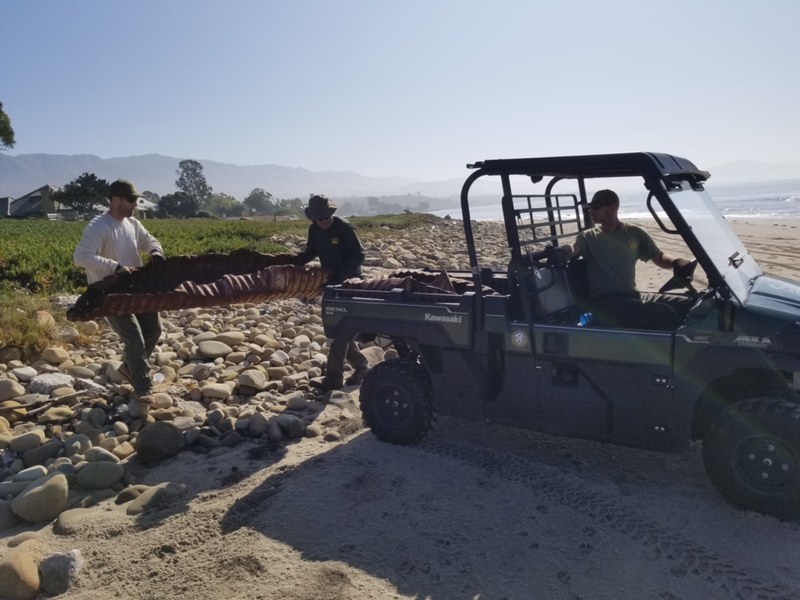 Montecito's Butterfly and Hammond's beaches seem to be a magnate for chunks of Neptune's unwanted junk. A few months back it was boat hulls that washed ashore. Now, since July, a rust-crusted corrugated pipe has parked itself on Hammond's beach. It rolled around for a while before splitting in half and ending perched on the ice plant just below Bonnymede.
Thanks to a village of voices, once again the beach is now clear as a mermaid's song! A slew of stealth beachcomber tipsters, Christine, Chris,and Panther, alerted me about this terror-tube. For rapid response, my first call went to Das Williams' First District aid Kadie McShirley. She contacted the famed County Parks cavalry, led by South County Parks Operation Manager Billy Mann.Meanwhile, for backup, I called Manning Park lead Doug Norton. Literally, within hours, the gnarly pipe was deep-sixed to the land fill to harmlessly rust its ragged life away – leaving our beach safe, pristine and beautiful. Thanks for the swift rescue County Parks and once again hats off to your motorized mule and your brawny crew of Mann, Andrew Swanson, Steve Lowe, and Ryan Baumann!
You might also be interested in...