Art Flag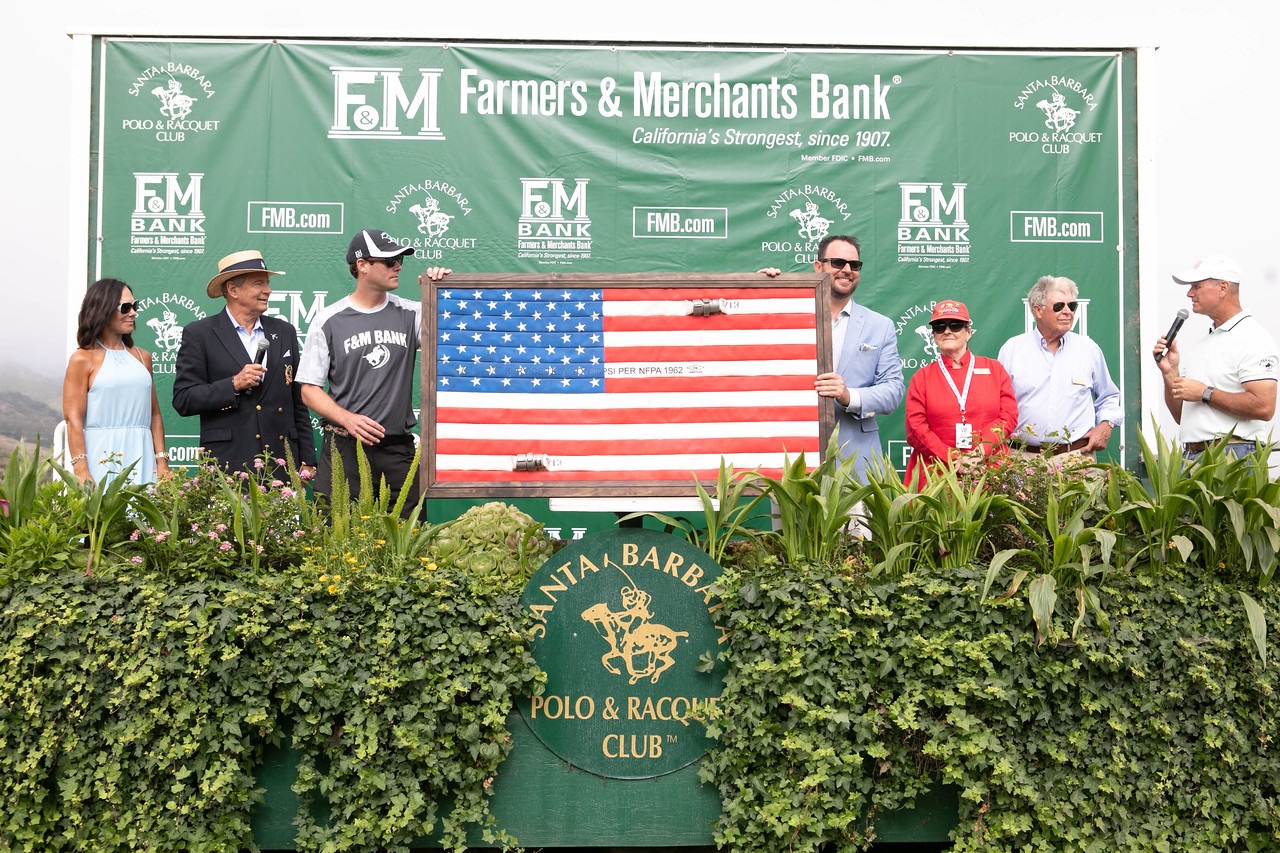 An interesting new flag is "flying" at the Santa Barbara Polo Club.
The flag, the concept of firefighter-artist John Carrillo, who made the first version for the retirement for Santa Barbara fire chief Pat McElroy, incorporates hoses used by the Montecito Fire Department to fight the 2017 Thomas Fire.
Throughout the disaster, the SB Polo Club welcomed hundreds of fire companies from across California to set up camp, sleep, eat, and support weary firefighters. They also took in hundreds of horses in need of shelter.
Farmers & Merchants Bank, a longtime club sponsor – both CEO Danny Walker and President Henry Walker have teams playing this season – recognized a special opportunity to purchase one of the unique flags to support the Pierre Claeyssens Veterans Foundation.
The artwork now hangs outside the main clubhouse opposite Holden Field.
And at the weekend, Dan's team won the 2019 America Cup beating Klenter Ranch in a squeaker 10-9. It was his fourth victory in four years.
You might also be interested in...