Annual Fête Celebrates Santa Barbara's Sta. Rita Hills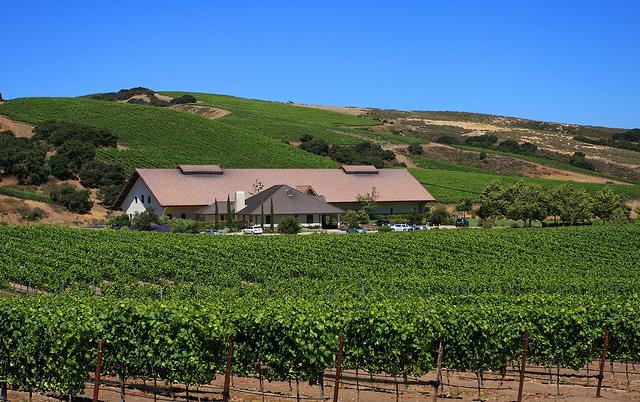 A rose by any other name may still be a rose. But when it comes to wine grapes, nomenclature matters. Just ask anyone who makes wine in the Sta. Rita Hills.
The 10 square-mile ag region nestled in the westernmost reaches of the Santa Ynez Valley – where Buellton gives way to Lompoc and where mountains that run east-to-west straddle State Route 246 – is hallowed ground to many wine aficionados. It gained AVA status in 2001 – that's American Viticultural Area, which denotes a wine grape growing region of distinction by the Bureau of Alcohol, Tobacco and Firearms. The recognition allows winemakers to leverage this region's clout by using that Sta. Rita Hills name on their labels, rather than more general nomenclature, like Santa Ynez Valley or Santa Barbara County. In fact, the words "Sta. Rita Hills" on a label validate a wine's pedigree. There are currently six AVAs within Santa Barbara County.
The special, distinguishing characteristics of Sta. Rita Hills are the handiwork of Mother Nature, of course – that aforementioned east-west stretch of the Santa Ynez Mountains, mainly, which is found nowhere else in the western coasts of North or South America, and which creates a funnel for marine air to seep many miles inland.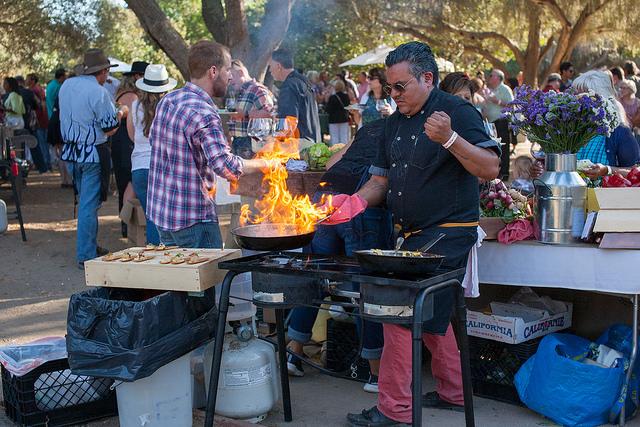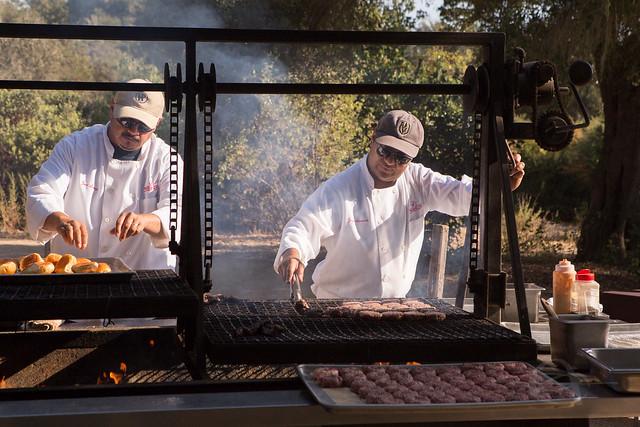 "We get to keep cool while the rest of the world keeps warming up," says James Sparks, the winemaker mastermind behind the celebrated Liquid Farm brand and his own wow-worthy label, Kings Carey.
"The winds in the evenings cool everything down and dries everything up," he continues, "so the grapes get to just chill for eight to twelve hours, until the fog dissipates the next day. Sta. Rita Hills are very unique in that aspect compared to the rest of California and the rest of the world."
It turns out that these unique weather conditions, along with diatomaceous soils replete with calcium-rich chalk and limestone, are idyllic for pinot noir and chardonnay. Winemakers have figured that out, and consumers are paying attention, too. Bottom line: the pinot and chard grown in the Sta. Rita Hills are superlative wines that are elevating Santa Barbara viticulture's standing on the world stage.
Wine & Fire, an annual affair that takes place next weekend, August 16-18, is a celebration of all things Sta. Rita Hills, including the personalities that are raising the wine bar here. It's a unique chance to sip through an impressive lineup of delicious wines. Most importantly, it's a one-of-a-kind opportunity for consumers to get one-on-one time with the women and men making some of our area's most buzzy wine – labels like Babcock, Flying Goat, Fiddlehead, Hitching Post and Brewer-Clifton.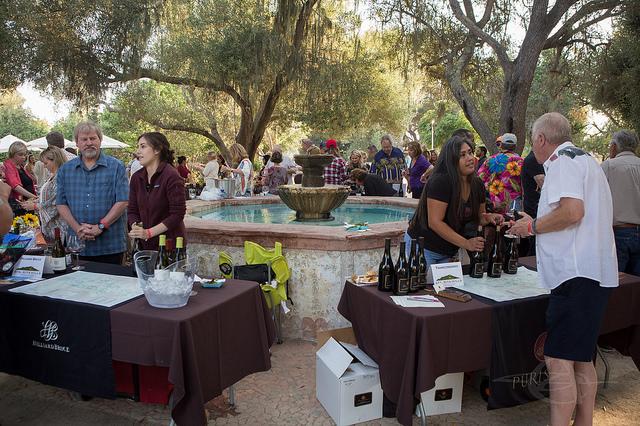 The opening event, a Barn Party at Foley Estates ($85), is a casual mingle-fest that'll feature 30-plus winemakers pouring large-format and library wines. The T-Bone Ramblers perform live and Chef Anthony Endy from the Alisal Guest Ranch & Resort fires up the grill.
Saturday morning's Speed Tasting & Lunch with a Winemaker ($110) at Peake Ranch & Vineyard will feature eight winemakers in a speed dating-style interchange with guests, taking turns sitting at tables in 10-minute intervals and pouring and discussing specially-selected wines. Sparks will be pouring and comparing/contrasting two of his Liquid Farm chardonnays – White Hill, which is crisp and clean, and Golden Slope, which is more rich and lush. Both are native to the Sta. Rita Hills, but the grapes are grown in different plots and harvested at different times. "It's fun to see how those two vineyards and the ways I get to pick differently can affect the outcome," says Sparks.
Saturday night's Grand Tasting ($120) has become legendary because of its setting, the beautiful La Purisima Mission, which is decked out for a spectacular evening culinary feast. Sunday features open houses and breakout events at member wineries throughout the AVA, including a wine-and-food truck affair ($40) at the Santa Rita Wine Center in Lompoc.
Wine & Fire is presented by the Sta. Rita Hills Alliance. Tickets to all events, especially the Saturday morning speed tasting, are limited. Check out staritahills.com for more information. 
You might also be interested in...