New Offerings at Haven Salon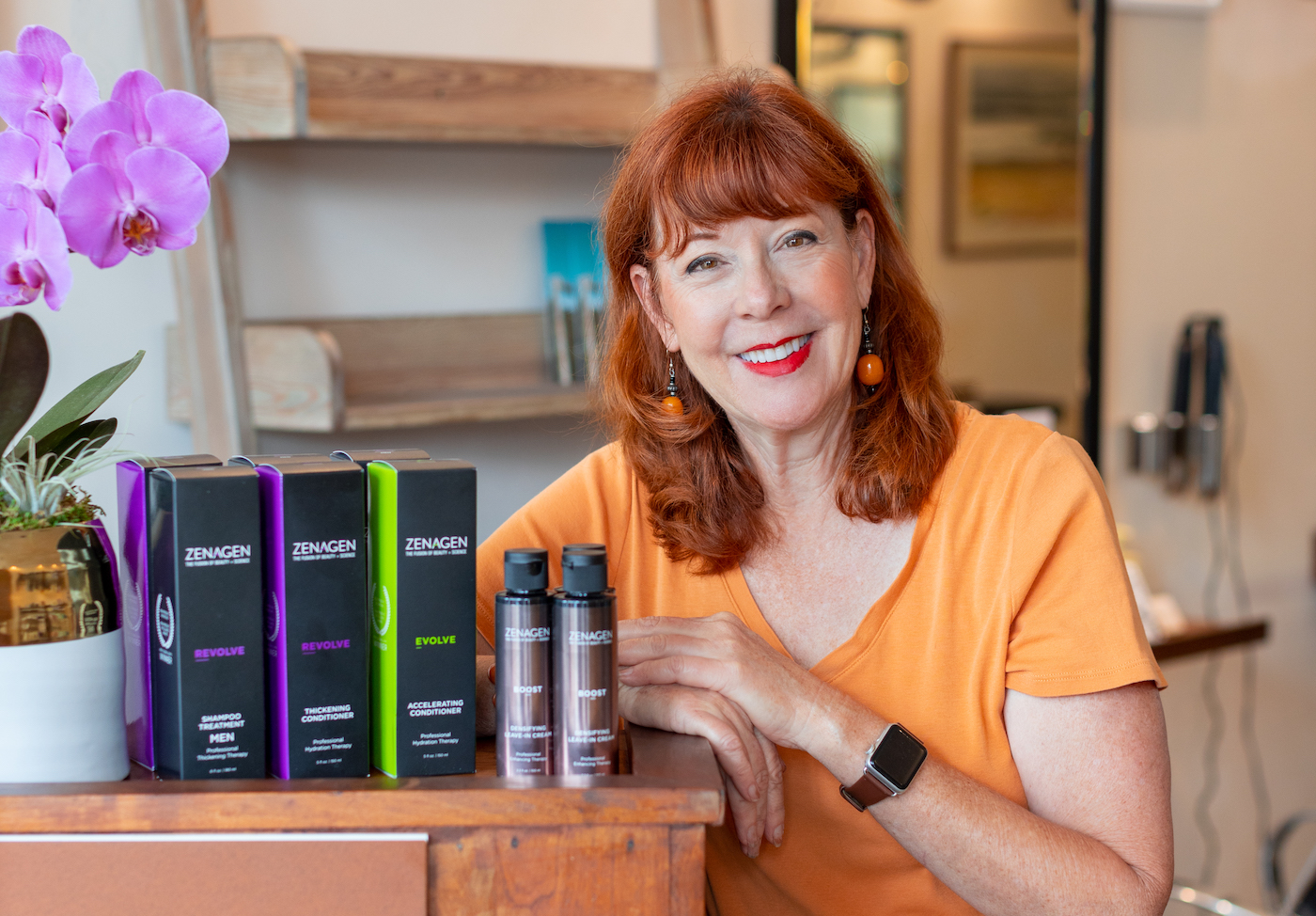 Haven Salon in Montecito now carries Zenagen products for use to fight hair loss in men and women. Haven Salon co-owner, as well as master stylist and colorist, Cindy Brokaw has been doing hair for over 25 years and says she strives to carry only the best products in the salon.
According to Brokaw, the Zenagen Revolve system is best for those with thinning or shedding hair leading to hair loss, including men with hereditary male pattern baldness. The Zenagen Evolve system is for those with broken hair from heat damage or who just want to grow longer hair or seek to maintain full, healthy hair. Women and men of any age can safely use the Revolve system, even if they are not experiencing visible hair loss.Zenagen relies on natural ingredients like green tea, saw palmetto, and red clover extract to stop hair loss at the source and grow thicker, fuller hair. Zenagen Revolve penetrates into the dermal layer where hair loss occurs and attacks DHT, the hormone that causes hair loss, in two ways: by removing existing DHT and stopping future DHT from being produced.
Haven Salon is located at 1150 Coast Village Road in Montecito. Hours are Monday through Friday from 9 am to 6 pm and Saturday from 9 am to 2 pm. Call 805-969-0132 or visit www.havensalon.us.
You might also be interested in...