Kardboard Kayak Races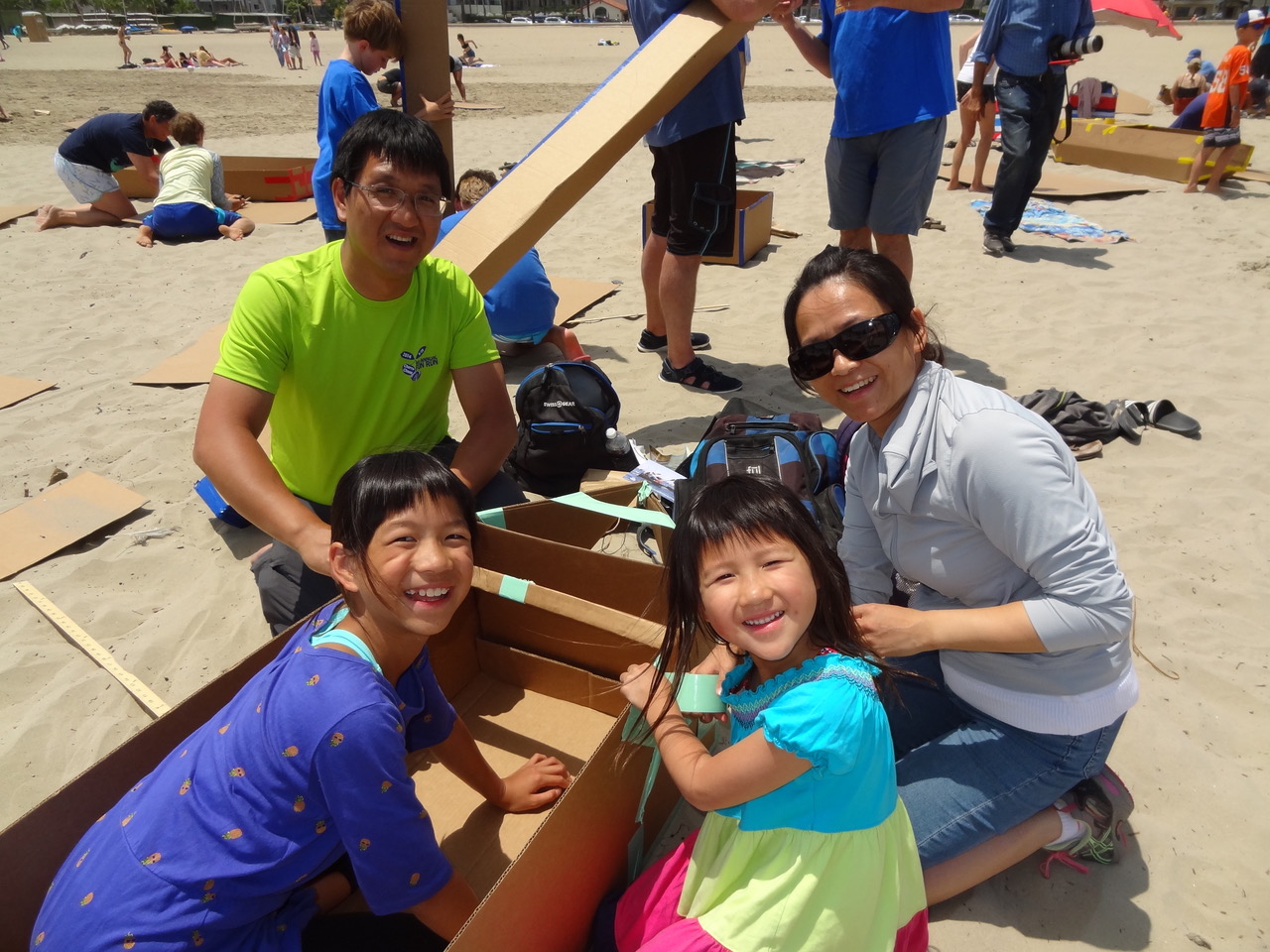 If you want to have some fun and laughs, go to West Beach when the Santa Barbara Maritime Museum (SBMM) hold its annual Kardboard Kayak Races. This 17th year 32 teams entered the competition (three divisions of family fun and one division of the paddling pros (adult).
Each team could have up to four people helping to build the kayak. They were given two sheets of cardboard, one roll of duct tape, a permanent marker, a utility knife, a yardstick and just one hour to construct a functioning kayak. Then they are ready to race. Besides a boat that won't sink, you need a person who knows how to paddle.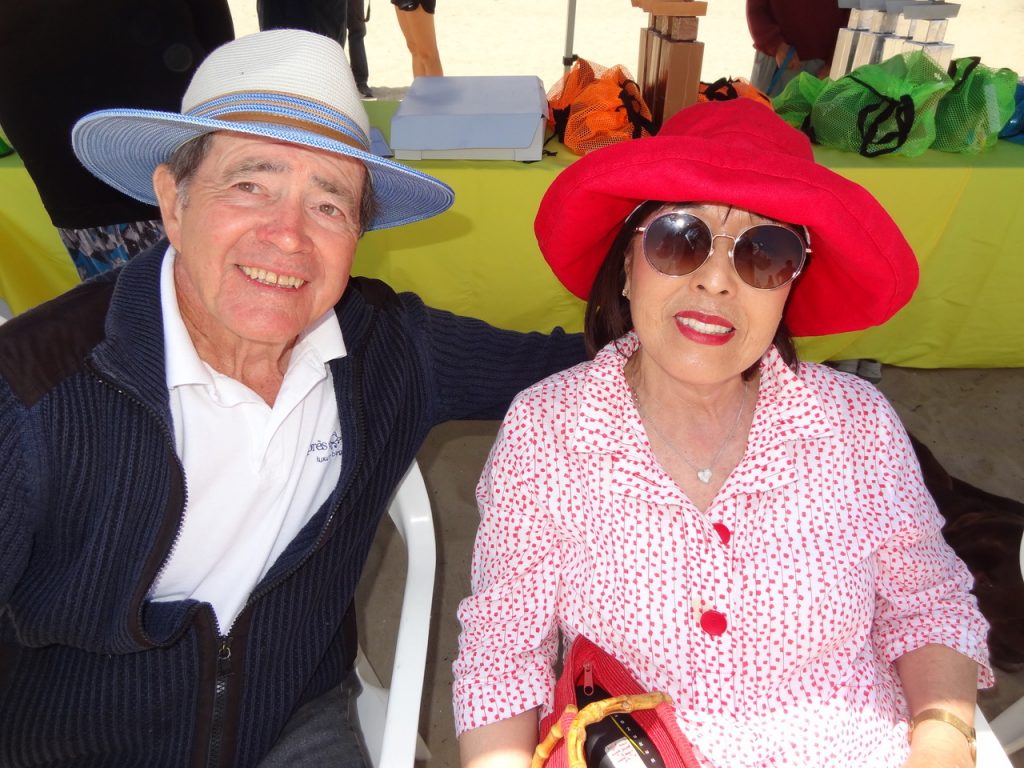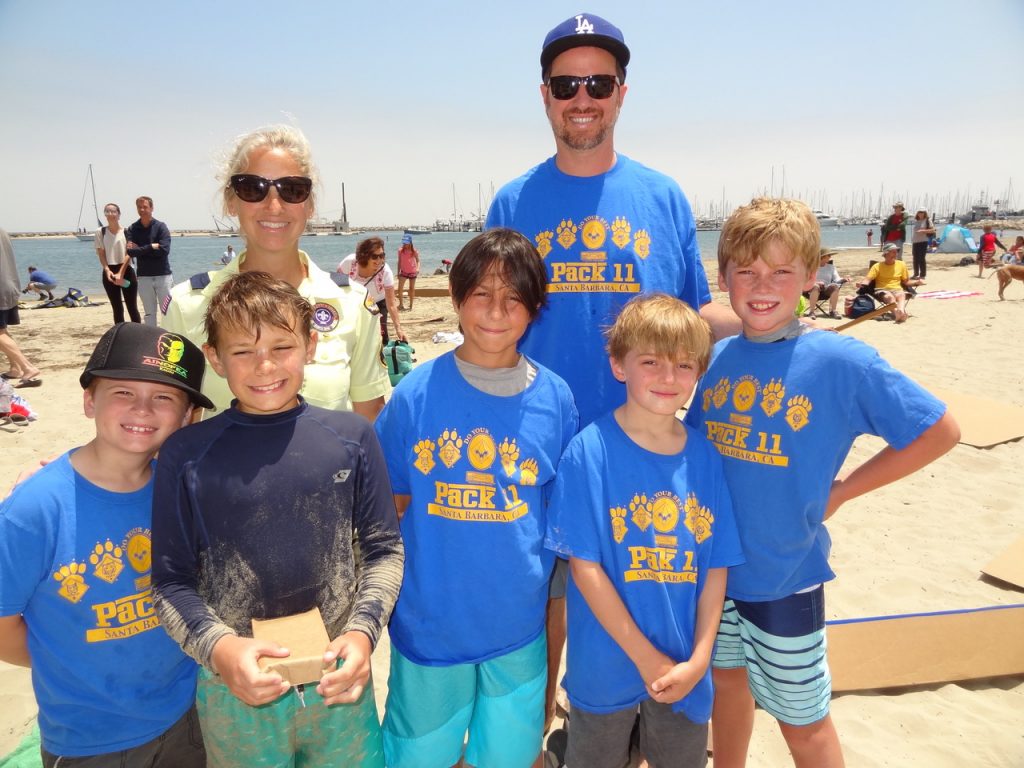 As SBMM executive director Greg Gorga says, "We challenge you to participate in a battle of wits, creativity, design and courage!" And the races and the fun began. Some of the racers were back again and others were here for the first time. Eight-year-old Saige Tappeiner won first in her heat for the second year in "Great White." Jasmin Tappeiner who is eleven was first in the second heat in "Something's Fishy." "Team Barbie" had twelve-year-old Bodhi Carlson in first. Paddling pro Kathleen Spinelli in "T. O. Torpedoes" up from Thousand Oaks took home the trophy for adults. It was a good year. Some years no adults finished.
The Condor Express, owned by Hiroko Benko, sponsored the race. There was support from Sambo's Restaurant and Nothing Bundt Cakes, the Santa Barbara Sailing Center, Channel Islands Outfitters and the United States Coast Guard.
The SBMM has been around for 20 years sharing the history of the Santa Barbara Channel with more than 40,000 visitors annually and particularly with our youth. SBMM likes to say, "You can't control the wind, but you can adjust your sails." For information call 805.456.8747.
You might also be interested in...