Fit for a King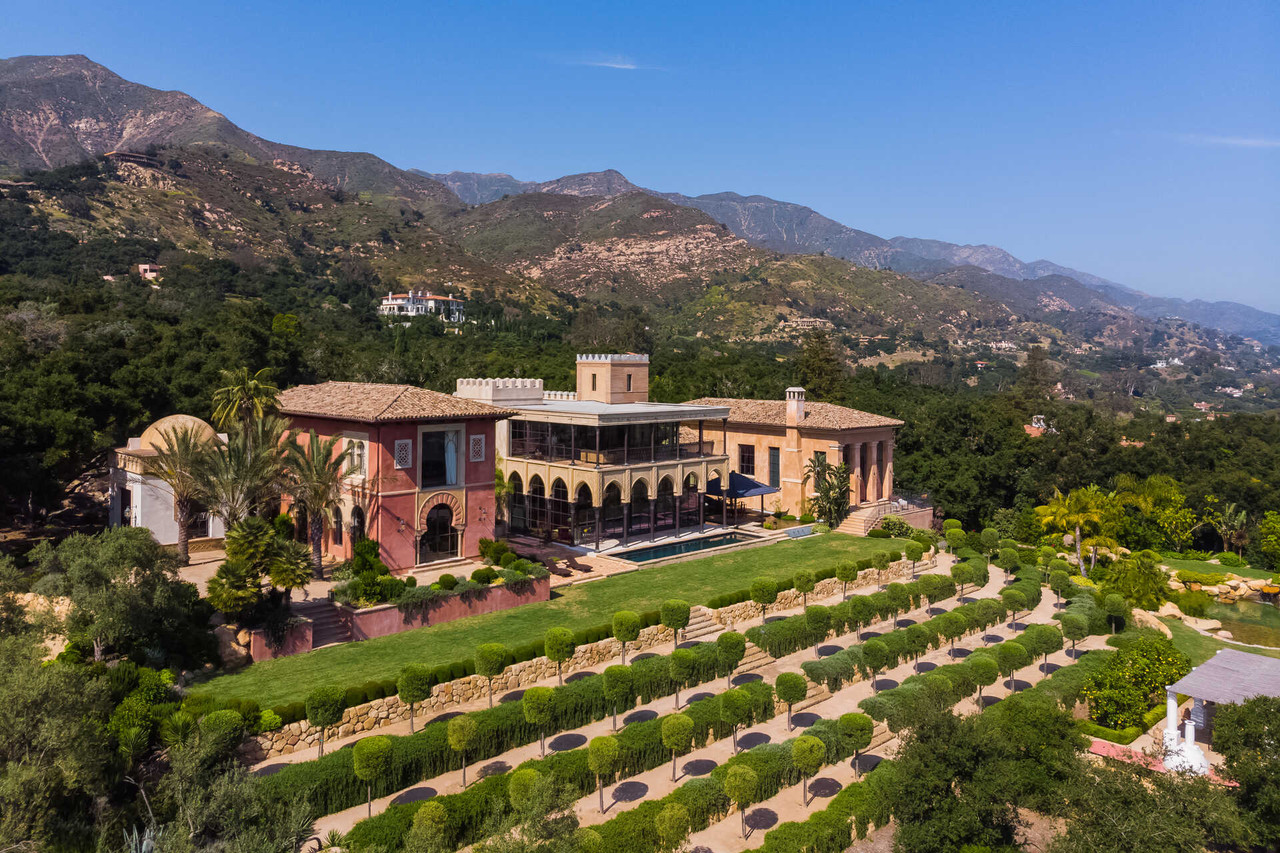 An elaborate Montecito chateau inspired by the Alhambra palace in Granada, Spain is up for sale for $35 million.
The custom-built estate has Moorish, Spanish and Italianate architecture, with tall arches and mosaics.
French owner Kinka Usher, a director of TV commercials, who has filmed spots for Nike, Taco Bell and Pepsi, says he was inspired by a childhood visit to Spain, where was impressed by a Ferrari Dino sports car and the Alhambra, which was built primarily between 1238 and 1358.
He bought the 2.4-acre site a decade ago and spent two years and multi millions building the property, importing all the floors from Europe and a $400,000 large swimming pond.
The impressive compound includes a 11,500 sq.ft. main house with two master suites, and an attached one-bedroom guest house. There is also a 16-seat covered pergola for outdoor dining.
Usher, who also owns a villa in Capri, Italy, wants to spend more time in Europe.
Billy Rose at the Agency in Beverly Hills is handling the listing.
You might also be interested in...