T Is For Trolley Tour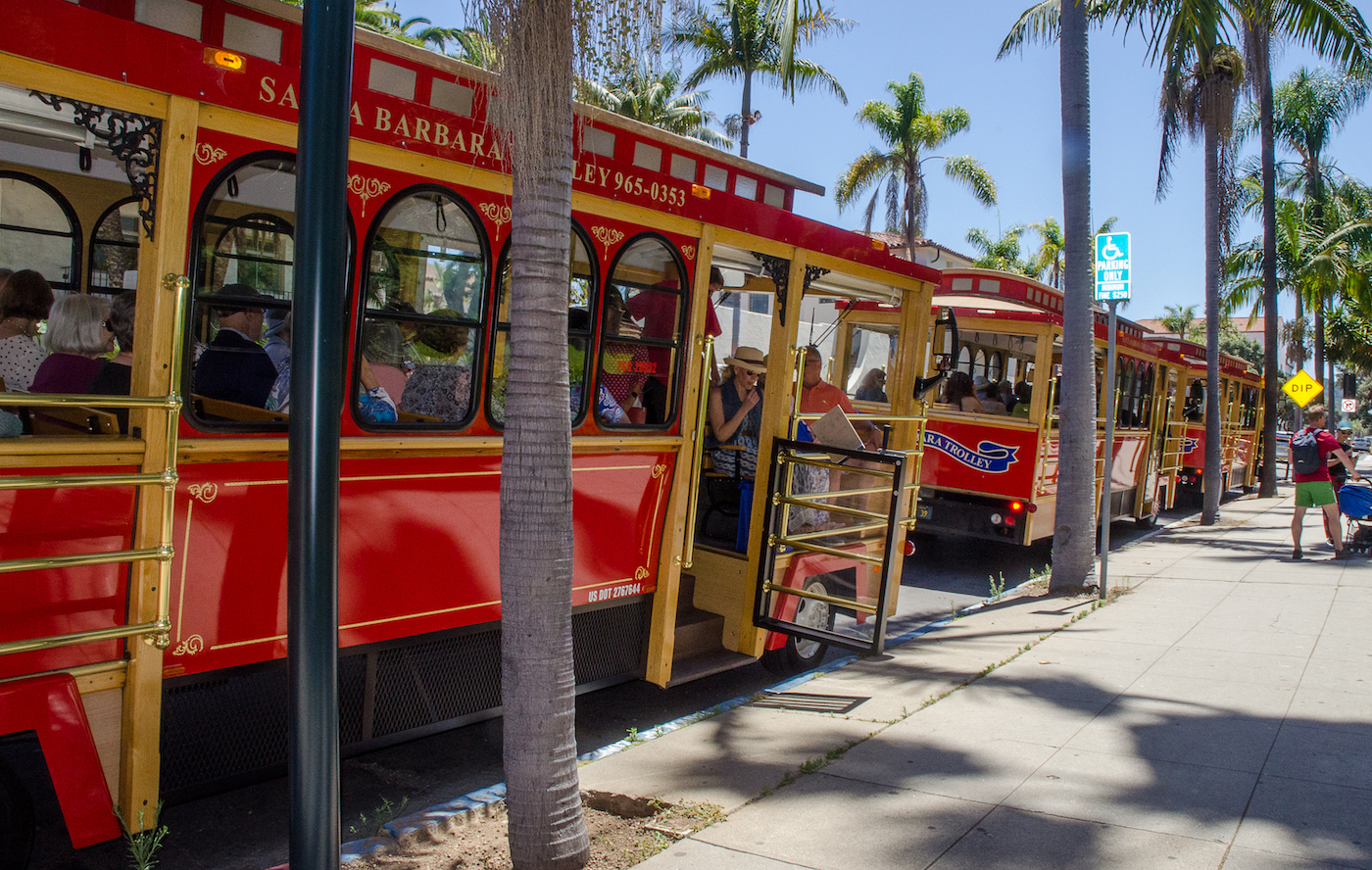 It was a magical mystery tour when Friends of Santa Barbara Public Library hosted a Kinsey Trolley Tour, Talk and Treats, for more than 100 fans of the late local bestselling author Sue Grafton, known for her alphabet series of books with private investigator Kinsey Millhone.
Grafton, a former Hollywood screenwriter who died two years ago, aged 77, started her popular series in 1982 with A Is For Alibi, with her last being Y Is For Yesterday.
Her final book, which was never written, was to be titled Z Is For Zero.
The writer based her sleuth in the fictional town of Santa Teresa, our Eden by the Beach, while calling our rarefied enclave Montebello and Hope Ranch Horton Ravine in her New York Times bestsellers, which were published in 28 countries and 26 languages.
She was on the Times bestseller lists for an aggregate of more than 400 weeks.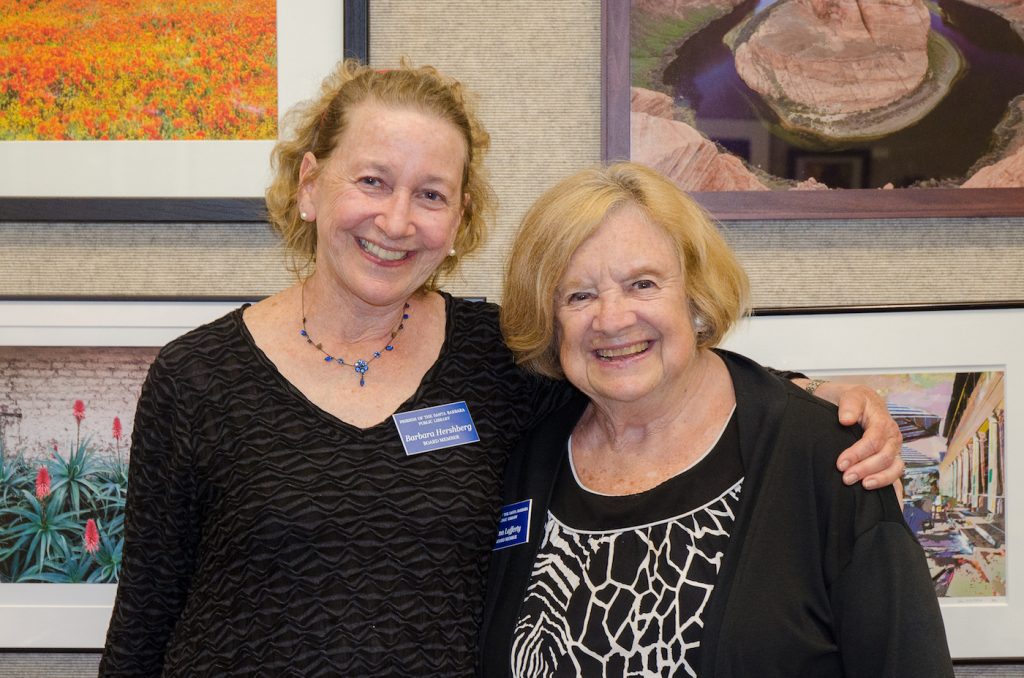 The tour, which raised more than $5,000 for library funds, was hosted by Betsy Green and Barbara Hershberg, who pointed out the various local locations used in Grafton's books, including the Granada, La Cumbre Country Club and Shoreline Park.
Before the tour, a panel of three authors, Susan Miles Gulbransen, Fred Klein, and Melodie Johnson Howe, all of whom had known Grafton, regaled guests with anecdotes in the Faulkner Gallery.
You might also be interested in...