Delightful Debbie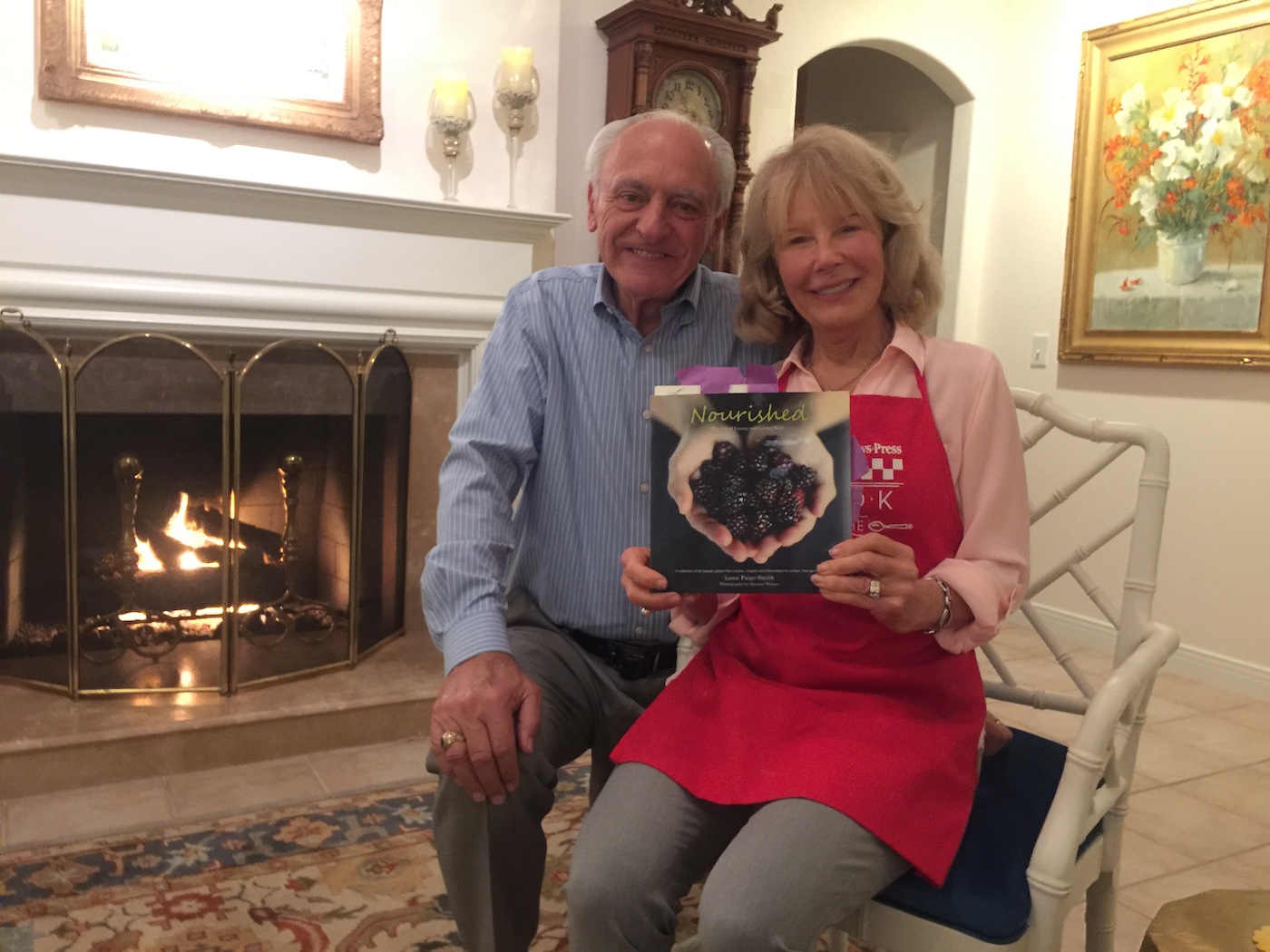 Debbie (Bruce) Saucedo sold her company, Debbie's Delights, some time ago, but she has never left our sunny enclave. She and her husband, Mike Bruce, are big supporters of local non-profits and charities, including especially Fiesta Finale, which takes place on the Sunday at the tail end of Fiesta. Debbie and Mike offered a catered meal for six at their Montecito aerie as a live-auction item at least year's Finale and – prodded by insistently smiling auctioneer Erin Graffy – I was the high bidder. We did finally get together and were served up an especially tasty meal by caterer and cookbook author Luna Paige Smith (along with excellent wine, after-dinner aperitif, and a take-home goodie bag).
We began with assorted hors d'oeuvres and dug right into an organic filet, and salmon with Green Goddess sauce. Then, arugula salad w/orange, pecans and shaved fennel, with grilled asparagus, zucchini, peppers, and a sweet potato and leek risotto. Because Erin is a known chocoholic, we were greeted with a very, extremely dark and chocolaty Chocolate Velvet Pie…
I don't know whether the Bruces will be offering this once again at this year's upcoming Fiesta Finale, but if they do, you should consider making your own bid for what turned out to be a delectable and memorable auction item.
You might also be interested in...