Tab Hunter Confidential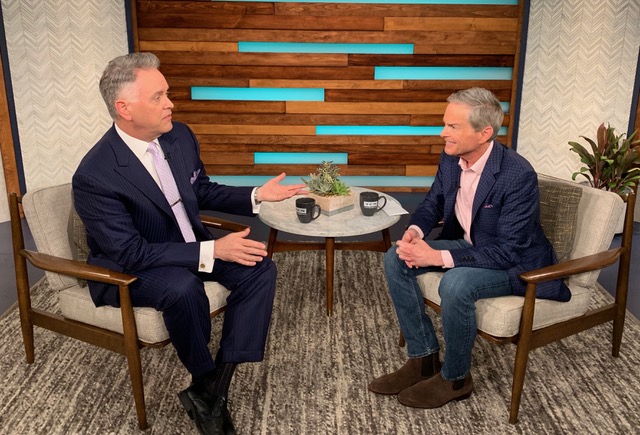 This week marks the first anniversary of the death of Montecito actor Tab Hunter, who left us for more heavenly pastures, aged 86, after making more than 40 films, becoming a '50s and '60s Hollywood heartthrob.
To mark the occasion, Tab's longtime companion of more than 35 years, Allan Glaser, will be premiering a retrospective on the Turner Classic Movie Channel next week (July 11) on what would have been his 88th birthday, including the award-winning documentary Tab Hunter Confidential, followed by feature films including Gunman's Walk with Van Heflin, That Kind of Woman with Sophia Loren, and Battle Cry with Dorothy Malone.
Allan, who will be co-hosting the TV show with Eddie Muller, tells me that Tab's story is also being turned into a Paramount feature film Tab and Tony, about his relationship with Psycho star Anthony Perkins in the '50s, which he talked about in the documentary.
J.J. Abrams is joining Allan in producing the movie, the script of which was being written by Tony and Pulitzer Prize-winning screenwriter Doug Wright – who penned Grey Gardens, Quills, and I Am My Own Wife – when Tab died.
"Until we have a director set no casting decisions have been made, however Andrew Garfield would make a perfect Tony Perkins, but we may have to cast an unknown for Tab as I can't think of any current established Hollywood star who looks like him.
"Tab was also an unknown in his first starring role opposite Linda Darnell in the 1952 movie Island of Desire. It will be ironic to film on the same sound stages at Paramount where both Tab and Tony starred in films, including Tab's The Pleasure of His Company with Debbie Reynolds and That Kind of Woman with Sophia Loren, while Tony's included Psycho with Janet Leigh and The Matchmaker with Shirley Booth.
"We hope to be in production by the end of the year."
You might also be interested in...