Reunited after 50 Years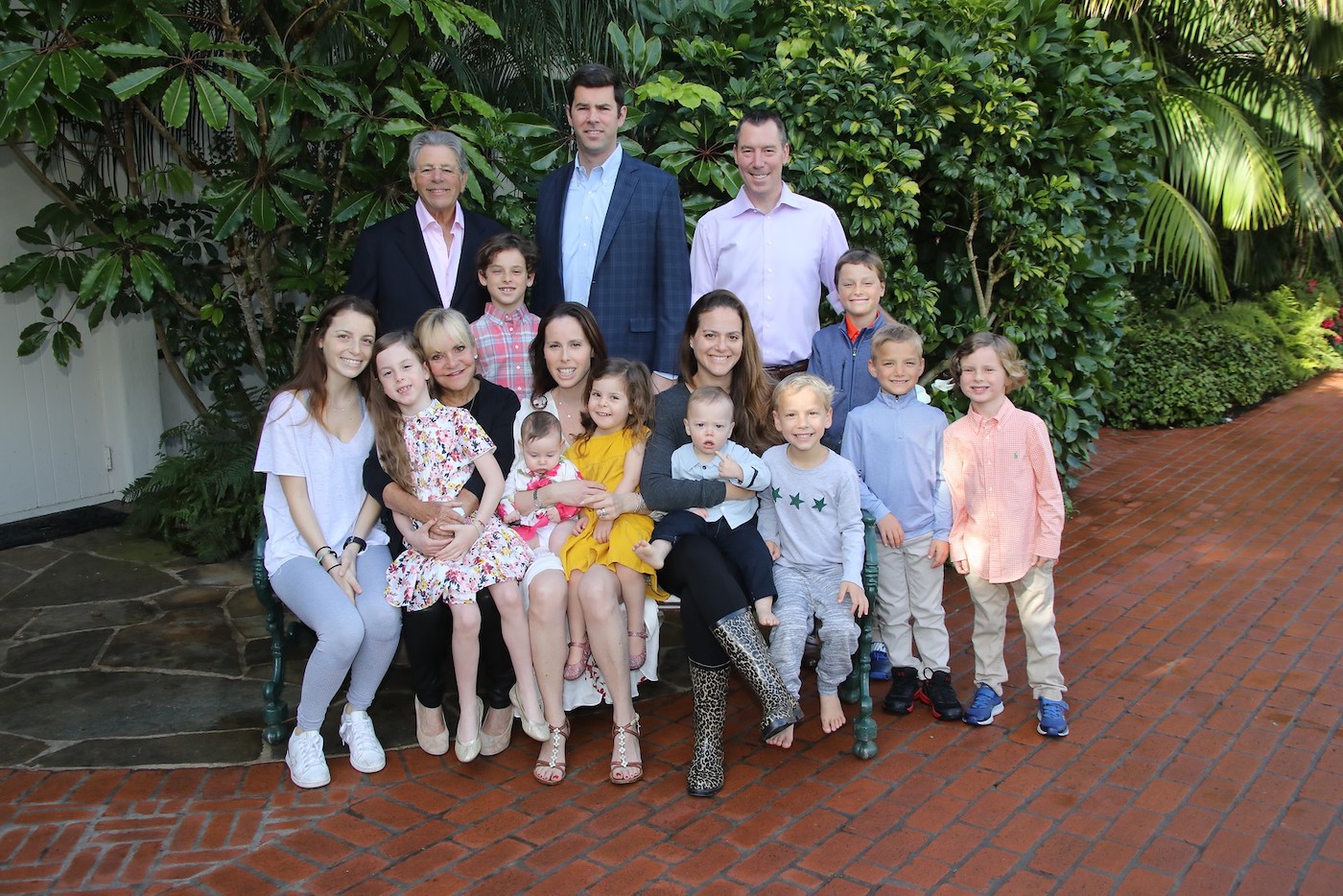 Former Montecito resident Jim Sokolove, who moved with his wife, Stephanie, to Boca Raton, Florida last year, has just attended his 50th reunion at Suffolk University Law School in Boston.
Jim, who was in the class of 1969, founded his firm Sokolove Law in 1979.
The tony twosome used to host the annual Table of Life Foodbank fundraiser on their charming East Valley Road estate.
No Bones About It
Santa Barbara warbler Katy Perry's fiancé, English actor Orlando Bloom, has revealed his beloved dog Sid's skeleton has been mounted at his Los Angeles home so he can say "goodnight" to his late pet.
The Lord of the Rings star, 42, adopted the black Saluki mix in 2004 after rescuing him as a stray in Morocco while filming Kingdom of Heaven.
He revealed the cuddly canine had been suffering from liver disease in an Instagram post in 2015 before confirming Sid's passing the following year.
"He was a great companion and I was very upset when he died," he tells Dogs Monthly. "I had his skeleton mounted so that he always stays with me."
Paws for thought, indeed.
Absence Makes the Heart Grow Fonder
While TV producer husband Brad Falchuk sells his Los Angeles bachelor pad, his Montecito-based actress wife Gwyneth Paltrow has revealed why she still doesn't live with him full time.
The Oscar-winner says it keeps "polarity" in their newly married lives.
The founder of Goop, who wed for the second time in September, admits Falchuk only stays with her four times a week, spending the rest of the time at his Brentwood home.
Speaking to Style magazine, Gwynnie says the couple's friends think their unorthodox set-up "ideal."
"They say we shouldn't change a thing."
You might also be interested in...