Rescue Mission Revamp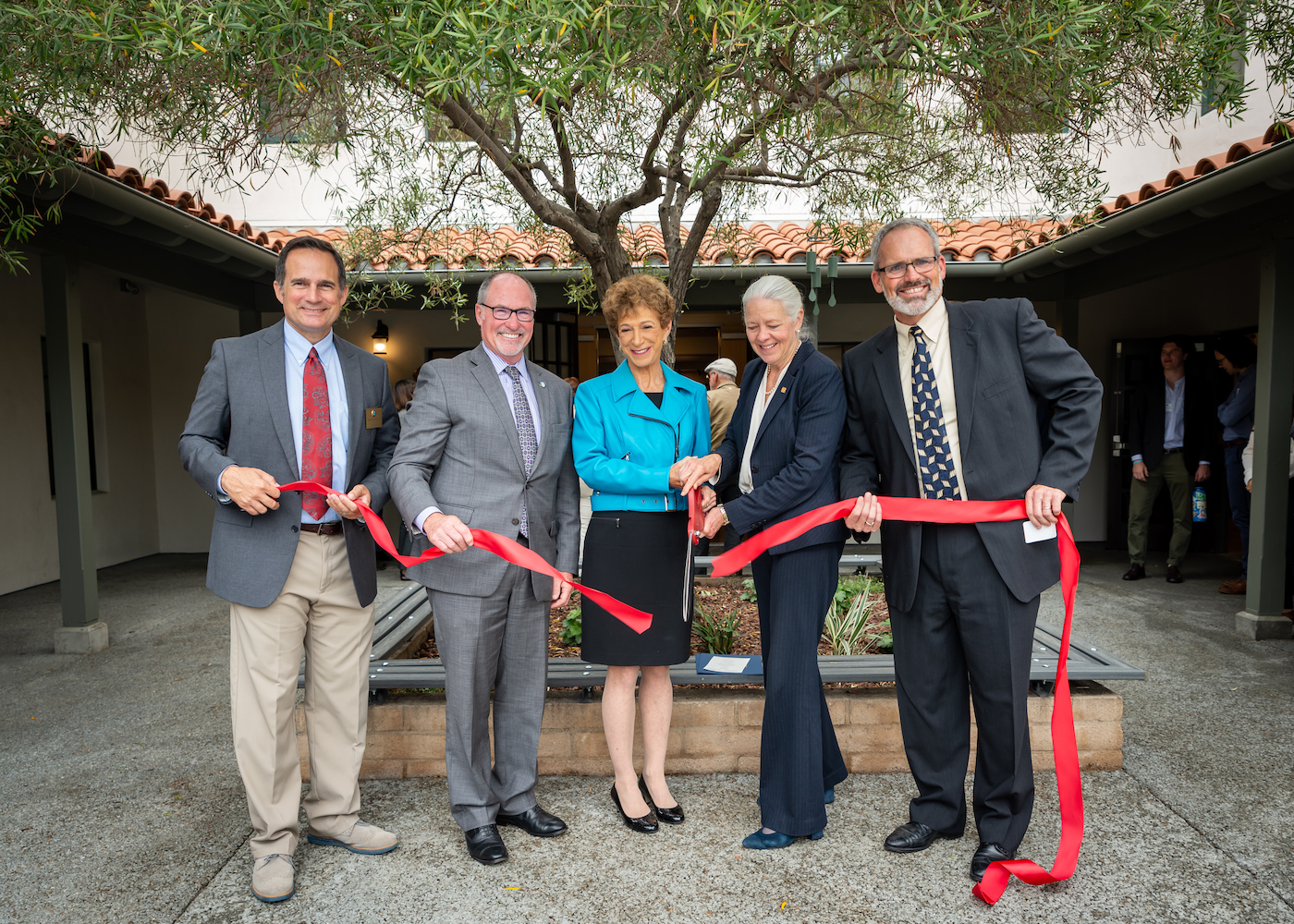 After more than two years and a $12 million budget, the 33-year-old 40,000 sq. ft. Rescue Mission is ready for its closeup.
The extensive project represents five years of planning, permitting, fundraising and rebuilding the facility, which has served more than three million meals and provided 1.6 million stays for the homeless since 1986.
The remodeled facility has nearly doubled the number of homeless women who can be sheltered, improved bathroom facilities, and reinforced structures with extensive structural and seismic upgrades to meet current building codes.
A dedication ceremony at the Yanonali Street property to mark the completion of the major upgrade, followed by a lunch sponsored by Chase Bank, attracted a heavenly host of supporters include Peter and Gerd Jordano, Janet Garufis, Ed Birch, Norris Goss, Penny Jenkins, police chief Lori Luhnow, Peter MacDougall, Wayne Siemens, Tom Sturgess, district attorney Joyce Dudley, Maria Long, Kiah Jordan, Joyce McCullough, Karl Willig, and Rolf Geyling.
Magnificent MAW
Hahn Hall on the Miraflores campus was the place to be this week as the Music Academy of the West launched its action-packed 72nd annual summer festival, with 77 teaching and guest artists, and 140 fellows, chosen from a record-setting 2,000 applicants.
The packed schedule kicked off with the ever entertaining Takacs Quartet of violinists Edward Dusinberre and Harumi Rhodes, violist Geraldine Walther and cellist Andras Fejer, playing works by Haydn, Bartok, and Grieg.
Just 72 hours later a Pianofest, celebrating the 50th anniversary of Jerome Lowenthal at the institution, with all eight solo piano fellows performing, filled the stage.
The week culminated with frequent visitor Larry Rachleff conducting the Academy Festival Orchestra, with Sylvia Qianhui Jiang on piano, with Franck's Symphonic Variations and Beethoven's Eroica Symphony No. 3.
A terrific start to the summer.
You might also be interested in...