Real Estate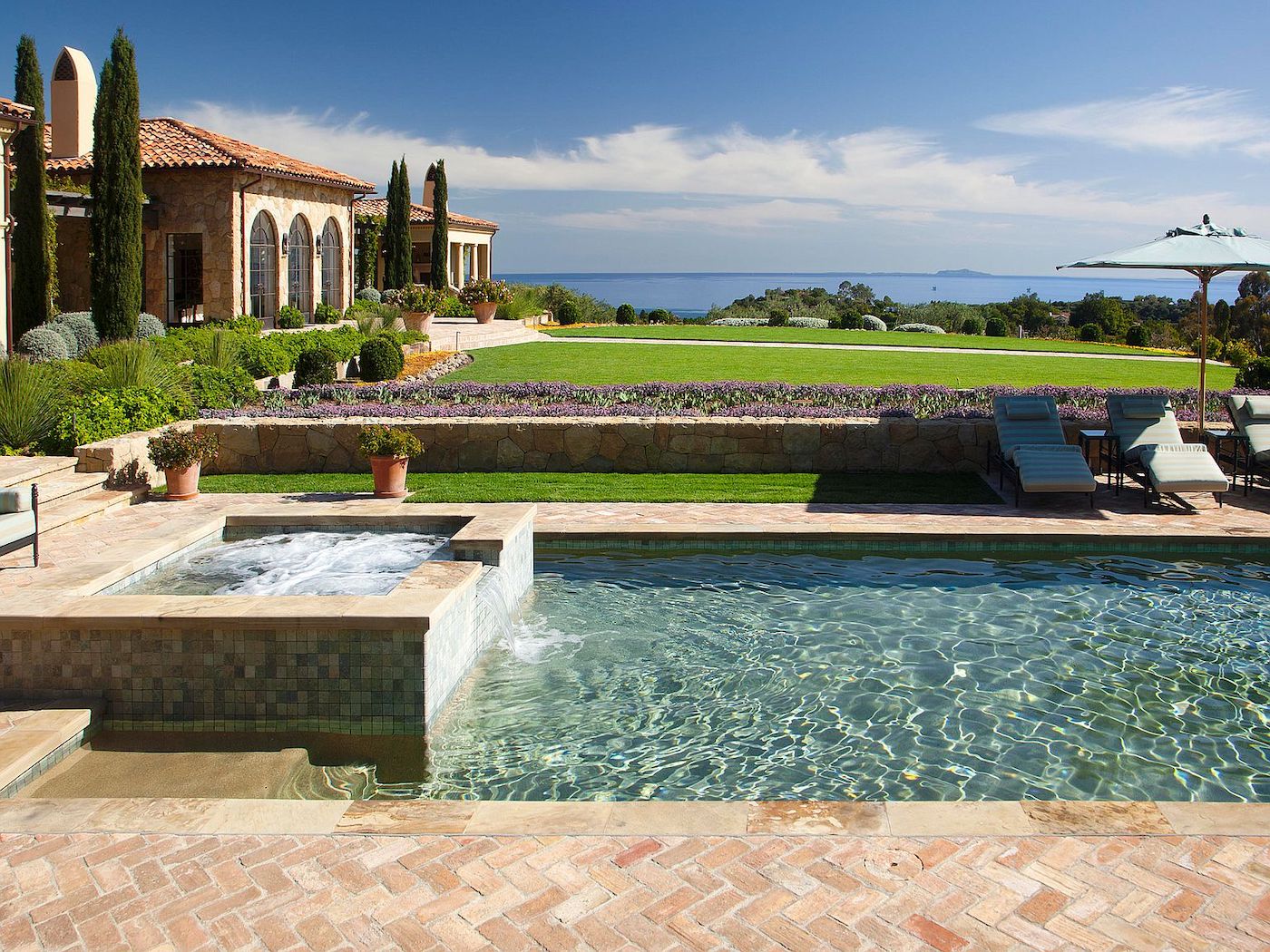 A ten-acre Montecito estate, with seven bedrooms and eight bathrooms, has just come on the market for $17 million.
The 13,932 sq. ft. property is just a tiara's toss or two from the homes of TV talk show titans Oprah Winfrey and Ellen DeGeneres.
The expansive grounds include terraced gardens, a pool, spa with a cabana, colonnaded courtyards and a tennis court.
There's also a pool house and a guesthouse with two bedrooms, two bathrooms, and a movie theater.
Uber agent Suzanne Perkins of Compass has the listing with Hyatt Riaz of Coldwell Banker in Beverly Hills.
Follicle Fumble 
Montecito actor Rob Lowe, after suffering major flak for his comments about Prince William's baldness, says his remarks are actually a reflection of his own insecurity.
Rob, 55, who has been filming Wild Bill, a police drama for Britain's ITV, described the 36-year-old royal's hair loss as "one of the most traumatic experiences of my life."
However, appearing on Good Morning Britain, he said he loved Queen Elizabeth's grandson and only made the remarks because he was narcissistic himself – adding the Duke of Cambridge was a stud.
"He's fully comfortable in his own skin," says Rob. "Then, on the other side of the coin, you have me. I can't even watch a guy go bald without being even more narcissistic and wanting to plug in the Propecia into a drip in my arm."
Sing! Sizzles
The Music Academy of the West's Sing! program, launched eight months ago, is hitting a high note.
The young participants, hailing from ten Santa Barbara County schools, have been given opportunities and access to an immersive educational experience that few arts organizations can boast.
In addition to performances at the SB Choral Festival and CAMA's centennial celebration, Sing! participants concluded the program's inaugural season with two performances at Hahn Hall on the Miraflores campus and the Marjorie Luke Theatre.
The show featured more than a dozen works in five different languages, including Benjamin Britten, Ralph Vaughan Williams, and Eric Whitacre.
In addition to the memorable performances, academy president Scott Reed, board chair Warren Staley, and assistant superintendent Ellen Berger of the SB County education office presented Sing!'s sites – Adams, Canalino and Franklin elementary schools – with three $1,500 gifts supporting music in the schools.
You might also be interested in...