Rad Pad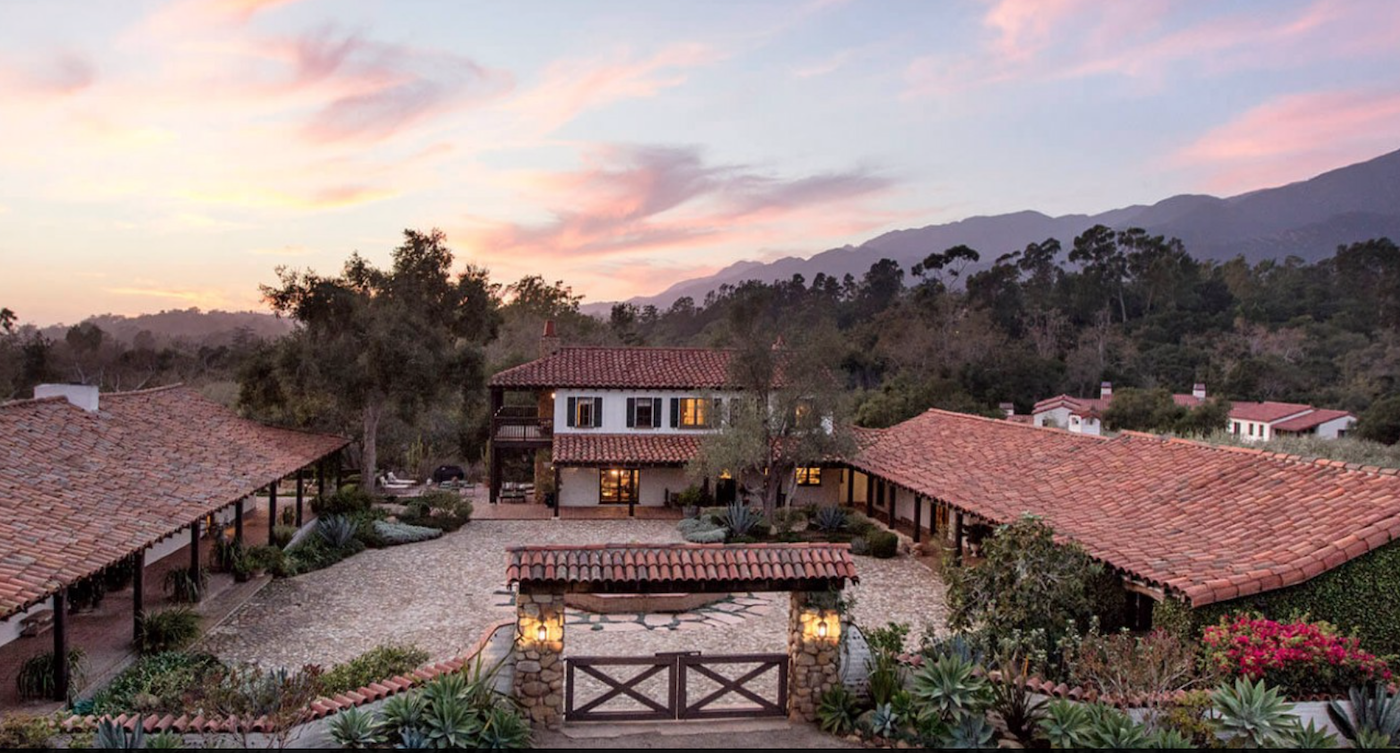 Tech entrepreneur Sean Rad is selling his Montecito home for $12.67 million.
The former Tinder CEO and co-founder purchased the estate for $11 million from TV talk show host Ellen DeGeneres and Portia de Rossi.
Rancho San Leandro boasts two main residences, totaling 6,764 sq. ft.
Built in the 1800s, the main hacienda-style residence has one bedroom, one bathroom, and features a 53-ft. long living and dining space.
Boasting a two-story guest house and three-car garage, the property also features a four-stall horse barn with tack room, a fenced dressage area, paddocks, and cultivated gardens.
Double Bubble 
The Little Free Library movement, with 75,000 registered locations in 88 different countries, including at least 50 in the greater Santa Barbara area, has a new outpost in town.
This free book locale is in the House of Laundry on north Milpas Street and, no pun intended, has a unique spin trying to get books into the hands of young children.
"Bringing books directly to children and families where they already are – doing their laundry – and making it as easy as possible for busy working parents and caregivers to read aloud to their children is a goal that really resonated with our book club," says member Michelle Bednash, who painted and refurbished an old bookshelf she found at a thrift store.
A great idea.
Costume Auction 
Aussie songbird Olivia Newton-John is auctioning off more than 200 of her costumes from films like Grease and Xanadu.
The 70-year-old singer, who put her 12-acre Santa Ynez Valley ranch on the market for $4.5 million last month, is also including her iconic Bad Sandy greaser ensemble she wore in the hit '50s high school musical.
Olivia, who has had a reoccurrence of breast cancer, was 29 when she played 17-year-old Sandy Olson and went on to win a Golden Globe nod as well as have two hit singles, "Hopelessly Devoted To You" and "Summer Nights" in the Billboard Top Five.
She famously had to be sewn into the high waisted pants she wore to sing "You're The One That I Want" and "We Go Together" alongside John Travolta.
Both the jacket and pants are expected to bring between $100,000 and $200,000 when they go under the gavel at Julien's Auctions in Beverly Hills.
You might also be interested in...