New Fire Chief Sworn In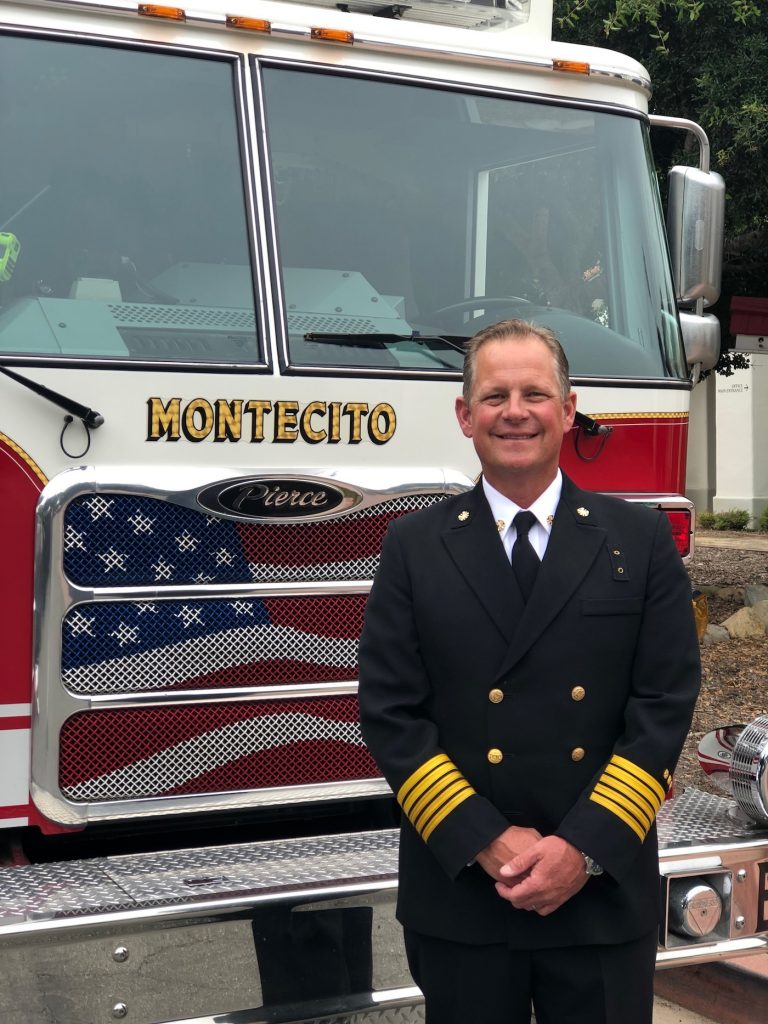 At a board meeting on Monday, June 24, the Montecito Fire Protection District Board of Directors appointed Division Chief of Operations Kevin Taylor as the next Fire Chief of the Montecito Fire Department. "I appreciate the faith and confidence the Board has placed in me to lead this fantastic organization," Chief Taylor said to a room packed with his family and fellow firefighters after being sworn in by Board President Sylvia Easton. 
Taylor began his career in 1987 with Cal Fire in San Luis Obispo County. He was hired on with the Paso Robles Fire Department in 1991, where he progressed through the ranks to Battalion Chief in 2003. In February 2015, the Montecito Fire Department hired Taylor as the Division Chief of Operations, and in the last four years he has been deeply engaged in the community, offering his expertise as a founding member of the Santa Barbara County Type 3 Incident Management Team and serving as one of three Incident Commanders. Chief Taylor was one of the Unified Commanders of the 1/9 debris flow event, and remains engaged in the recovery process. Chief Taylor has a Bachelor's Degree in Fire Administration and a Master's Degree in Emergency Management.
"Chief Taylor is already highly respected in the Montecito community as well as the greater Santa Barbara County for his leadership roles. We congratulate him and look forward to working with him as the new Fire Chief," said President Easton, who also thanked and congratulated Chief Taylor's wife, Jo, and his son, Jake.
Chief Taylor succeeds Chief Chip Hickman, who has been at the helm for the past seven years and successfully led the organization through the two largest disasters the community of Montecito has ever experienced. After 29 years with the Montecito Fire Department, Chief Hickman will officially retire on July 5, 2019. Chief Hickman was honored at a retirement party hosted by volunteer group MERRAG earlier this month, and told us his plans for retirement include spending time with his family and enjoying the outdoors. MERRAG volunteers gifted Hickman a large fishing gaff to commemorate his retirement.
 "The Board bids farewell to Chief Hickman and we wish him the best," President Easton said. "We thank him for his long, dedicated, and distinguished service to the Montecito community."
You might also be interested in...