Grand Opening
The Santa Barbara International Film Festival (SBIFF) has expanded to include a 3,600 sq. ft. space at 1313 State Street to be called the Barbakow Family Center for Film Studies or just the Education Center. A place to create and learn thanks to Jeff and Margo Barbakow's generous support.
As executive director Roger Durling showed me around, I saw several classrooms, a screening room, community meeting space, movie library, and an editing suite for filmmakers. Each of the rooms was decorated with a fabulous mural based on a movie done by Ingrid Luna.
As a crowd gathered, Mayor Cathy Murillo cut the ribbon to officially open the center. Additional support came from Nora and Michael Hurley, the Manitou Fund, an anonymous donor, the Hutton Parker Foundation, and the Johnson Ohana Foundation.
As Roger said, "The Center will be home for many programs including the 10-10-10 program that pairs high school and college students with industry professionals who mentor the students over five months on screenwriting and filmmaking, new film analysis seminars, new film discussion groups, and more to come." SBIFF already reaches over 14,000 people each year with programs for at risk and underserved youth, low-income families, patients recuperating from cancer, and transit-dependent senior citizens.
To donate, contact SBIFF at 805.963.0023. To learn more about the new Education Center call the same number and ext. 809. See you at the movies!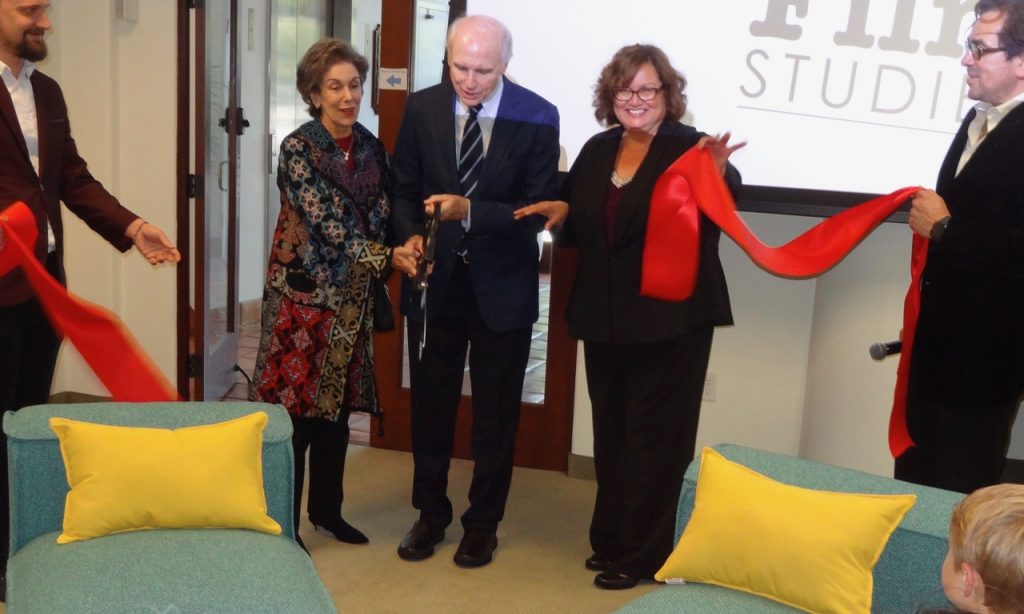 You might also be interested in...