Moody Sisters' Cottages Go Modern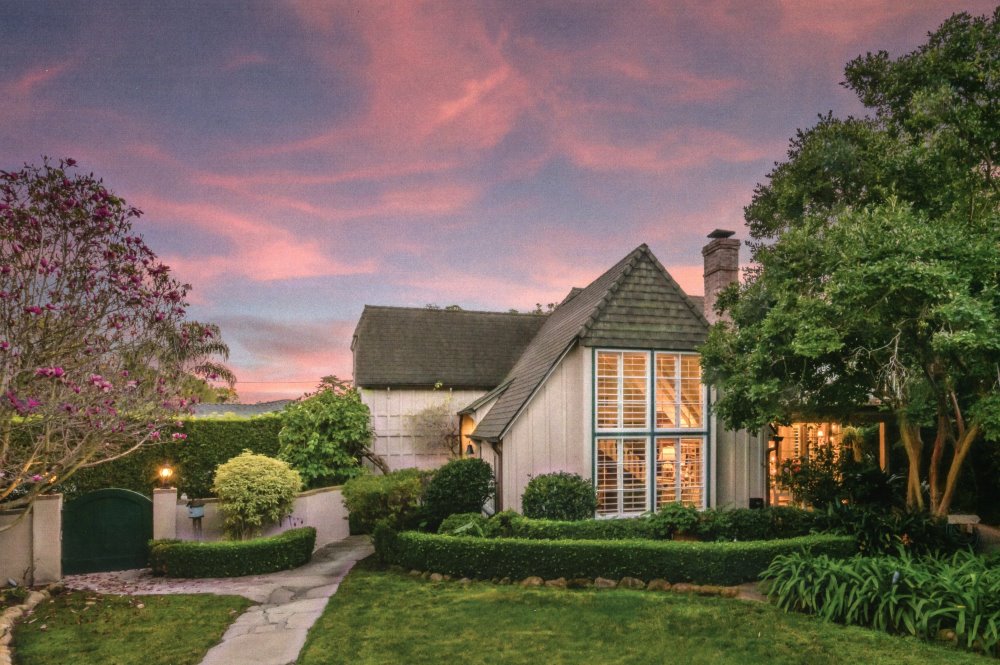 Once upon a time there were four spinster sisters who built storybook cottages in a town better known for its mansions reflecting California's Spanish heritage. This fairy tale is the story of the four Moody sisters who in the 1930s and 1940s, long before women were recognized in the fields of architecture, interior design, or finance, created more than three dozen pixie houses in Santa Barbara and Montecito. There are only sixteen left.
Another chapter is being written to this sister tale as many of the Moody cottages have been and are being modernized to conform to contemporary tastes and owners' needs. Before the real estate downturn in 2008, the cottages could fetch an added 20% in sale price just for their quirky charm. Now, recent sales reflect a market that prefers move-in condition from already remodeled, avoiding what is often a complicated permit process, involving disapproving neighbors and multiple hearings before the Planning Commission and Historical Society.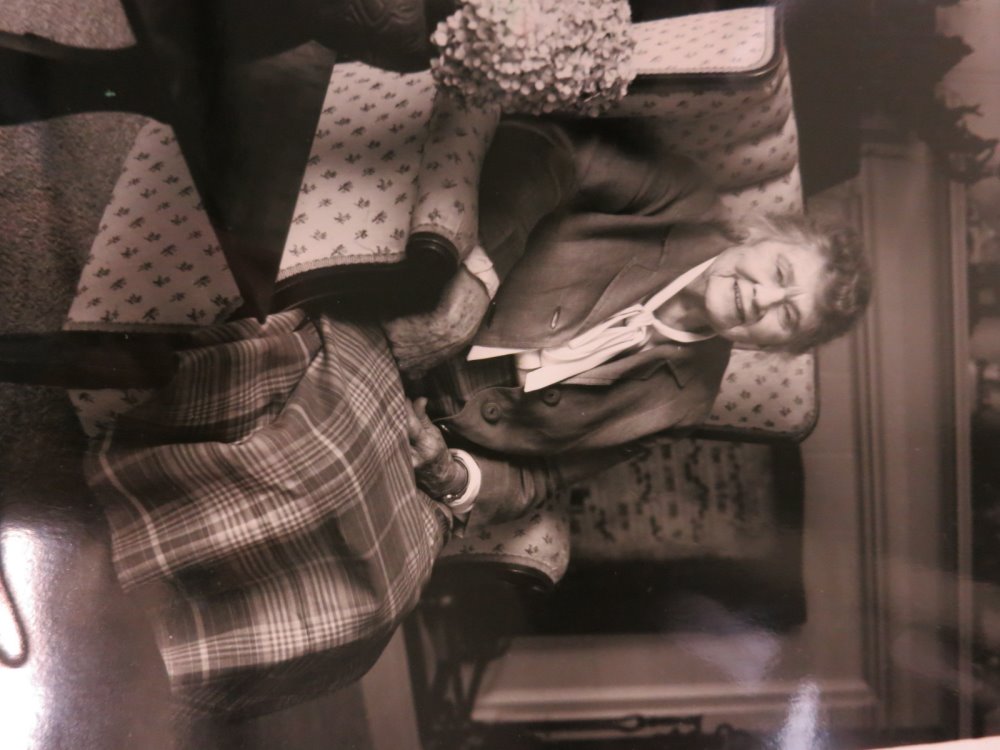 The sisters, Brenda, Wilma, Harriet, and Mildred, were first noticed for their varied, mostly self-trained talents in 1930 when they opened an English tea house on Coast Village Road (it's still there), modeled after the fanciful English cottage illustrations in the Grimm fairy tale books of their youth. Irregular patterned shakes mimicking thatch on a sharply peaked roof, windows made of tiny, leaded glass panes, wood floors, exposed rafters and beams and lots of nooks and crannies filled with antiques and tchotchkes of the day. Shelves filled with books on either side of a brick fireplace also contributed to the cozy structure. The tea room became celebrated far and wide for the home-made crumpets, muffins, cinnamon toast served with Devonshire Cream, homemade jam and English tea or coffee, lace napkins and, in winter, before a roaring fire: all for fifty cents. Celebrities like Charlie Chaplin, who often stayed at the nearby Montecito Inn, was a regular.
Though none of the sisters had much formal training in their diverse early careers, they had taste, talent and gumption. Harriet, an un-licensed engineer with the city of Santa Barbara office, having become adept in drafting was the architect. Mildred, who had worked in an artist's studio in L.A. and developed a talent for interior design, was the interior designer. Both Brenda and Wilma had jobs in banking, so they were the financial advisors.
When the 1929 depression hit the Santa Barbara area, the sisters decided to close the tearoom and follow-up on the queries from people wanting a cottage just like the tearoom. With many Montecito estates being torn down as their owners lost their fortunes, the sisters attended the liquidation sales, buying up windows, odd beams, unusual doors, parquet and wide pine floors… "anything we could scrounge," Mildred, the last of the sisters, said in an interview when she was 92. She died in 1996.
At first, Mildred's fanciful designs put off contractors who found them "structurally" incorrect. But D.H. McQuiddy, the general contractor of the tearoom, finally came on board, doing whatever Mildred wanted. Eventually, more than 36 Moody houses, all named after English flowers, would be built over two decades, with clusters of cottages on Periwinkle Lane and Rosemary Lane. Each tiny (built for one or two people) cottage was unique, except for the glass jars filled with pins and needles that were imbedded into the hearths, and a pixie placed in the rafters to ward off mischievous fairies and bring good luck, following a British tradition.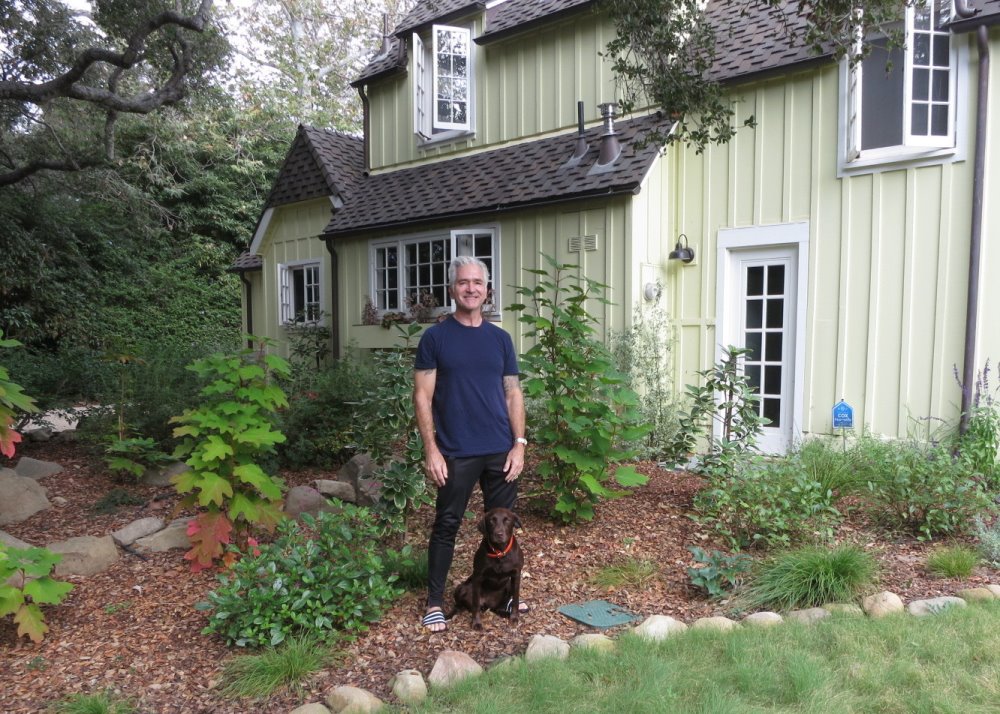 In Spring 2017, when retired Los Angeles English teacher Ranney Draper began looking for a weekend property, he focused on the Spanish revival homes on the market. "I did not know the history of the sisters," he says, outside the fully and recently remodeled yellow and white trimmed Moody house on Periwinkle Lane he paid $2 million for last May. "I was looking for a historic home with character. When the realtor showed me the house and I researched the Moody sisters' story, it added to the soul of the house, that it was designed and built by these pioneering women when that was not common. The size was perfect, the price was at the very top of my budget and the trees… the mature oaks on the property are my favorite aspects of the house as well as the scale of the rooms. I could tell it was a thoughtful and comprehensive renovation. I haven't had to do a thing."
The fact that Draper's neighbor, McQuiddy's daughter, Maureen Mason's property was caught in the mud slide on January 9, leaving two and a half feet of mud and debris around the house, didn't deter him from buying the house. "I was born in California and although future debris flow does worry me, we deal with threats of fire and earthquakes and droughts all year long."
When McQuiddy's house burned to the ground from a lit cigarette in 1984, taking the life of his wife, he built a much larger more modern house to suit a growing family. Mason sometimes wishes she had a smaller, Moody cottage, now that she's elderly.
On the other side of Montecito, on Rosemary Lane, where there are six Moody cottages, Minerva Nagel talks about how her three-bedroom, three-bathroom home spoke to her and her husband Winston. "We saw the pool and the gorgeous perennial gardens and there was room in the back to install an elevator for Winston, who had polio as a child."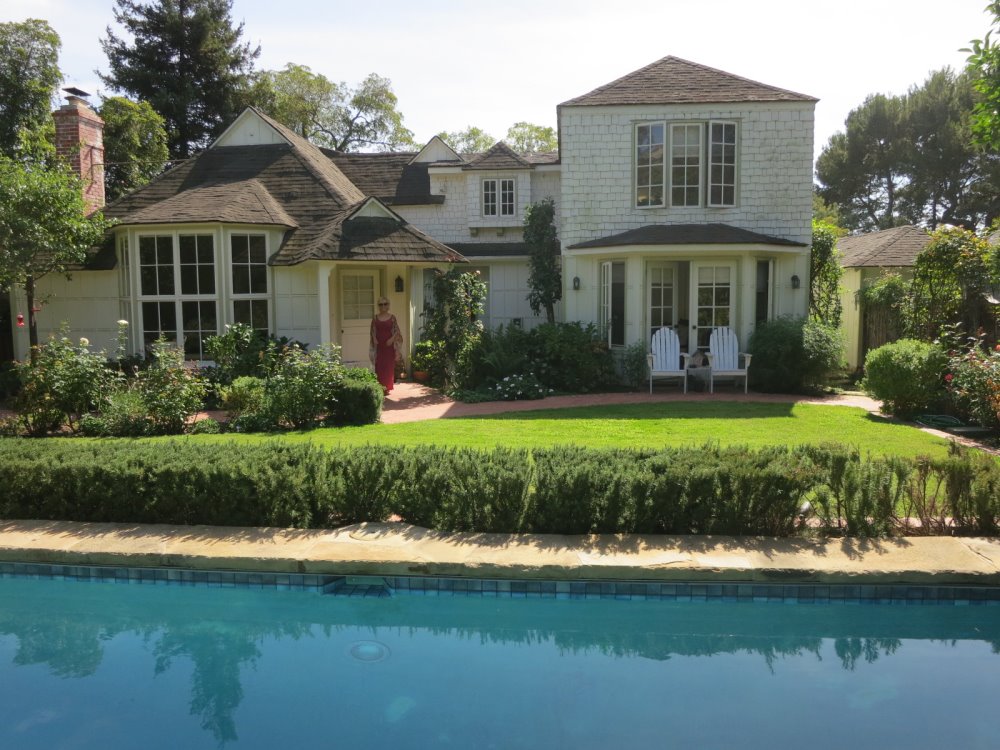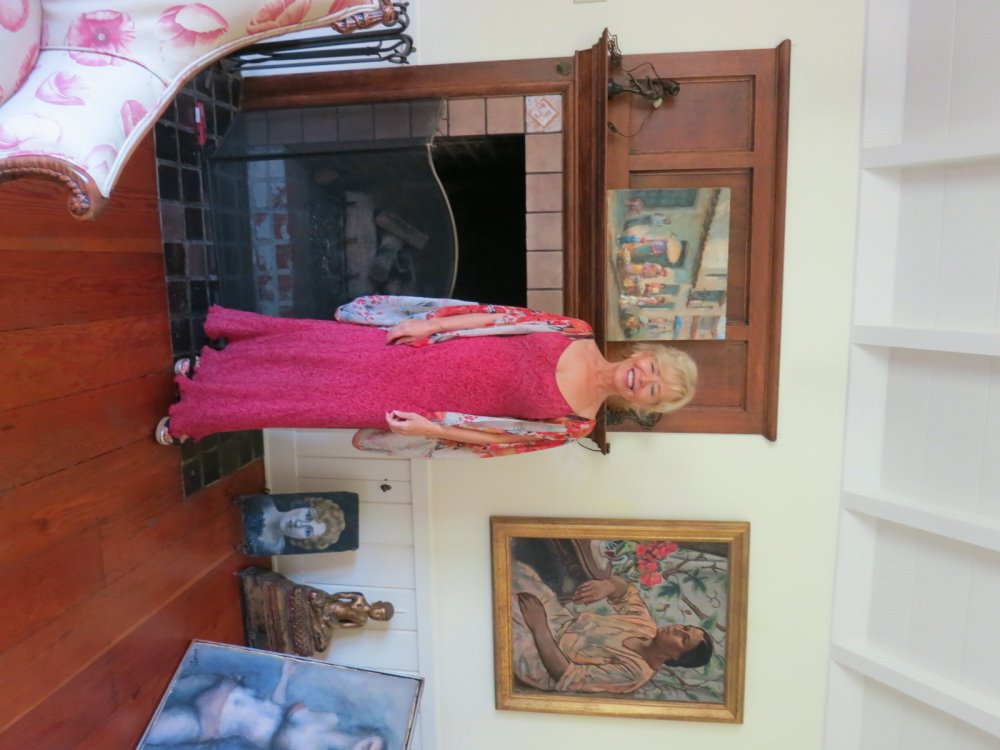 The cottage has gone through several renovations since it was built in 1946, including a new wing the size of the original two-bedroom structure. It now has three bedrooms and three baths and 2,403 sq ft of space. It is the only Moody cottage with a pool.
Next door is the "Hollyhock Cottage" that underwent an eco-friendly remodel five years ago and sold for $1,650,000 to retired doctor and designer, Kurt Harris, from Wisconsin. Harris recently got permission from the Planning Commission to add a bedroom and bath over the garage, turn the garage into another room, build a separate two-car garage and a small artist's studio while staying true to the Moody character. It took two years and three hearings.
Christine Hoehner lives at #1 Rosemary Lane and bought her 1200 sq ft cottage in 2006 for $1,200,000. She added some flooring to match the old from a previous add-on and was intending to lighten a dark wood wall in the dining room and replace the kitchen appliances with copies of old ones she has found on the Internet. Hoehner put the 1940 cottage on the market in early April and immediately got two offers, over the asking price of $1,300,000. She says that Harris finally getting permission to do his extensive remodeling wasn't a factor in selling her cottage. She does believe, however, that "Rosemary Lane is the holdout to preserve the historical significance of Moody cottages."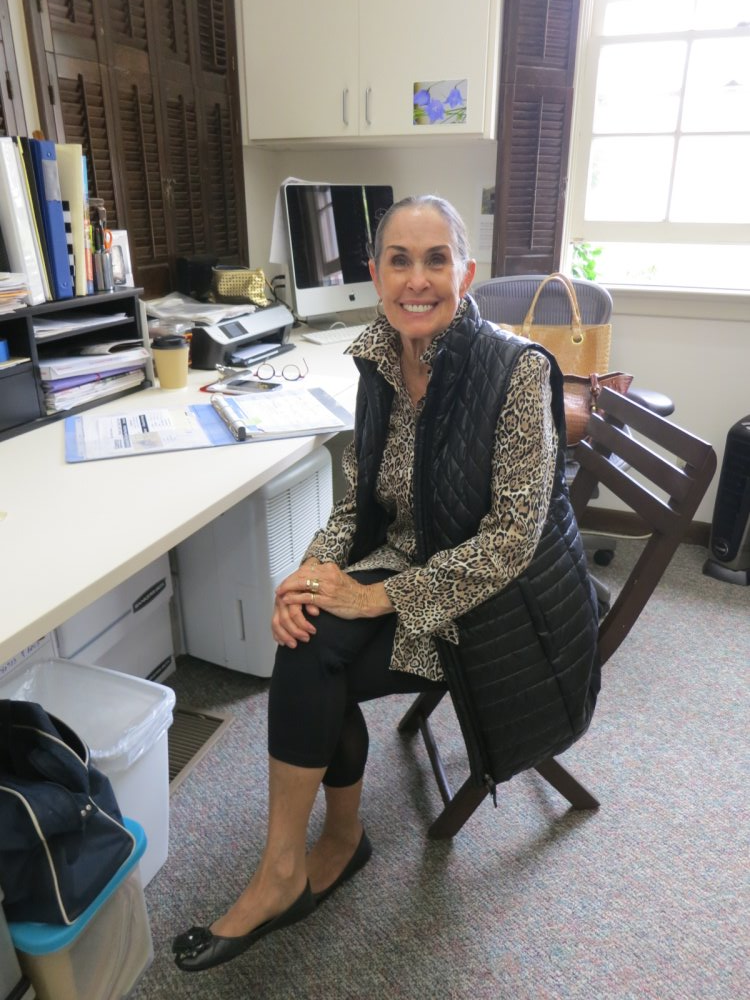 Hoehner had been joined by two other owners of small cottages on Rosemary Lane in objecting to owners remodeling the cottages' exteriors. The Historic Planning Committee only restricts changing Moody cottages' exteriors. Owners may do what they want to interiors without getting permits.
Maureen Mason says there aren't any Moody fences and gates per se and wonders why Rosemary Lane doesn't form an association like Periwinkle Lane owners have to preserve the charm and quirkiness of the sisters' designs in a neighborly way.
Nancy Hassett paid the asking price of $2,100,00 for #5 Rosemary in 2017 and has spent two years and thousands of dollars in attorney fees to make her cottage suitable for her lifestyle. In the end, she only had to change a gate that a neighbor objected to. She fell in love with the cottage the minute she saw it. Hassett has another house in Colorado and knew nothing about the Moody cottages before she started looking for a second home in Santa Barbara. The previous owners had lived in the cottage 40 years, gradually updating bathrooms and the kitchen. Hassett has lightened more rooms and has turned the garage into a bedroom, keeping the charming garage door. Garages are often the first thing that owners remodel as they are too small to fit present-day cars.
Brook Ashley, a real estate broker in Montecito, says," People with the whimsy gene will still buy Moody cottages. There's an element of magic in what the Moody sisters did. People fall in love with them and will treasure them, as long as the owners and buyers are able to keep that special magic."
You might also be interested in...