Japanese Garden Complete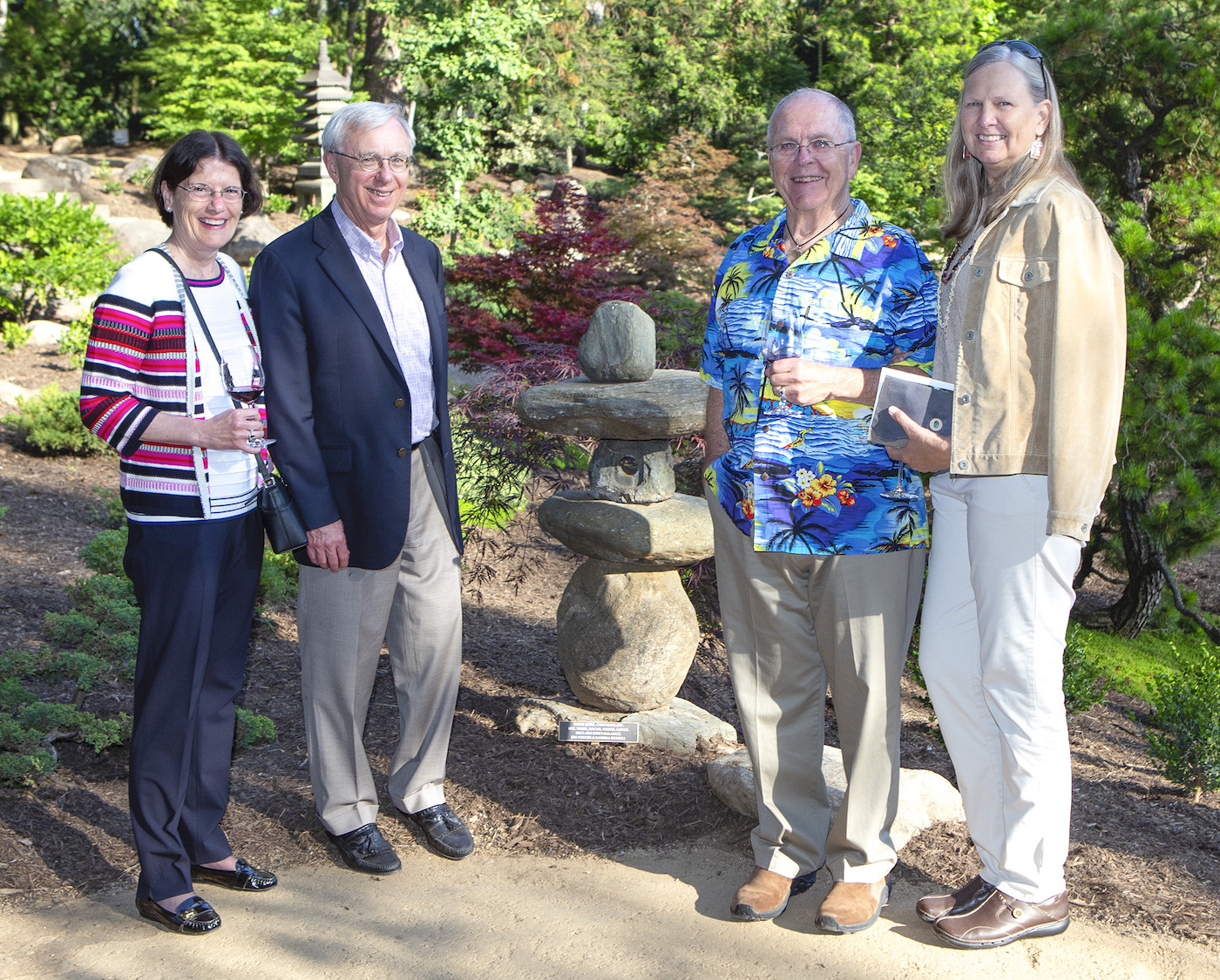 Lotusland, the late opera singer Ganna Walska's 37-acre botanical paradise, has just completed the biggest project in its history with the $6 million two and a half year renovation of the one and a half acre Japanese Garden.
The massive project, designed in conjunction with Lotusland CEO Gwen Stauffer, Derrik Eichelberger of Arcadia Studio, and Paul Comstock of Comstock Landscape Architecture, with 60 to 80 people working daily, improved the pond's aesthetic and replaced or renovated features added after Walska's death.
It includes new features that she and her co-designer Frank Fujii had planned, but did not complete, such as the lotus viewing deck.
As a tribute to the resiliency of the community and the healing power of Japanese gardens, the boulder "benches" are Santa Barbara sandstone collected from the January 2018 Montecito debris flow.
In keeping with the oriental theme, Gwen cut the ribbon, with board president Daniel Bifano, and former trustee Bill Daugherty, with a Samurai sword.
Bob Nyosui Sedivy played a shakuhadi, a Japanese flute, with Ed Rockett and Loren Grean adding accompaniment, while Kyoko Kasai hosted a tea ceremony demonstration with Hiroko Tanimoto and Keiko Yamamoto.
Among the 145 guests having a yen for nature were Anne Towbes, Hiroko Benko, Robert and Christine Emmons, Caroline Thompson, George Leis, Mercedes Millington, Thomas Rollerson, Michael and Carole MacElhenny, Peter Schuyler, and Patricia Broome.
You might also be interested in...