Feria Andalusia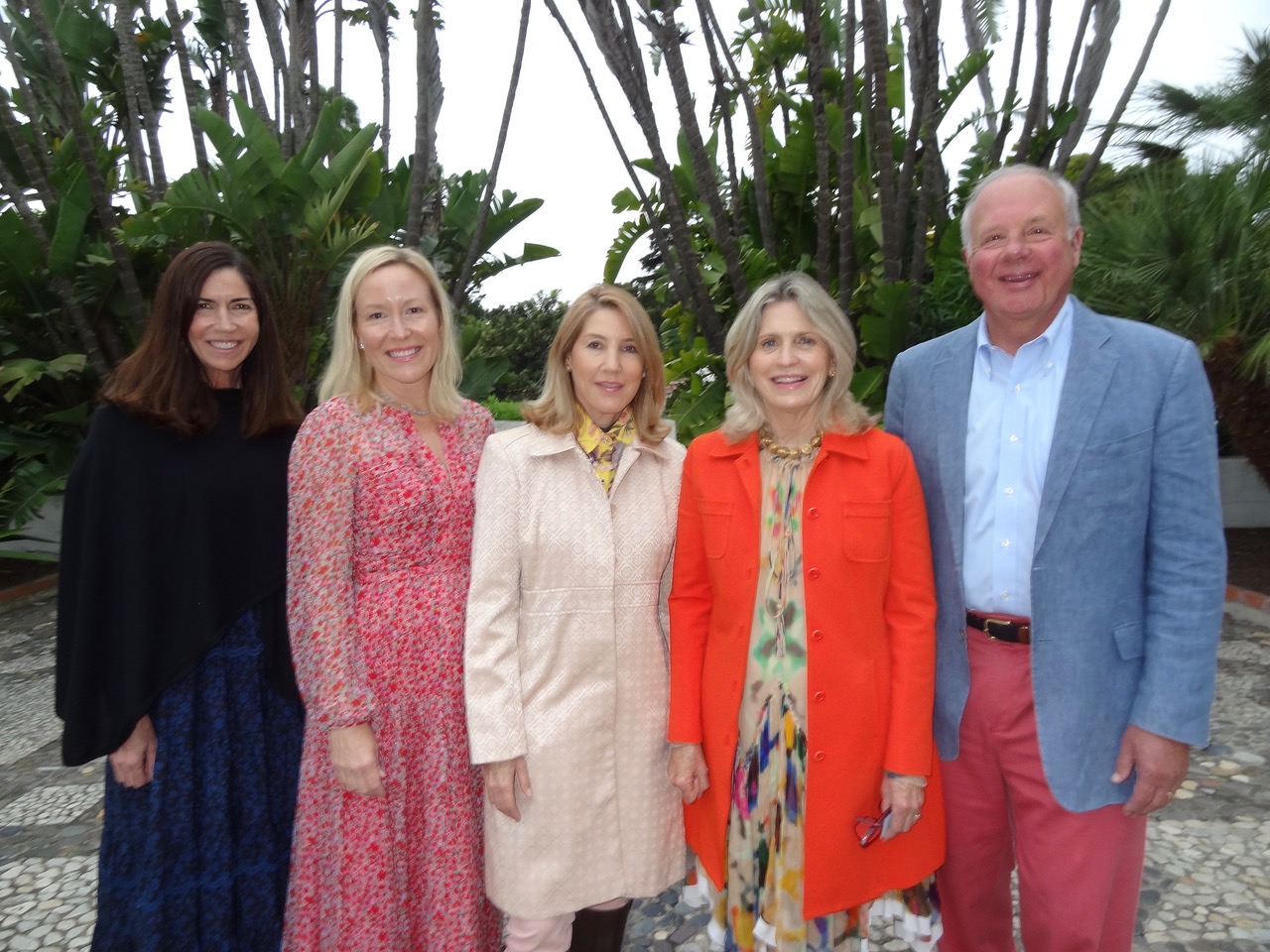 After seven years of living in Spain and going to many ferias, this one was a little different – no horses but lots of art. The board of trustees at Casa del Herrero held an Art Show and Garden Fair at the Casa. This year's event was a celebration of creativity and preservation of the estate, which was built in the 1920s. The eleven acres complete with house and gardens is open to the public. The house is also filled with all the original furnishings from the George and Carrie Steedman family who created the home and lived there. George Washington Smith was the architect.
I've been a docent there for almost 20 years and it's still a treat to be able to come to an event like the art show or the Christmas gala. It doesn't feel like a museum but an actual home inviting you in. This day we entered the front of the house and through the foyer to the loggia and back gardens. The tables looked stunning with orange and hot pink cloths centered with large vases (that were Mrs. Steedman's) of jewel-toned calendulas. There was a giant paella pan simmering on the lawn along with lamb chops and filet sizzling on the barbecue. Canapés were passed and wine was poured.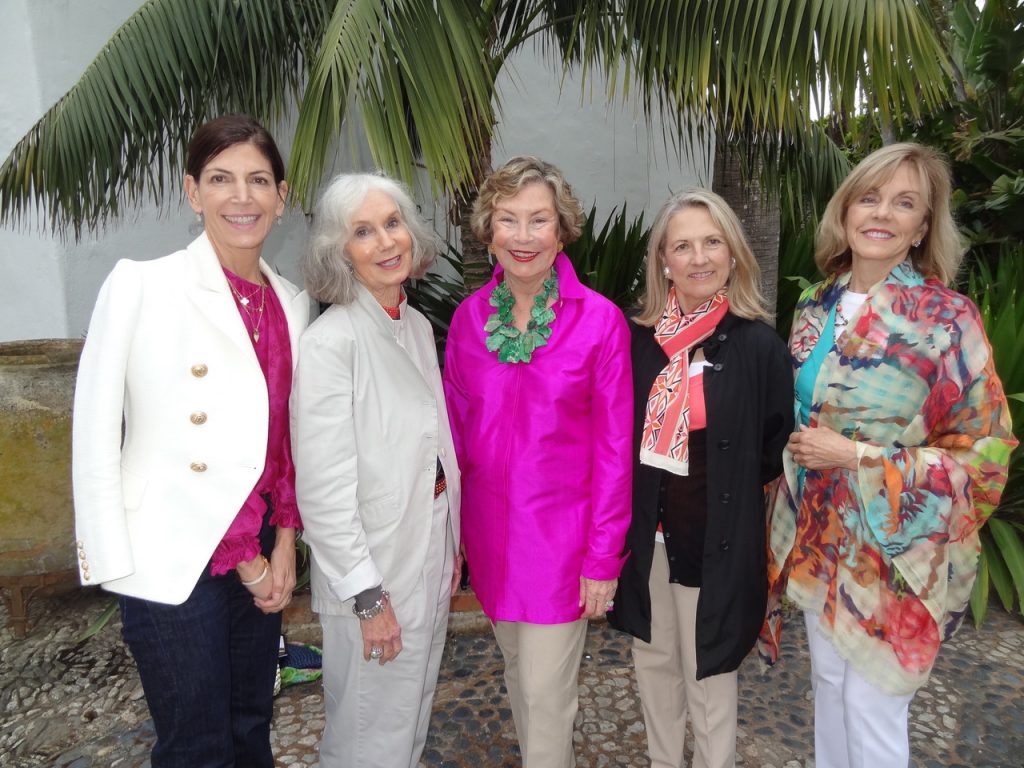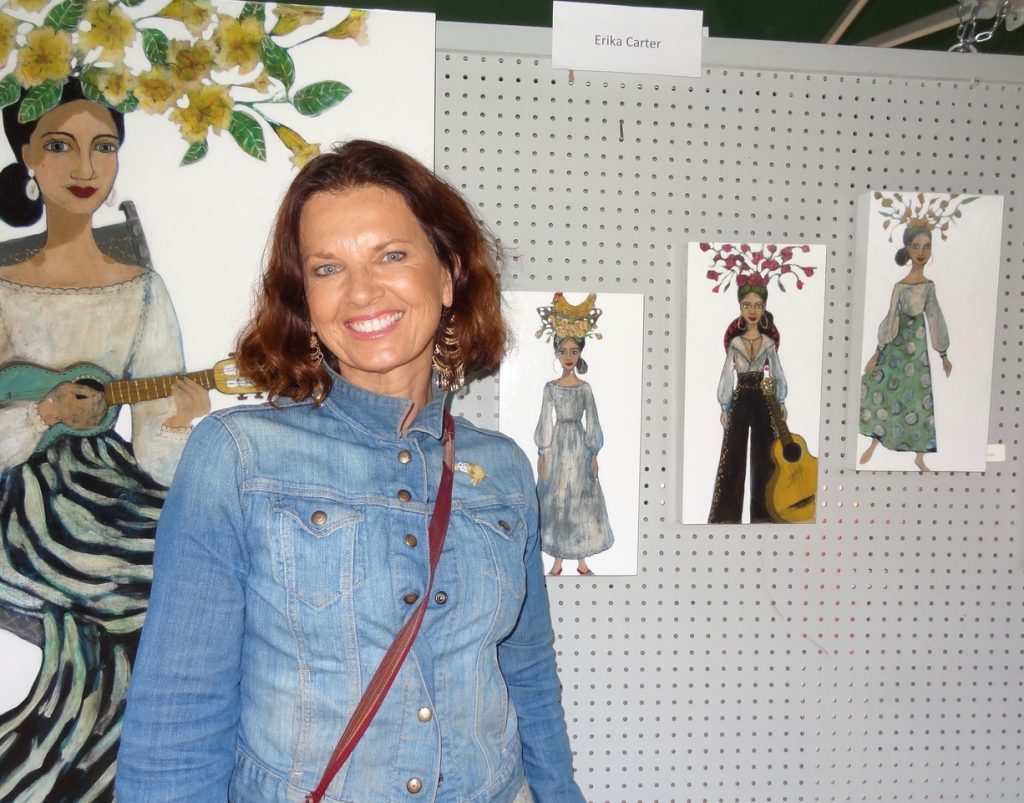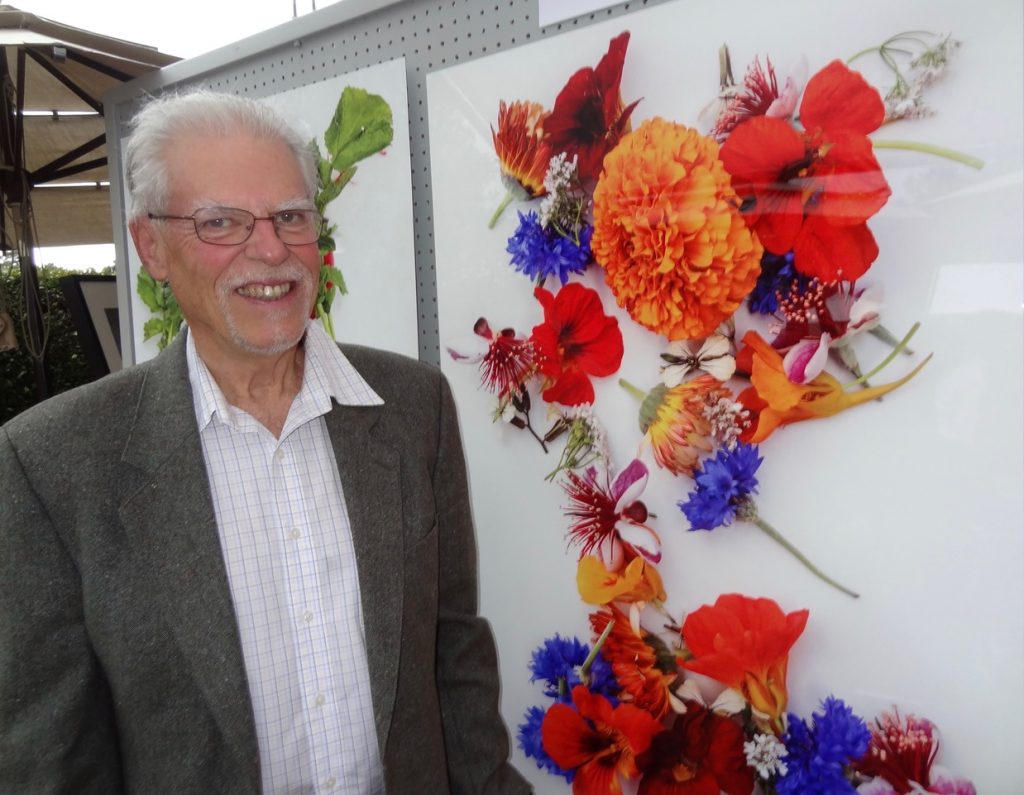 Seventeen artists were exhibited and were present to talk about their works from paintings to mixed media and fine art photography. They were Meredith Brooks Abbott, Liz Brady, Erica Carter, Nancy Davidson, Macduff Everton, Henry L. Fechtman, Rick Garcia, Wyllis Heaton, Lenore Tolegian Hughes, Virginia McCracken, Ann Sanders, Richard Schloss, Frank M. Serrano, Garrett Speirs, Robert Stivers, Thomas Van Stein,and Ralph Waterhouse.
Casaexecutive director Jessica Tade thanked the guests for attending in spite of a few sprinkles and of course the artists who gave so freely of their time and talent. Board president Travis Kranz, who was event co-chair along with Meghan Stoll, thanked the docents who helped out, the many sponsors and especially their committee: Heather Biles, Karen Jones Clark, Emily Jones, Jen Kelly, Mari McAlister, Janet McCann, Carolyn Williams and Cheryl and Peter Ziegler.
Come see this National Historic Landmark by calling 805.565.5653 for a reservation. It's located at 1387 East Valley Road near the upper village and the library.
You might also be interested in...