Irish Historical Society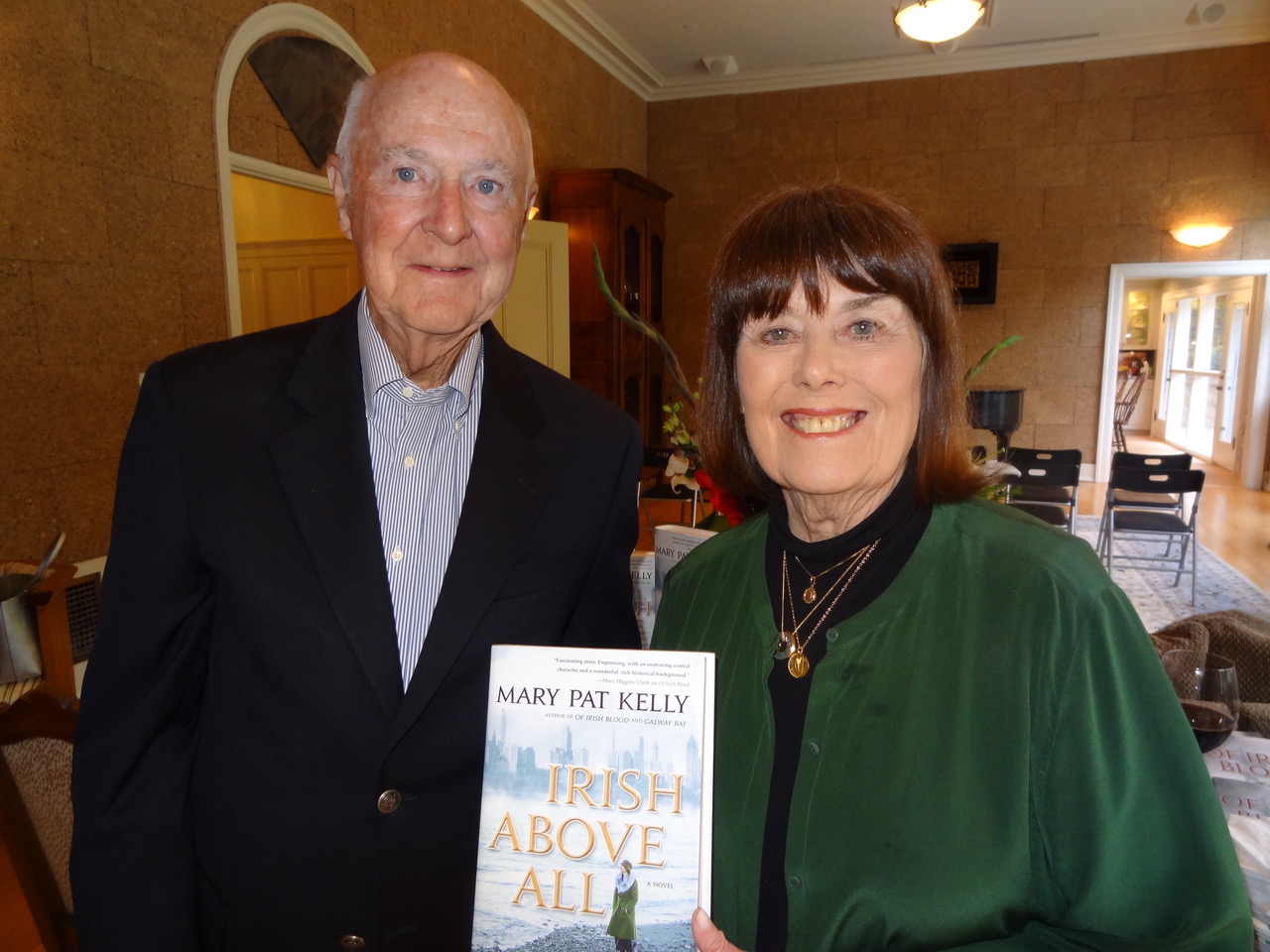 The American Irish Historical Society founded in 1897 is alive and well here in Santa Barbara under the leadership of Frank McGinity. They recently had a lecture and book signing for one Irish lady from New York, at Frank's newly restored McCormick estate in Riven Rock. It's hard to imagine a boulder as big as the proverbial elephant in the middle of your living room to say nothing about several feet of mud.
Thad MacMillan told me he remembers as a boy having the run of the estate. His mom was a secretary for McCormick's psychiatrist and he didn't mind her bringing her son to work.
Speaking to us this evening we had best-selling author Mary Pat Kelly with her trilogy of books: Galway Bay, Of Irish Blood, and Irish Above All. They are historical novels using her family saga for their base. She has deep knowledge of all things Irish. In her life she has been a nun, written about Martin Scorsese, made documentaries and produced short films for Saturday Night Live. She was named by Irish America Magazine as one of the Top-100 Irish Americans and there's more.
As Frank explained, "We're Irish. We tell stories." He wonders why there is not more history written about the brothers Nicholas and Richard Den who were Irish immigrants. There were no streets or bridges or parks named after them. Nicholas landed in Santa Barbara in 1836 – saved the Santa Barbara Mission from being secularized, helped navigate Santa Barbara's painful transition from Mexican control to American authority, amassed an unimaginable fortune during the Gold Rush, chased a notorious bandit Jack Powers out of town and acquired pretty much all the land from Goleta to Gaviota.
For more information about the Irish Society call 805.965.2022. You don't have to be Irish to attend their meetings.
You might also be interested in...