Loopers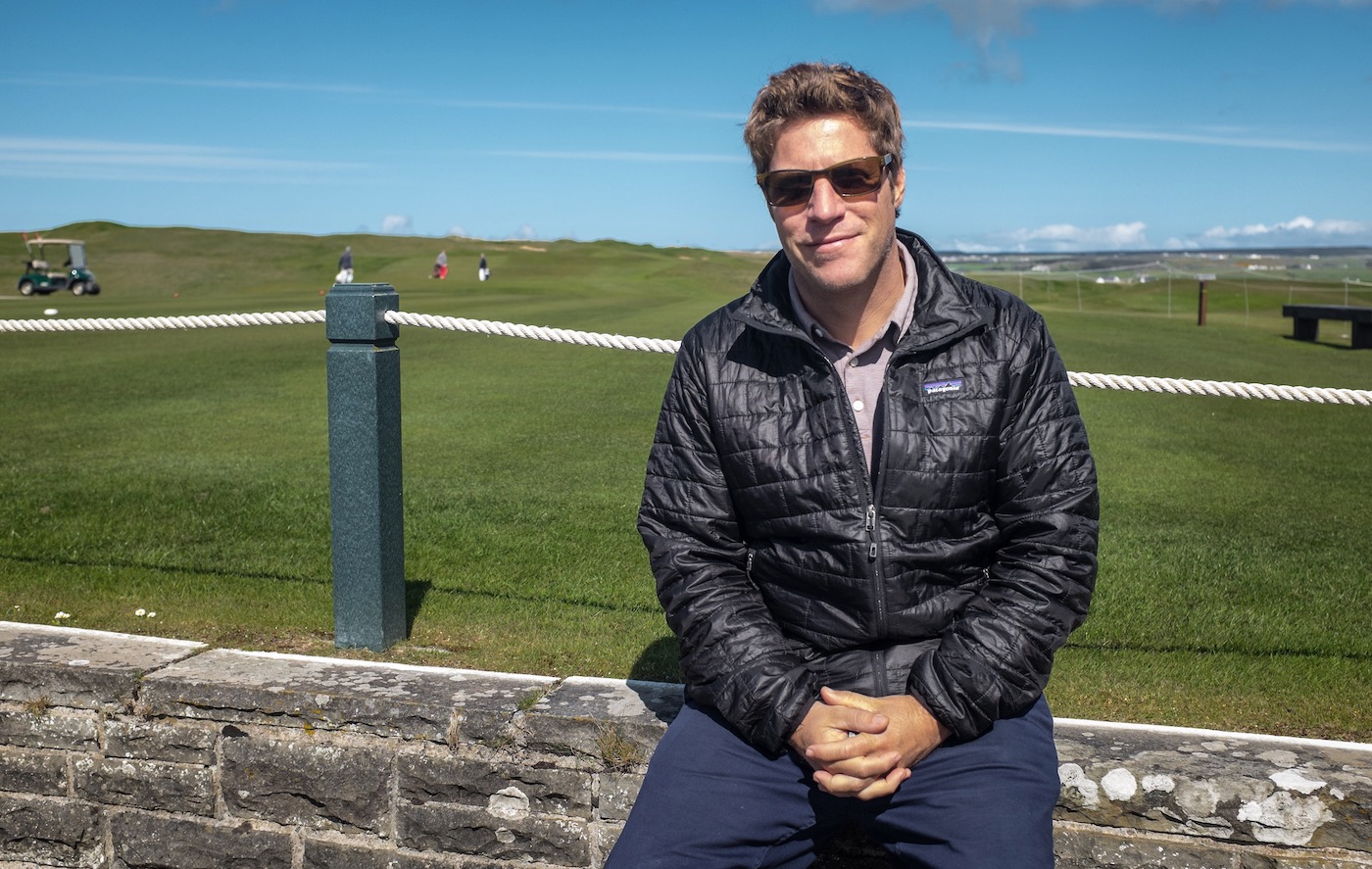 Montecito resident Lawrence Dam's son-in-law Jason Baffa, who lives in Summerland, is the director and director of photography of the film Loopers, which opens Friday, June 7 at the Hitchcock Cinema & Public House on Hitchcock Way in Santa Barbara. The film takes on a subject I kind of know and absolutely love: golf. And, in particular, it's a story about the often unsung heroes of golf, namely caddies, or "loopers." One of the chief narrators in this documentary is Bill Murray and many of the world's top golfers make appearances. I've seen the film and can vouch that if you are a golfer or love a golfer or wish and/or hope to be a golfer, you will enjoy this movie.
Loopers premiered at the SB Film Festival and, according to Lawrence Dam, got great reviews. They had a successful private showing at Valley Club for 120 people, and club president Peter Barker held a private showing at Cypress Point for caddies and local members. Lawrence tells us that Loopers has been picked up by the Golf Channel for a multi-year exclusive on television.
Jason's three prior films are all about surfing, as he is a surfer, and his sister, Krista Coffin, is the mother of Conner and Parker, both international surfing talents.
Hitchcock Cinema & Public House is located at 371 South Hitchcock Way. Call 805-682-6512 for times.
The Landings
Many followers and longtime readers of this paper are aware of how much we honor the young men and boys who gave – in the words of Abraham Lincoln – "the last full measure of devotion" to the cause of liberty on the landing beaches of Normandy. Anyone who has ever walked Omaha or Utah Beach has to have marveled at the short distance between the surf and the array of German machine gun nests facing those brave and doomed soldiers as they stepped off their landing craft into death's grasp. There are very few of those boys left now, but there is still at least one way to honor their memory.
The Channel City Club holds an anniversary luncheon every year at this time and you are invited to join them on Wednesday, June 5 in the Reagan Room at the Hilton Beachfront Resort on Cabrillo Boulevard in Santa Barbara. Presided over by Brooks Firestone, veterans such as former USN Lt. John Blankenship, USAF Col. Philip J. Conran, USMC Brig. General Fred Lopez, and Santa Barbara County Sheriff Bill Brown share stories of those fateful days of June, 1944. If you'd like to join them, please go to: www.channelcityclub.org.
On that note, Michael Cook, who heads up Chapter 750 of the Military Order of the Purple Heart, informs us that one of its members – Sergeant Major Robert Forties, a recipient of five Purple Hearts and who jumped into Normandy on D-Day – passed away recently. His funeral was held at Santa Barbara Cemetery on Friday, May 24
You might also be interested in...