Junior League Welcomes Cortina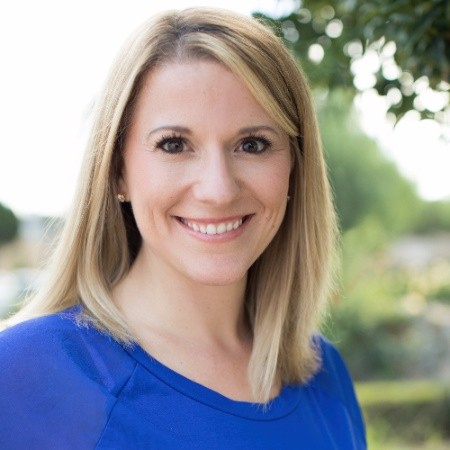 Lindsay Cortina is the new president of The Junior League of Santa Barbara replacing Kielle Horton after a one-year term.
Cortina joined the league six years ago and has served in numerous leadership roles.
She is also director of organizational initiatives at Sansum Clinic, where she oversees the implementation of strategic projects and programs aimed at furthering the clinic's mission, values and strategic plan.
Ciao, Roma
Santa Barbara Polo Club player Nacho Figueras joined good friend Prince Harry in Rome, Italy, at the weekend for a polo tournament to raise funds for Sentebale, his South African charity.
The Duke of Sussex, 36, plays regularly with Nacho on fashion designer Ralph Lauren's Black Watch team, and the two are good friends.
Argentinian Nacho, Lauren's Polo model, was also a guest at Queen Elizabeth's grandson's wedding at St. George's Chapel, Windsor, to Meghan Markle a year ago.
The dynamic duo's team, Sentebale St. Regis, played against a U.S. Polo Association team led by professional Malcolm Borwick, lifting the Sentebale Polo Cup after a closely fought match.
The annual event has raised more than $8 million since being first held in Barbados in 2010.
Pop the Champagne 
Montecito actress Natalie Portman has been having a sparkling vacation.
The Oscar winner was among a host of celebrities who flocked to the 150th anniversary fête for Moet & Chandon's flagship fizz, Moet Imperial, in France.
The gala, hosted by tennis legend and global brand ambassador Roger Federer, was also attended by supermodel Kate Moss, actress Uma Thurman, and actor Douglas Booth.
The fab fête also served as the grand reopening of the luxury brand's Château de Saran in Epernay.
Heading to the Hamptons 
Who knew a humble bus ride would be so exclusive?
The Hampton Jitney, which whisks riders on the Long Island Expressway from Manhattan to the exclusive vacation enclave, is now offering an Ultimate Motorcoach membership.
The Sapphire level is $400 for the Ambassador Jitney line, which I used to catch regularly from Park Avenue South to Sagaponack and Amagansett, to stay at friends' beach houses.
It promises advance booking of 28 days instead of 21, wider seats, a choice of seat assignment, unlimited snacks and screw cap wine. Only 1,000 people can purchase it.
And that doesn't pay for the Jitney tickets – that's just the membership fee.
Paltrow Pampers
Montecito actress Gwyneth Paltrow has revealed it looks hours of preparation to attend Vogue editor Anna Wintour's Costume Institute gala at New York's Metropolitan Museum.
The fab fête, with the theme Camp, involved $1,026-worth of products starting the night before the exclusive event, according to the 46-year-old Goop guru.
The Oscar winner, who wore a lemon-colored chiffon gown from Chloe, says she landed in the Big Apple from Boston the night before and used her brand's The Martini emotional detox bath soak, a mix of Himalayan pink salt and chia seeds.
She also used a chemical peel to brighten her complexion, super power drinks, and skin serum.
It's not easy getting ready for your closeup!
Sightings: Second Lady Karen Pence, wife of veep Mike Pence, and daughter Charlotte at the Reagan Ranch Library promoting a new children's book… Singer Miley Cyrus checking out the Rosewood Miramar… Movie director Andy Davis and wife Adrianne noshing at Opal
Pip! Pip!
You might also be interested in...