Italy's Consul General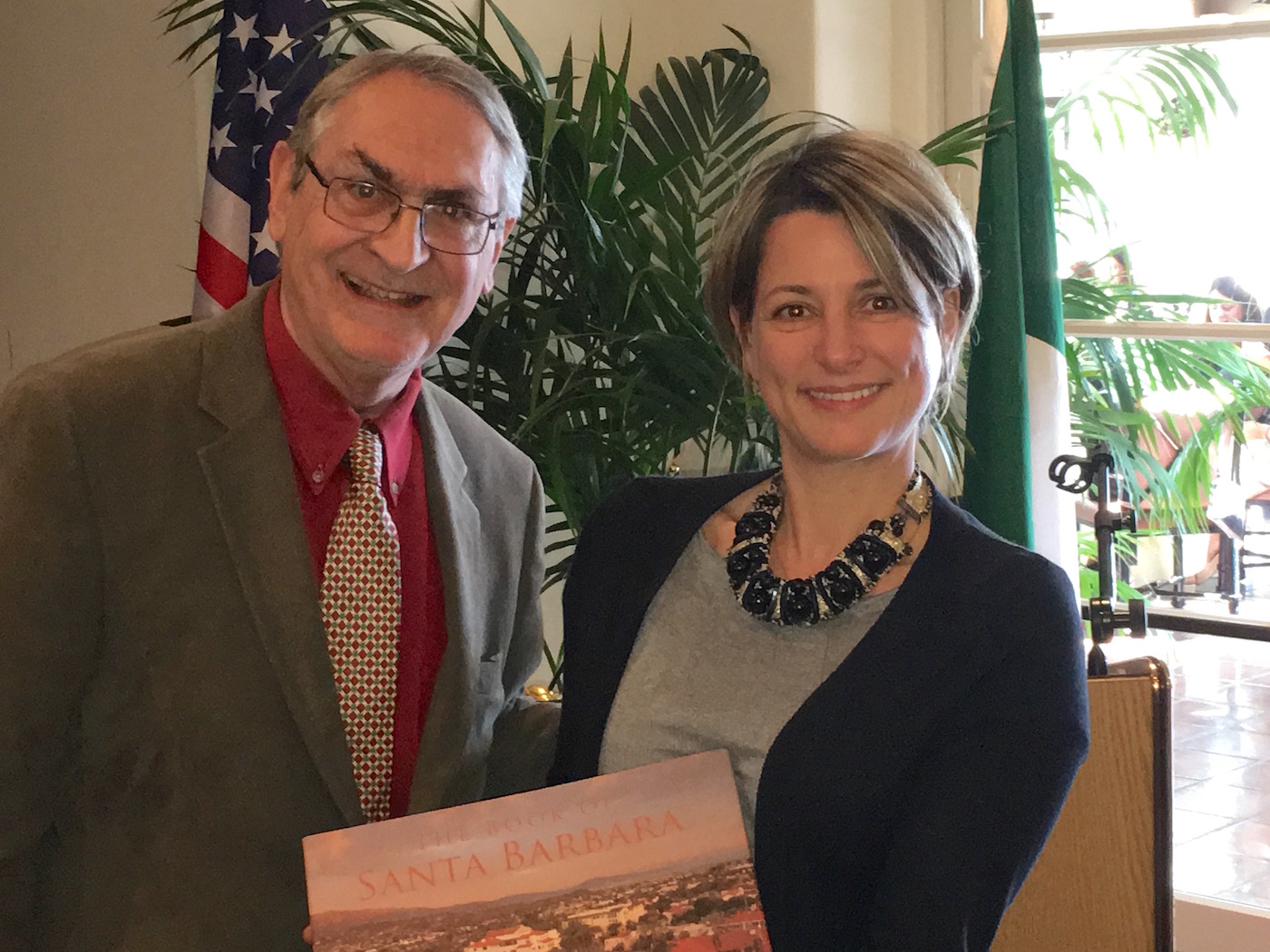 The Italian Cultural Heritage Foundation of Santa Barbara held a beautiful luncheon at La Cumbre Country Club recently to host the honorable Silvia Chiave, Consul General of Italy.
Advisory board member Fred Sidon opened with a welcome to the more than 80 people who attended this very special luncheon. Board president Bill Vollero gave the introductory remarks. He noted that while Italy has only 60 million people, Italian is the fourth most studied language in the world. He then introduced Silvia Chiave.
After a special menu of traditional but exquisitely prepared Italian fare, Silvia thanked the crowd for their long legacy and passion to preserve Italian culture. She said she was particularly impressed that Santa Barbara had three Italian cultural organizations: the Italian Cultural Heritage Foundation, UNICO (a nearly 100-year-old organization, whose name is translated from Italian meaning "unique," "one," "only," or "only one of its kind." Additionally, it is interpreted as: "Unity, Neighborliness, Integrity, Charity, and Opportunity."), and the Italian-American Boot Club of Santa Barbara.
Attendees included Bob and Joni Ebert, Renato Moiso, Dr. John Petrini, Pierina Lowdermilk, Andrew and Merry Berwick, Lucia Vassallo Board Directors Frank Artusio and Amy DiBona, Advisory board member Linda Jordan, past presidents Gabriello Schooley and Frank Umanzio, Ed Deloreto (whose father served as Vice-Consul for Santa Barbara), and Joe Campanelli, past president of UNICO.
Steve Clifton (founder-owner of Palomino Winery) donated the wines, which were appreciated by the Consul General, who is also a sommelier.
You might also be interested in...