I Madonnari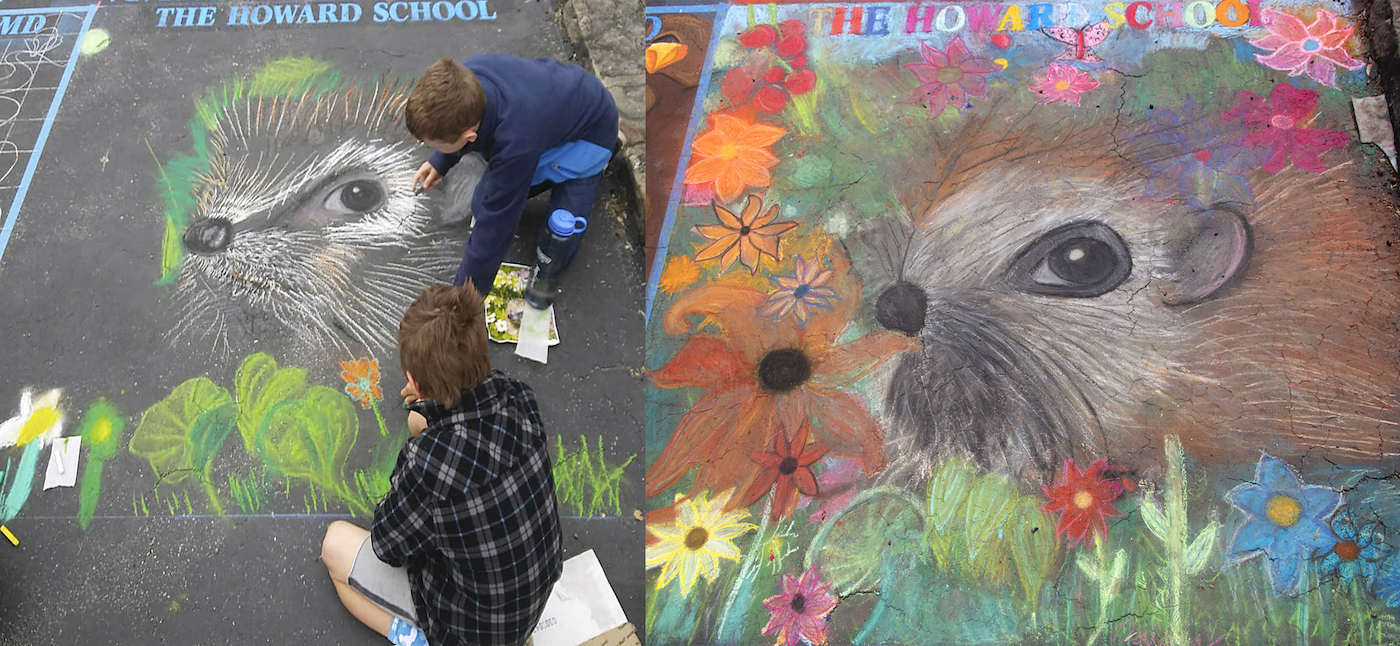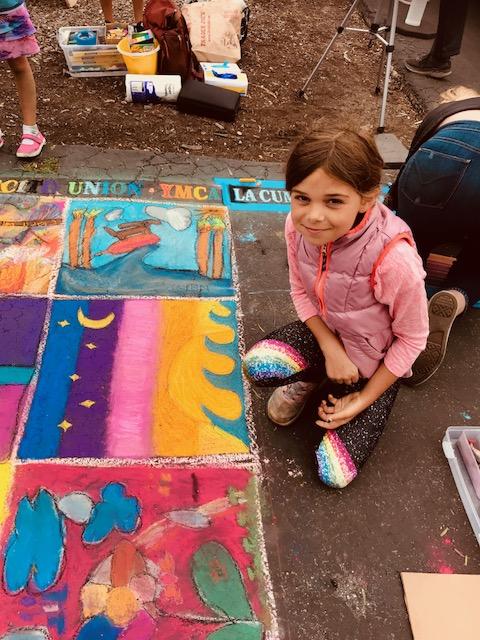 Every year for over 20 years, our local community has celebrated outdoor public art at the annual Memorial Day weekend I Madonnari Italian Street Painting Festival. Here is where one can get grounded, literally, and draw their choice of art with chalks on the pavement in front of the Mission Santa Barbara. The front grass area has many local food vendors and the stage supports our local musicians and music programs in the local schools.
Participating schools included Crane Country Day School Lower Division led by art teacher Ms Tray London, with their art depicting the Santa Barbara Channel Island Marine life; The Howard School students led by art teacher Rebecca Stebbins; the Montecito YMCA after school art program led by Courtney Narine with the Y's outreach director Elena Schneider; Montecito Union School; the Carpinteria High School students doing art for Gallup & Stribling Orchids and artist prodigy Alani Gonzalez, a senior at Carpinteria High School.
Also one of the largest local artist support foundations, the Morris Squire Foundation, was there with their Community Artist Tom Pazdurka, who was busy working on his rendition of the Gothic rose window of Strasbourg Cathedral in shades of blue. With him was Jana Brody, Squire Foundation Public Outreach Director who said, "A main part of the Squire Foundation's mission is supporting local artists, public art, and art education, three wonderful elements that make I Madonnari a success. We are proud to be a part of it."
Local businesses supporting artists included Forms + Surfaces Design Studio with artist Meredith Morin doing a portrait of comedian Lily Tomlin in one of their elevators; the McCormix Corporation with artist Aimee Bonham rendering a tiled portrait of Our Lady of Fatima; Nick Sebastian, Executive Director of the Seaside Wellness Gardens, with artists Marian McKenzie and Sheelah Smith drawing a Gary Larson's Far Side cartoon titled, "The Real Reason Dinosaurs Became Extinct."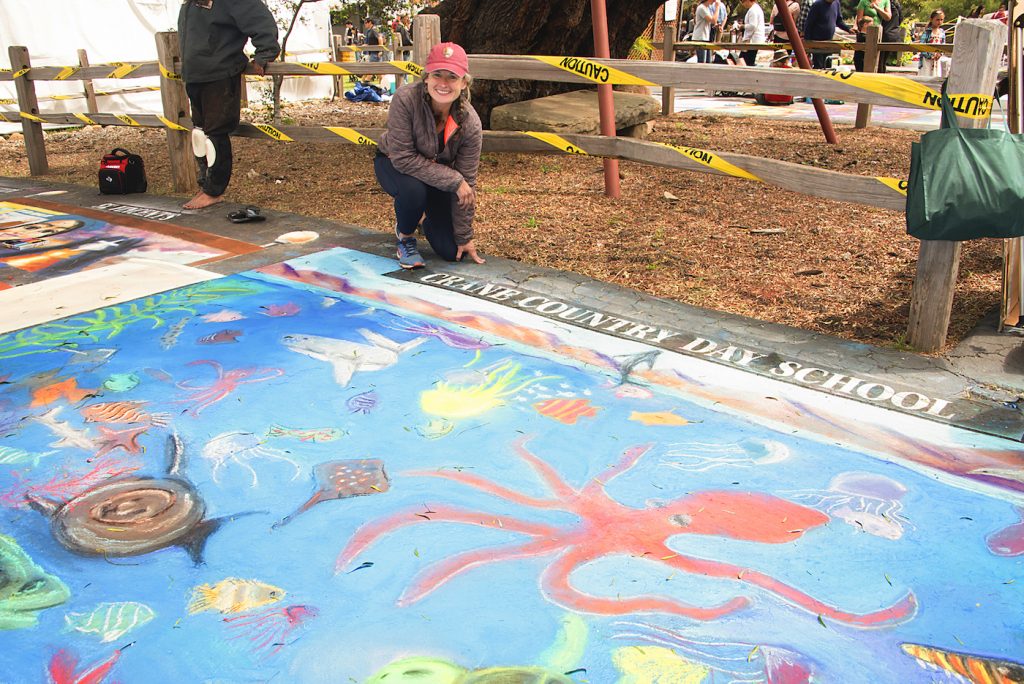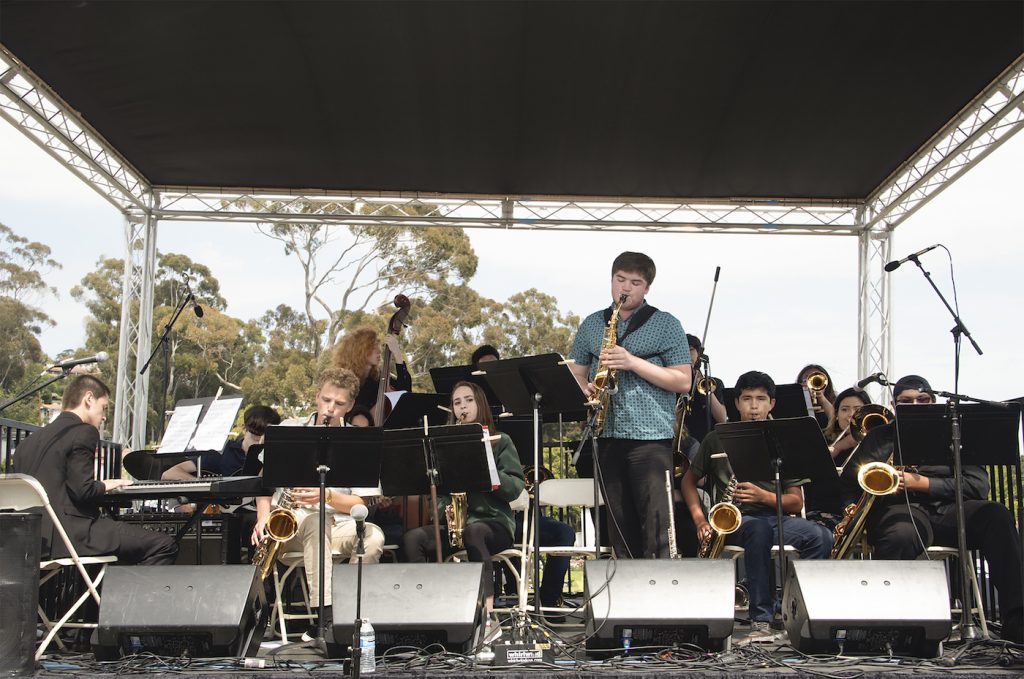 From Carpinteria were artists Kathleen Vasta, Susette Vasta-Durso, and Ky Biswell. The women rendered three works: one dedicated to Roosevelt "Lee" Adderley, one of the 1984 National Geographic photographic portrait of Sharbat Gula by journalist Steve McCurry, and one of Georgia O'Keeffe's oil painting titled, "Gerald's Tree."
A musical highlight at the event was the great renditions of jazz standards played by the SB High School's Advanced Jazz Band, led by Dylan Aguilera, which included a tribute to passed student and band trombone player Andrew Hernandez. The song was titled, "God Bless the Child".
Huge shout out to Kathy Koury, Executive Director of Children's Creative Project and I Madonnari for her support in organizing this important event for the arts in our community.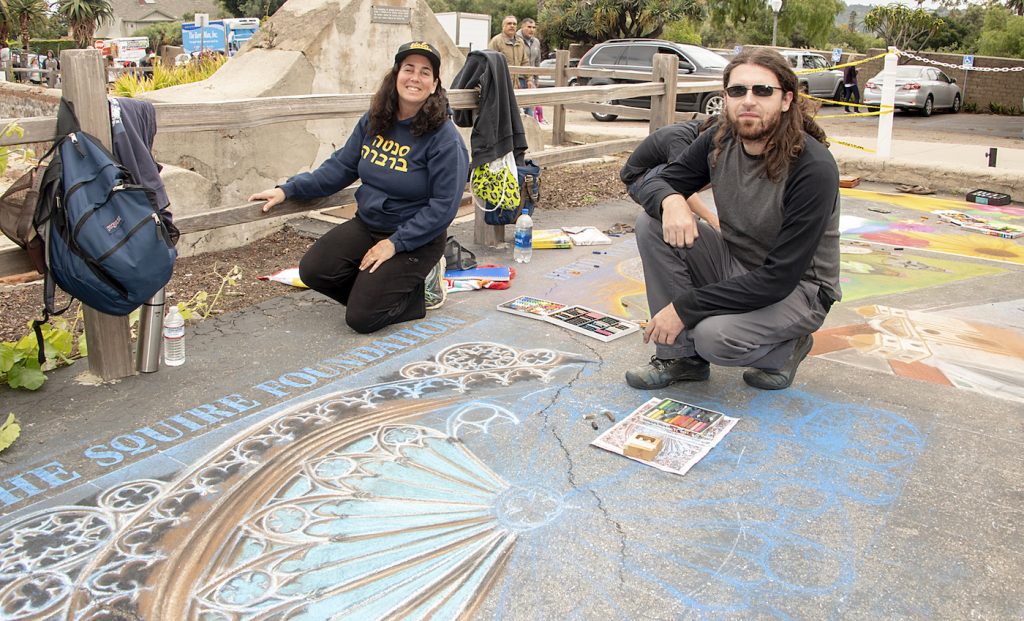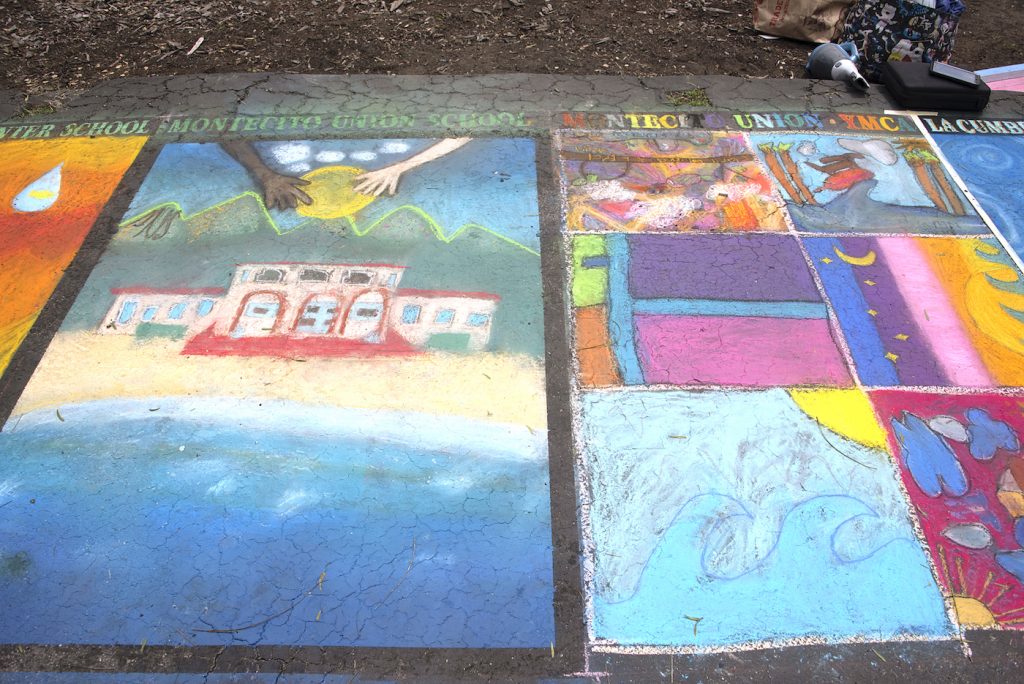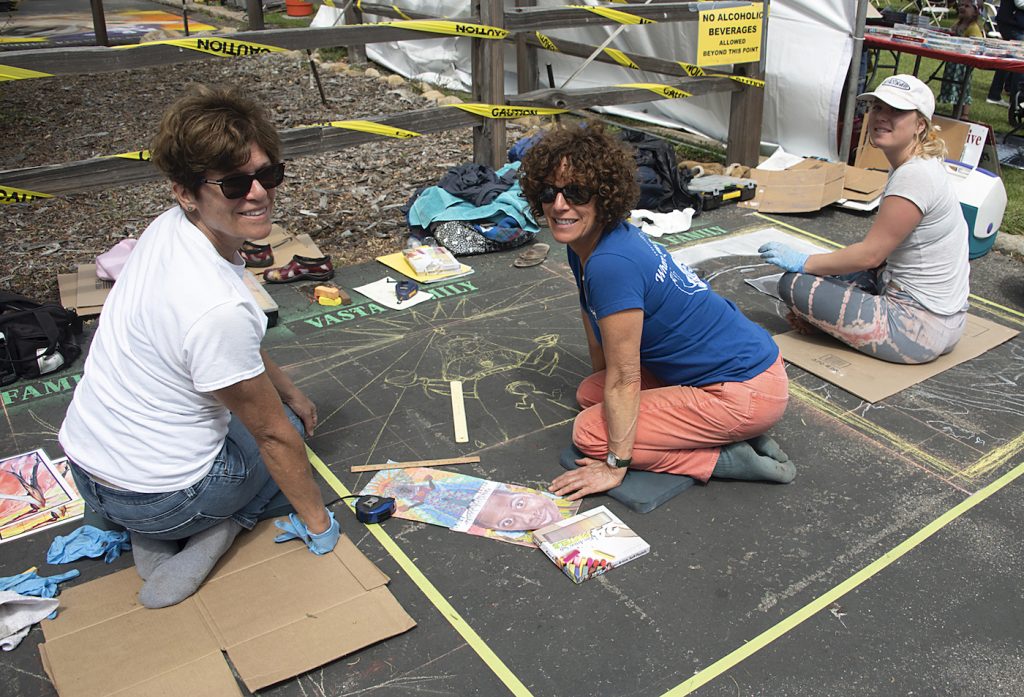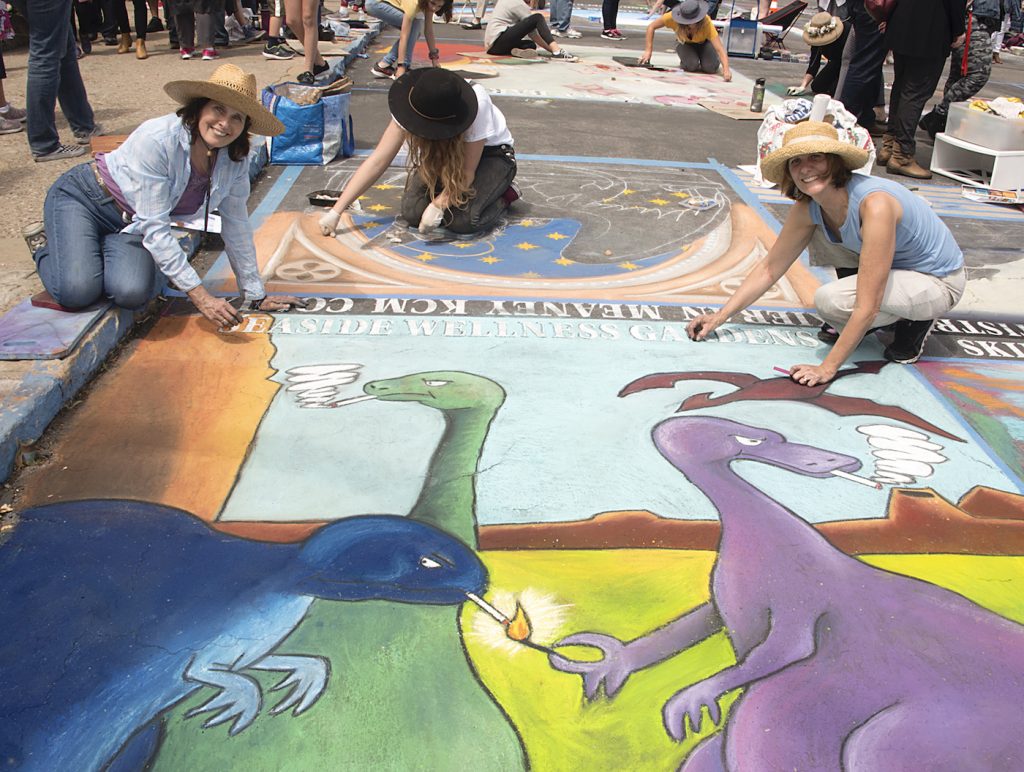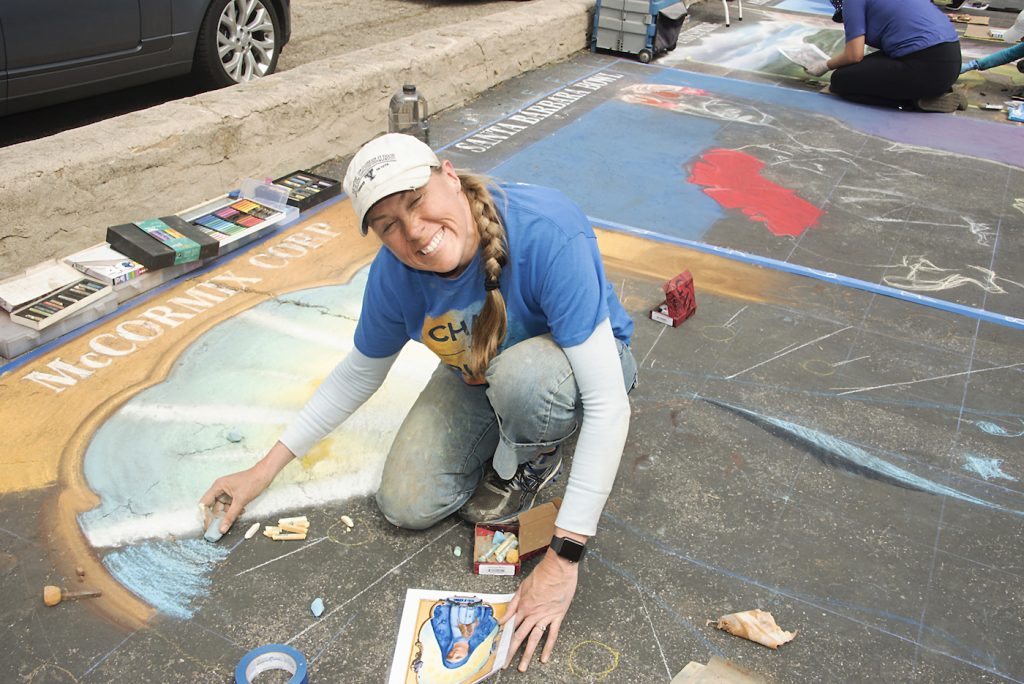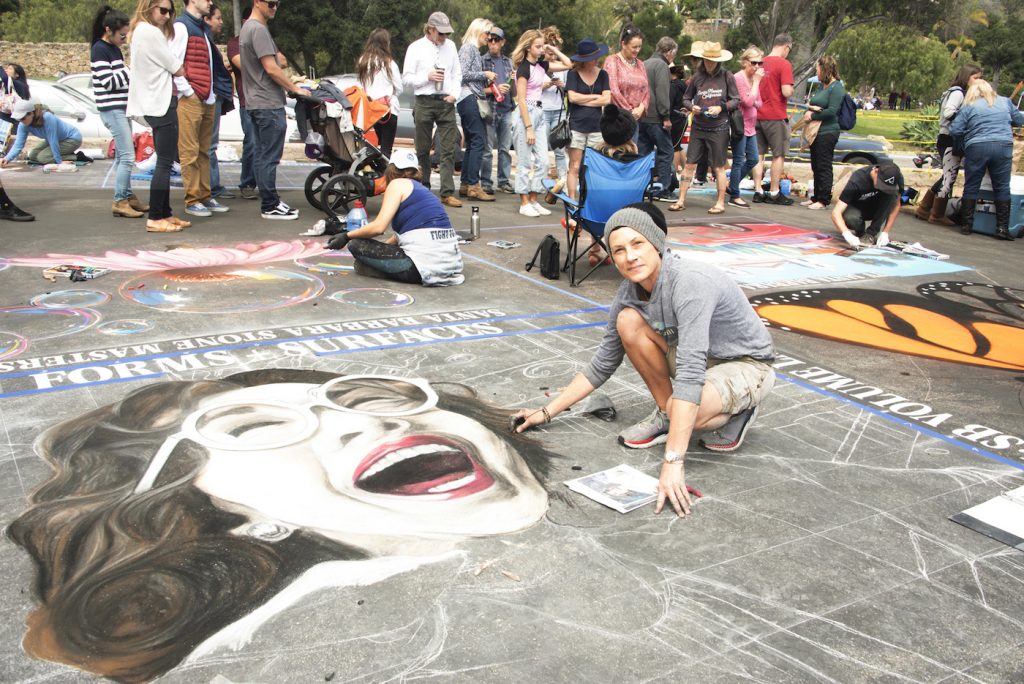 You might also be interested in...