Bocce Ball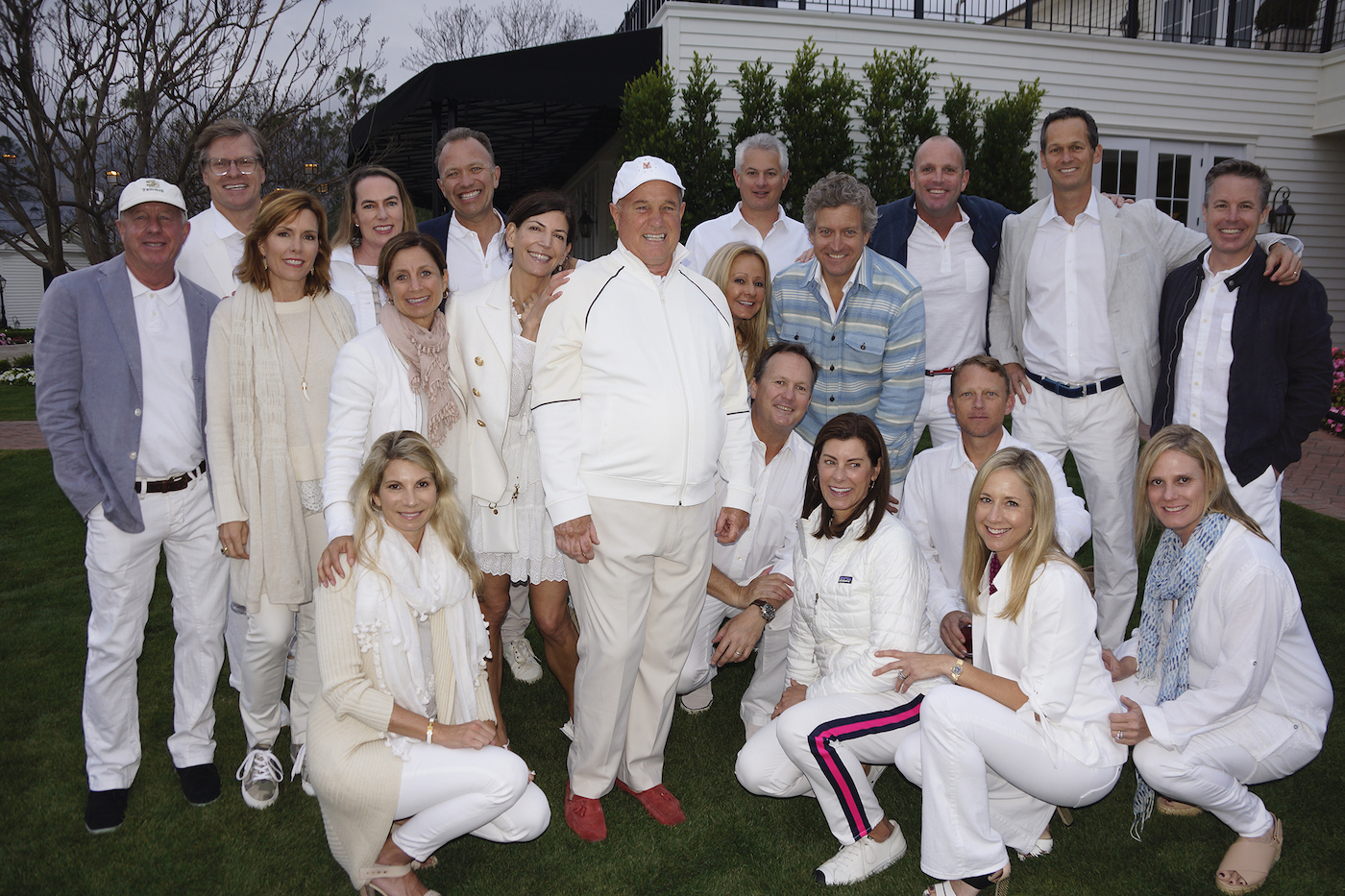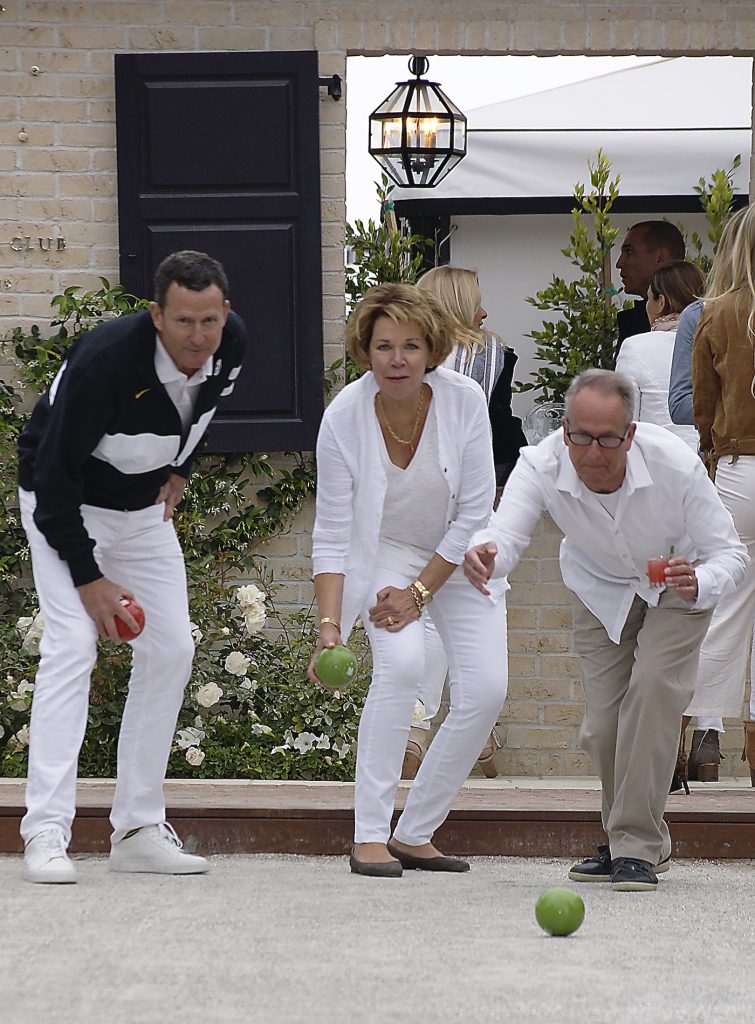 Everyone was having a ball at the Rosewood Miramar when the tony beachside hostelry launched its bocce club and summer league organized by Jimmy Dunne, which is being held every Thursday through the end of July.
Bocce, which is similar to British bowls and French pétanque, derives from games played in the early days of the Roman Empire and has eight to 12 players on each team.
"This particular variation is from Italy and celebrates family and fun," says Jimmy, a longtime friend of hotel owner Rick Caruso. "I think the turnout for the first night proves how popular it really is."
Among the 150 guests quaffing the Prosecco and noshing the eclectic array of comestibles at the launch bash were Diana Starr Langley, George Isaacs, Kim and Tammy Hughes, John Thyne, Gina Tolleson, Arlene Montesano, Pat and Ursula Nesbitt, Ricardo and Dinah Calderon, Carol Marsch, Kathy Janega-Dykes, Kimberly Hayes, Sean and Jenny Hecht, John and Mary Blair, Robert and Sherry Gilson, and Mike and Carrie Randolph.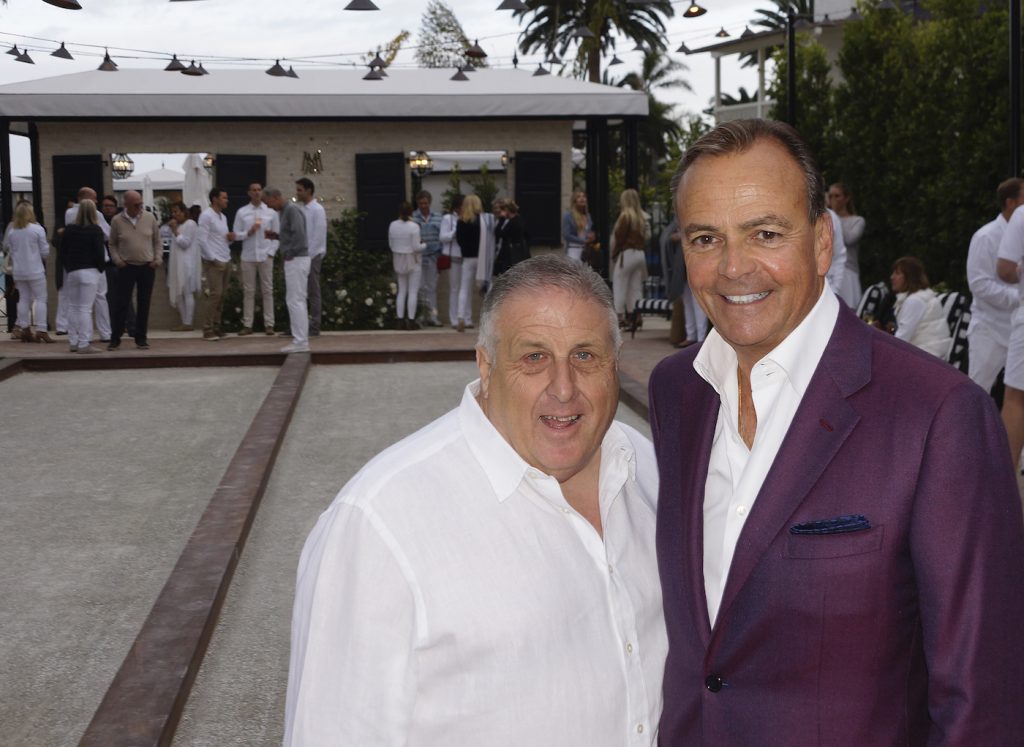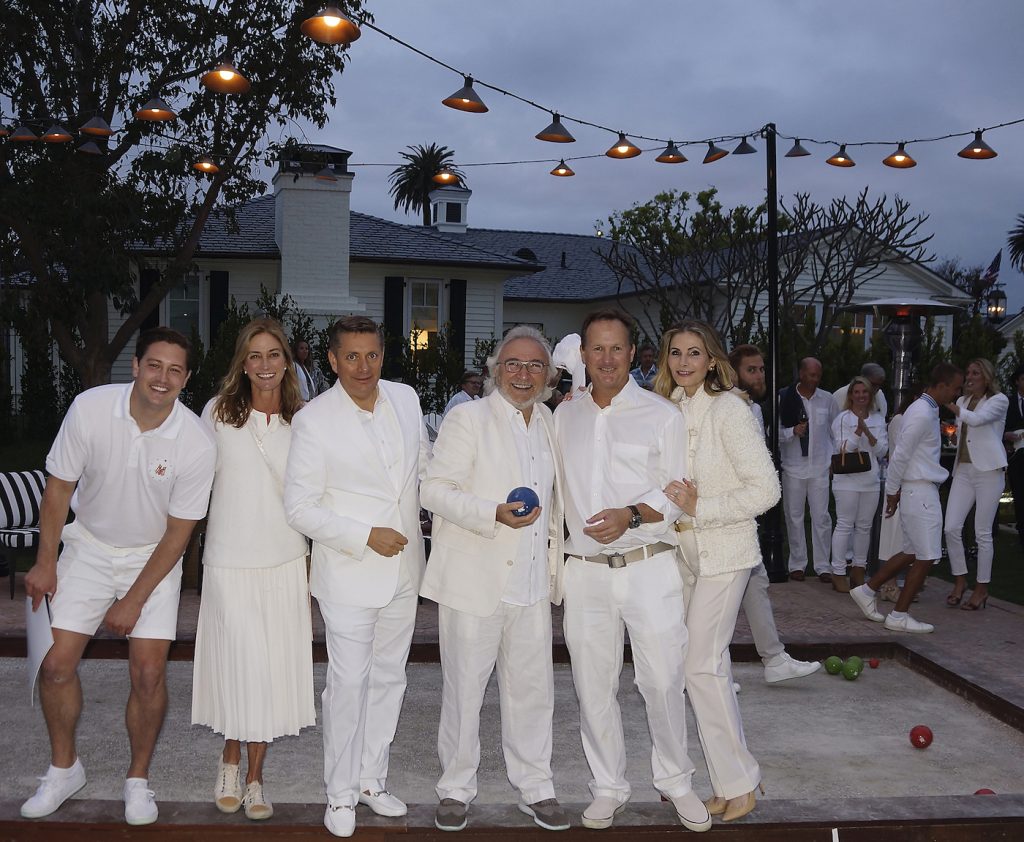 Home Sweet Home
Montecito TV talk show host Ellen DeGeneres is expanding her growing real estate portfolio.
Ellen, 61, who recently renewed her Burbank-based show contract for another three years, has purchased Maroon 5 rocker Adam Levine's expansive Beverly Hills mansion for $45 million.
The property was originally listed for $47.5 million, according to TMZ.
The NBC The Voice judge purchased the 10,376 sq. ft. home in March, 2018 for $33.9 million from Will and Grace creator Max Mutchnick and spent $7 million remodeling the property.
The five-bedroom pad, nestled in the exclusive 90210 zip code, boasts a two-story grand entryway, a 50 ft. living room and a 2,000 sq. ft. master suite. It also has a guest house and a gym.
Levine and his supermodel wife, Behati Prinsloo, purchased Ben Affleck and Jennifer Garner's former home in Pacific Palisades for $32 million earlier this year.
Afternoon Tunes
To the Voskuyl Library at Westmont College for a Matinée Musicale with An Afternoon of Brahms Love Songs with singers, soprano Marilyn Gilbert, baritone Michael Shasberger, tenor Grey Brothers, and mezzo soprano Gaja Hubbard.
Accompanied by pianists Natasha Kislenko and Pascal Salomon, the talented quartet's one-hour long show was a prelude to a similar sold-out concert at the home of Robert and Christine Emmons just 24 hours later, one of four locations in a Select House concert series to raise funds for Westmont music scholarships.
Music to everyone's ears…
Flush with Cash
Decades before she was handing out free cars on her eponymous Chicago talk show, Oprah Winfrey was gifting her staff members with rolls of bathroom tissue.
Montecito's most famous resident says she put a special surprise in the rolls in 1986, the first year her TV show began to air across the country.
This came in the wake of management refusing to give the staff raises, she tells the Hollywood Reporter.
"Why do they need more money? They're a bunch of girls," recalled Oprah.
Rather than accept that, she decided to find a way to reward her hard working employees.
"So that first year I gave everybody bonuses. I had a big dinner and my idea of being creative was to have $10,000 rolled up in toilet paper rolls at the dinner as gifts because I couldn't get management to pay them."
Feeling flush, no doubt…
You might also be interested in...