Anniversary at Alito's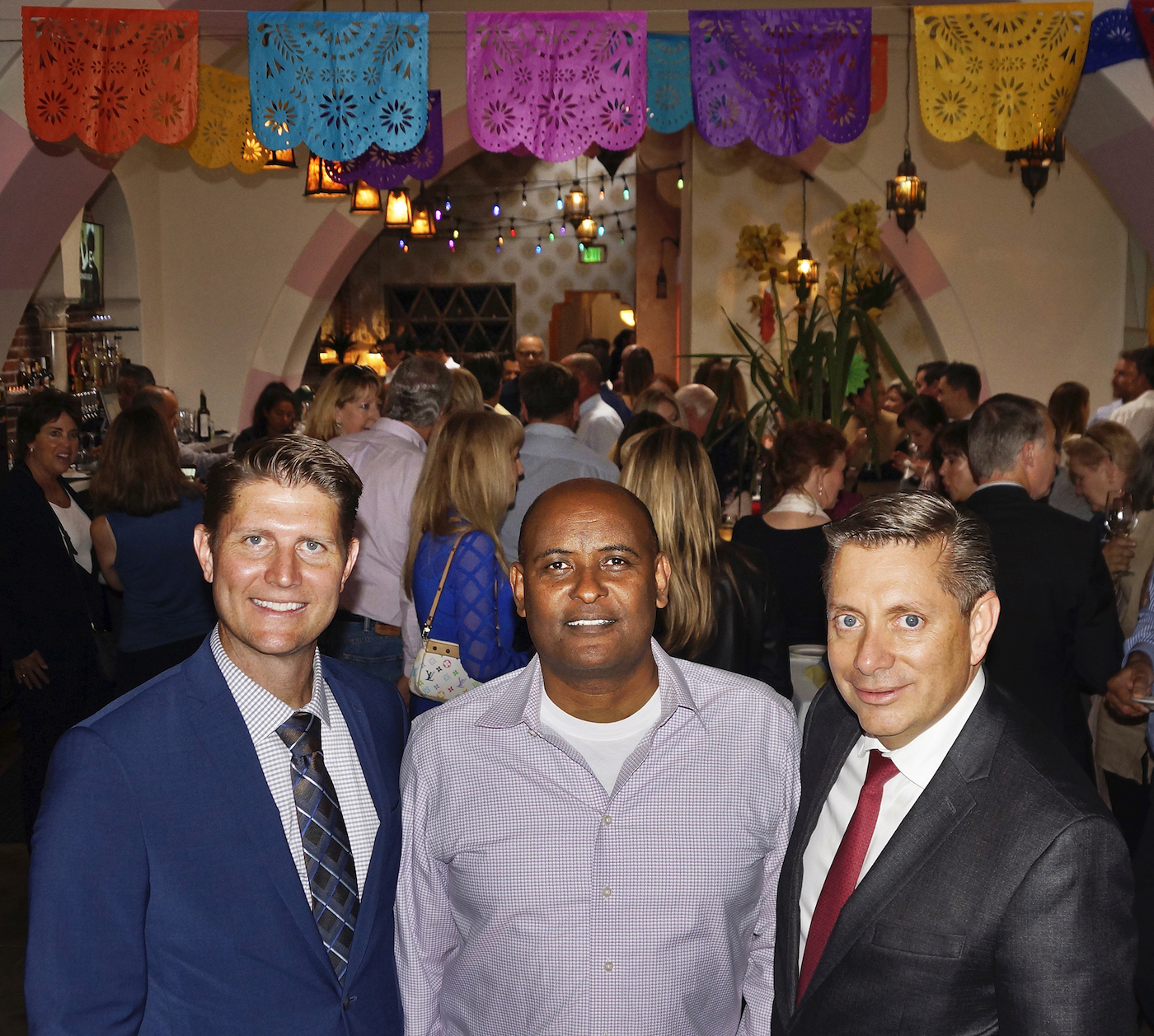 Social gridlock reigned at restaurateur Ali Ahlstrand's new State Street eatery, Alito's, when John Thyne and Kevin Goodwin celebrated the 15th anniversary of their real estate company, Goodwin & Thyne Properties.
More than 270 guests turned out for the boffo bash, with 1,138 properties sold in the last decade and a half.
"It is amazing how fast time passes," says John, former president of the University Club and Santa Barbara's Distinguished Leader of the Year in 2014, as well as being an attorney.
Among those helping the celebration were Diana Starr Langley, Charles Ward, Craig Smith, Drew Wakefield, Christopher Lancashire, and Scott Campbell.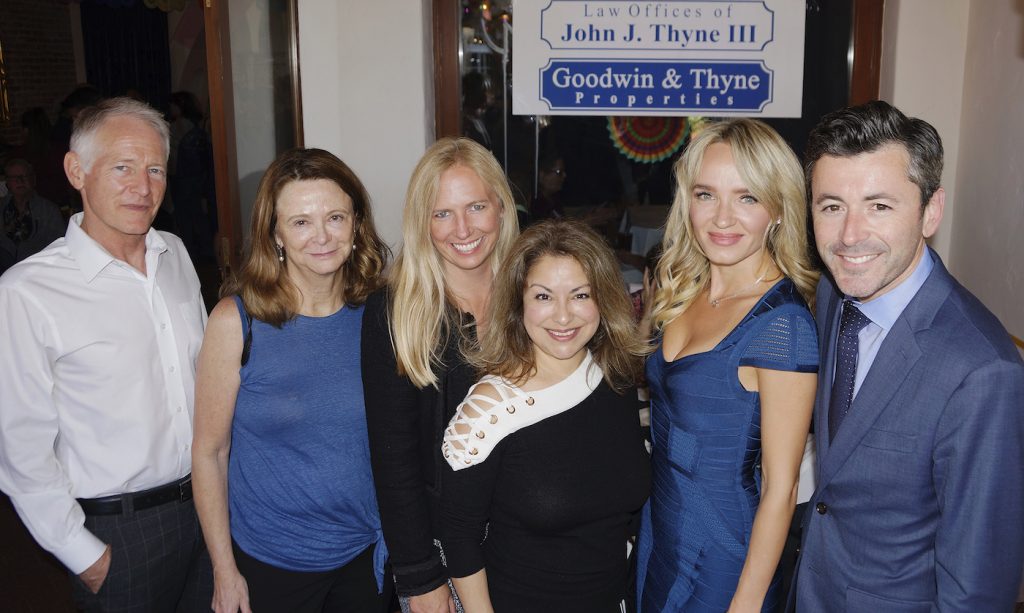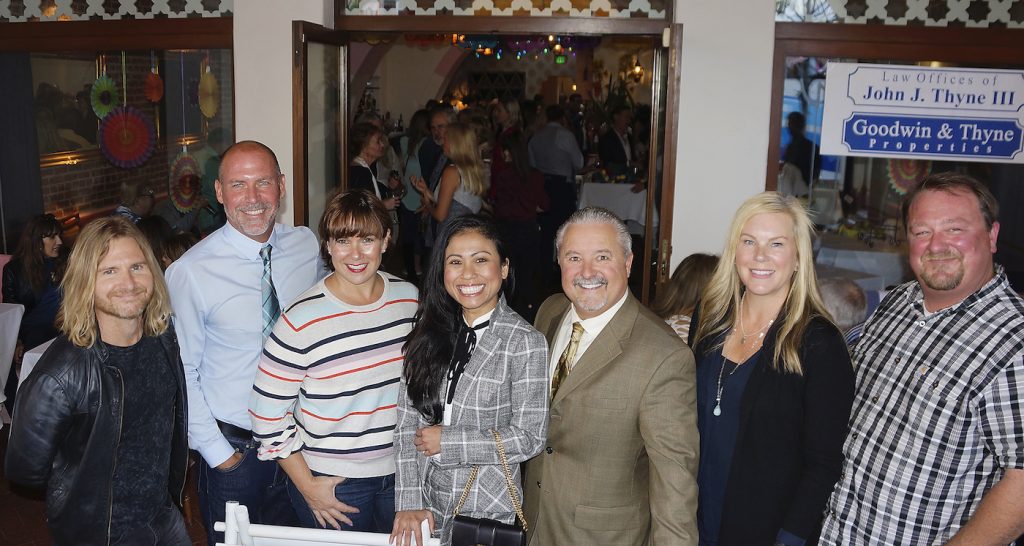 Buy Low, Sell High
Carpinteria actor Ashton Kutcher and actress Gwyneth Paltrow have been gambling very successfully on the stock market.
The dynamic duo have been major investors in Uber, the ride-sharing company, that just launched its long-awaited IPO.
Kutcher, 41, invested $500,000 in the company in 2011, according to Forbes, as well as the Goop founder, who is now worth around $250 million according to The New York Times.
Another major winner was Amazon founder Jeff Bezos, whose investment is now valued at $400 million, which he bought for $3 million.
A Gaggle of Goopies 
Montecito actress Gwyneth Paltrow is throwing a weekend-long party with intimate workshops, private workouts and a cocktail party – but at a price!
The Oscar-winner, 46, is offering a three-day wellness weekend in London next month at a grand cost of $6,000 for a select 25 "Goopies" as they are called.
For those on a more limited budget, $1,300 passes are available for a Saturday ticket only.
A Wedding to Remember
Further to my story about TV talk show titan Oprah Winfrey closing down Saks in Beverly Hills to buy a bridal gown for one of the first students to attend her girls' leadership academy in Johannesburg, South Africa, Montecito's most famous resident walked Lizhuwani Gloria Rapalalani down the aisle in Atlanta, Georgia.
Oprah, 65, looked flawless in a café-au-lait chiffon caftan for the ceremony as she participated in the nuptials with Elizabeth Burns, a professor from the Savannah College of Art and Design.
There were 72 girls in the first graduating class, who began school in the eighth grade. All received a full college scholarship and, as part of her promise, Oprah will be there when they get their degrees.
She then flew to New York to attend the opening of the Statue of Liberty Museum with Hillary Clinton, Amazon tycoon Jeff Bezos, former mayor Michael Bloomberg, CBS morning anchor Gayle King, media magnate Barry Diller, and fashion designer Diane von Furstenberg.
One in a Million 
My condolences to Montecito comedienne Carol Burnett, who just lost her partner in laughs Tim Conway, who has died aged 85 in Los Angeles.
The iconic comedian, best known for his roles on The Carol Burnett Show and McHale's Navy, won a Golden Globe for Carol's long running TV series in 1976, along with Emmys in 1973,1977, and 1978.
"He was one in a million," says Carol. "Not only a brilliant comedian, but a loving human being. I cherish the times we had together, both on the screen and off. He'll be in my heart forever."
Rest in Peace
On a personal note, I mark the passing of French-born liquor executive Michel Roux, who has died at his Florida home aged 78.
Roux used a distinctive and witty advertising campaign to turn Absolut, a little-known Swedish brand, into the top imported vodka in the U.S. using the artwork of Andy Warhol, Keith Haring, Kenny Scharf, and many other artists and photographers to reimagine its distinctive bottle in a long-running series of ads.
An old friend, the late Countess Christina Wachtmeister, daughter of the Swedish ambassador to Washington, Count Wilhelm Wachtmeister, was responsible for bringing Warhol, my near neighbor on New York's Upper Eastside, on board for $65,000, about $157,000 in today's currency.
Model Titi, former girlfriend of Sweden's Crown Prince Carl Gustaf and actor Peter Sellers, persuaded Andy to get involved with the Carillon Importers campaign and the rest is history…
Sightings: Queen Elizabeth's former personal physician Jonathan Holliday at the SB Polo Club… Rocker Kenny Loggins at the SB Symphony… Gwyneth Paltrow and husband Brad Falchuk at the Met Museum's Costume Institute gala in New York
Pip! Pip!
Readers with tips, sightings and amusing items for Richard's column should email him at richardmineards@verizon.net or send invitations or other correspondence to the Journal.
To reach Priscilla, email her at priscilla@santabarbaraseen.com or call 969-3301
You might also be interested in...