Spring Forward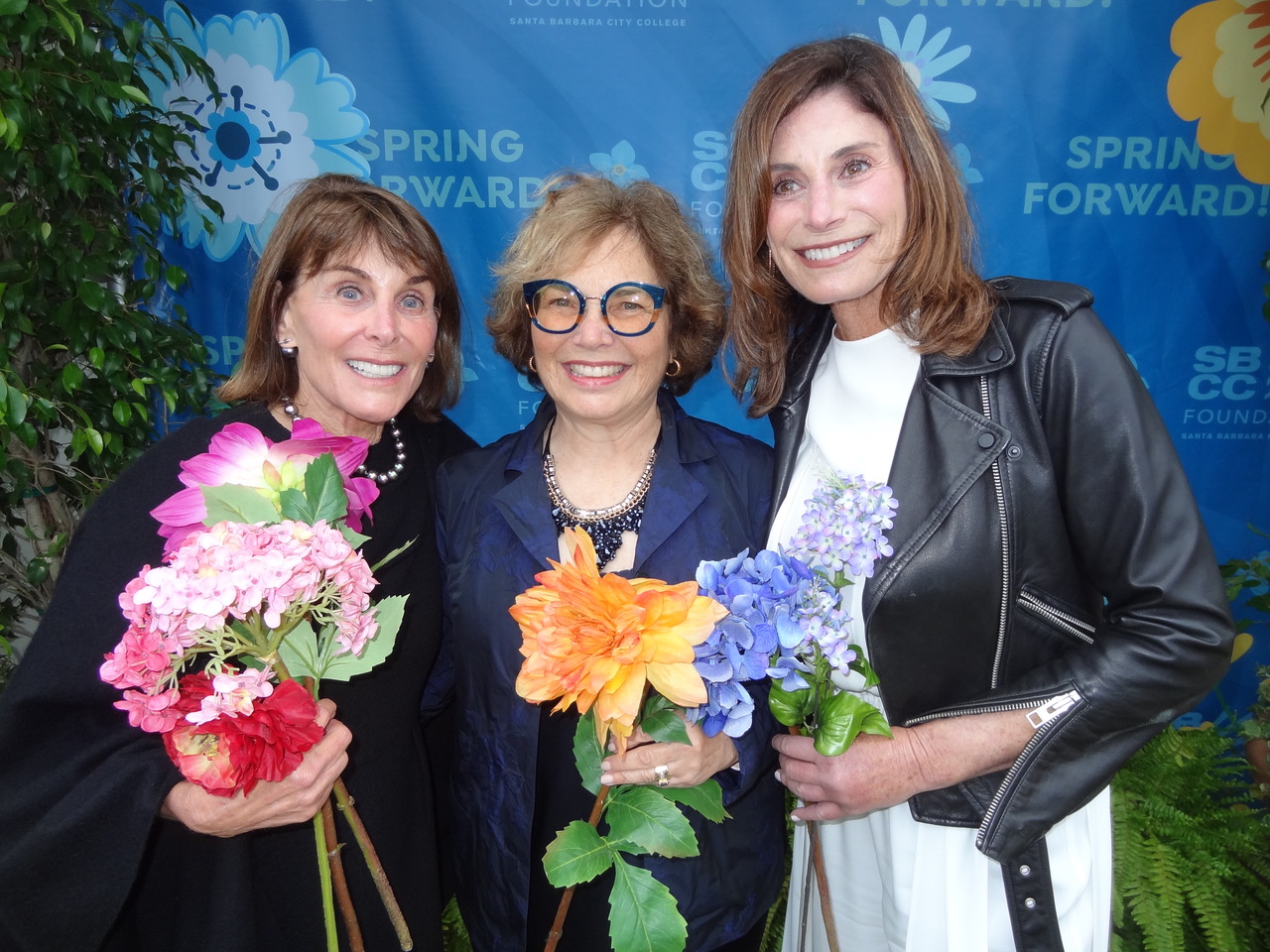 Santa Barbara City College Foundation (SBCC Foundation) gave its very first gala, "Spring Forward," attended by students, staff, faculty, college trustees, volunteers, foundation board members, donors, sponsors, alumni, and friends from near and far, 335 strong. It was held in the Sports Pavilion, which took on a very different look, thanks to Merryl Brown and her events company.
There was a phalanx of valets in red jackets to park our cars and the terrace above the steps overlooking the ocean was set for a cocktail reception. Then it was into the gymnasium with no basketballs in sight and no signs of a game. Instead all the walls were covered in fabric. The tables had complementary tablecloths and centerpieces of live plants and candles.
CEO Geoff Green emcees many non-profits in town so this night he did his own with his usual wit and humor. The New World Jazz Ensemble played for our entertainment and the new president of SBCC Helen Benjamin, Ph.D. spoke. She told us, "I was retired, but I couldn't refuse the offer." Also speaking were three students who told their stories: Juwan Vega, Geordie Armstrong, PH.D. and Cynthia Inda, J.D. about how the SBCC Foundation helped them.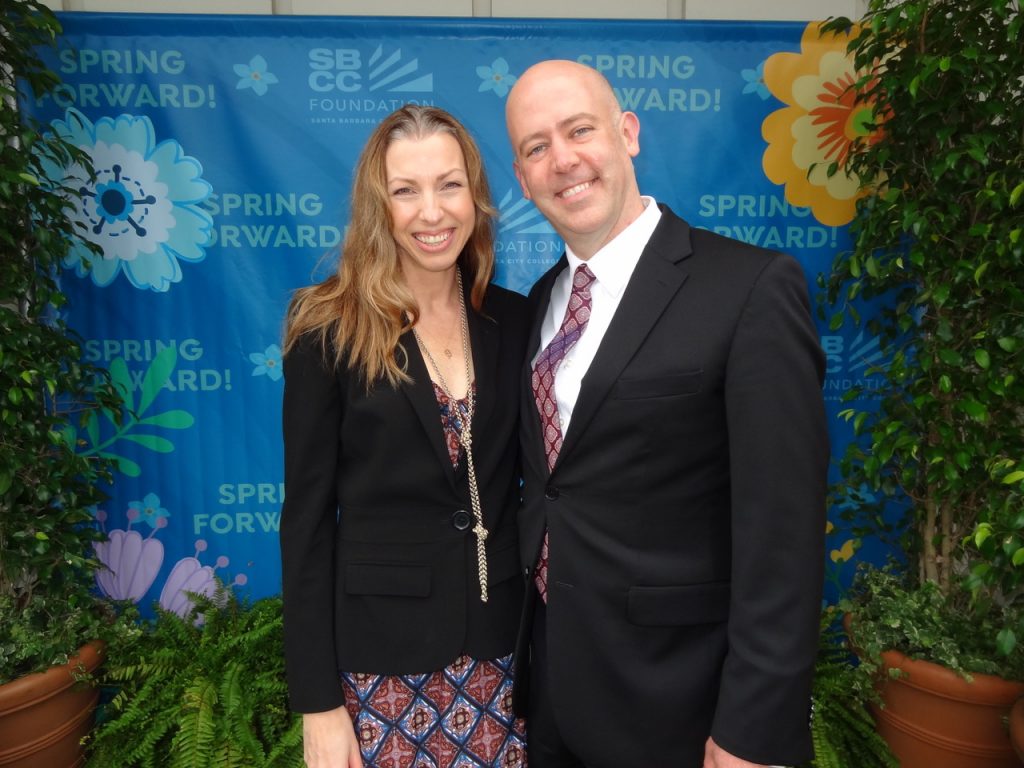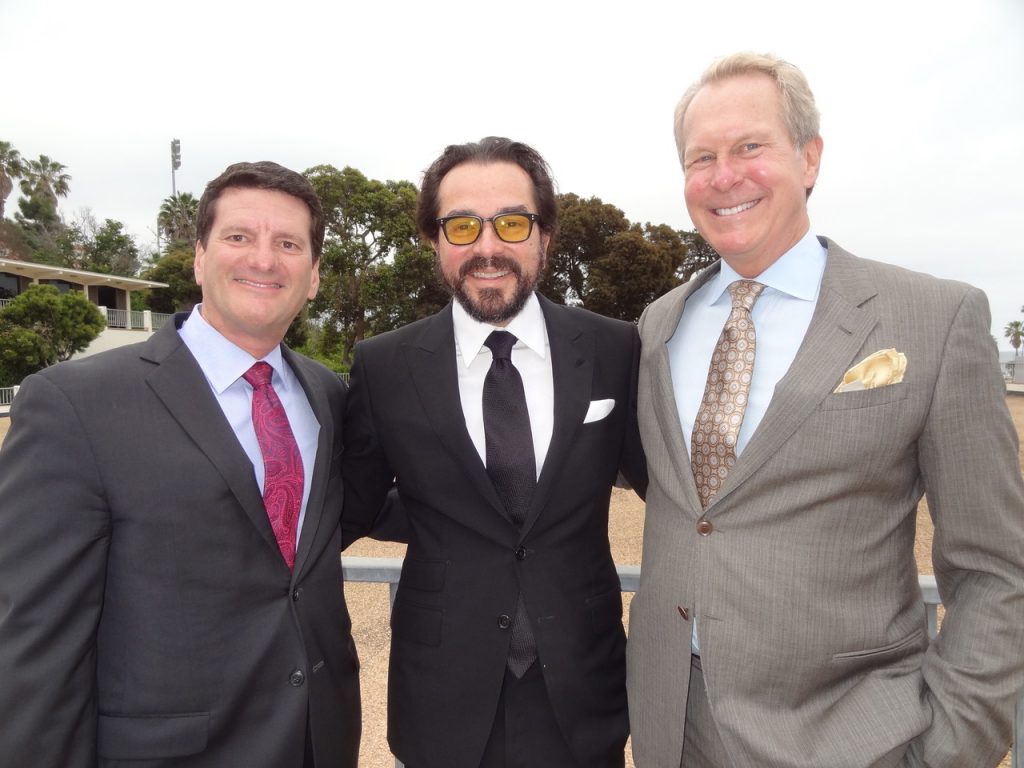 Dinner was by Seasons Catering with SBCC Culinary Arts & Wines by Potek Winery. And then came the auction from which they hoped to raise $125,000. There was a trip to a special farm near San Jose del Cabo, Mexico with a world-class restaurant and amenities, or an ocean front vacation home in Troncones, Mexico with staff or a SBCC wining and dining experience complete with live music.
The honorary co-chairs were Morrie and Irma Jurkowitz, Lee Luria, and Sara Miller McCune. Heading up the gala committee were Robyn Freedman, Madeleine Jacobson, and Kandy Luria–Budgor.
SBCC has been around for more than a century and SBCC Foundation was founded in 1976 where individuals and organizations can invest in the students. As Geoff said, "As a partner to the college, the SBCC Foundation awards more than $5 million annually for student success programs, scholarships, book grants, emergency funds, and other critical needs."
One exciting program is the SBCC Promise that offers all local high school graduates the opportunity to attend SBCC full-time at no cost. It relies entirely on private support. To date more than 3,000 local students have participated.
As Benjamin Franklin said, "An investment in knowledge pays the best interest." For more information, look up sbccfoundation.org.
You might also be interested in...