Poppy Marché Boutique Opens in Montecito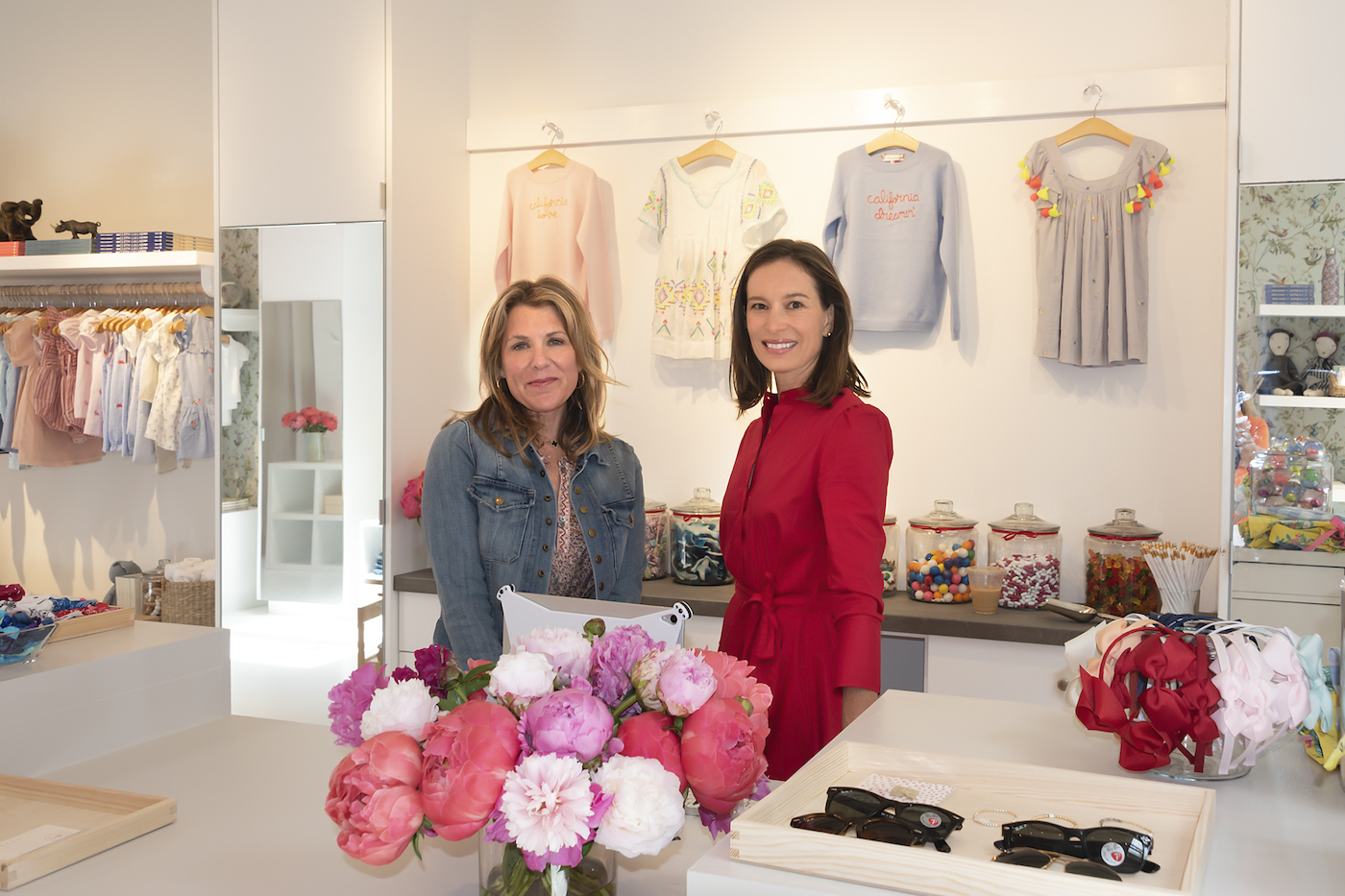 Poppy Marché store owners Jenny Belushi and Heather Whitney Rosenfield opened their third store location in Montecito at the Montecito Country Mart on May 17. Heather's husband, Jim, the owner of the Montecito Country Mart shopping center, was on hand to help with opening day festivities that also included the launching of the Caffe Luxxe and Merci specialty cafés. Jenny lives in Brentwood with her husband, actor Jim Belushi, and their two children. Heather lives in Ross with her husband, and their four boys. We took 10 for a quick interview:
Q. Tell us about your stores.
A. Our two flagship stores were opened in Brentwood 2008 and Marin 2011. The Montecito store is more of a market and resort concept store, concentrating on our Poppy Marché essentials plus resort, women and children, toys, accessories and books, and a selection from Sugar Paper.
Why Montecito?
We love Montecito and the community. We did a pop-up store for one month right after the floods here to help the community and gave back to the local schools. We found that the community needed a kids' store so that influenced us to become permanent. It felt very easy, we love the local aspect, the families and kids. It feels right and natural to be here.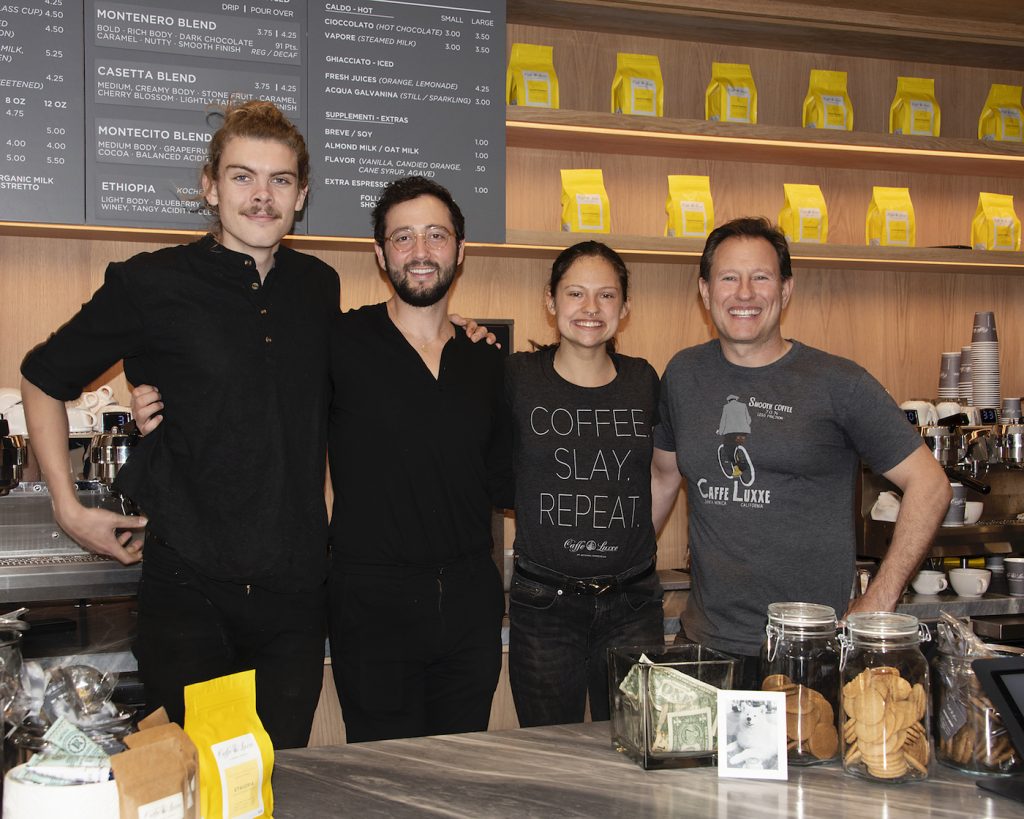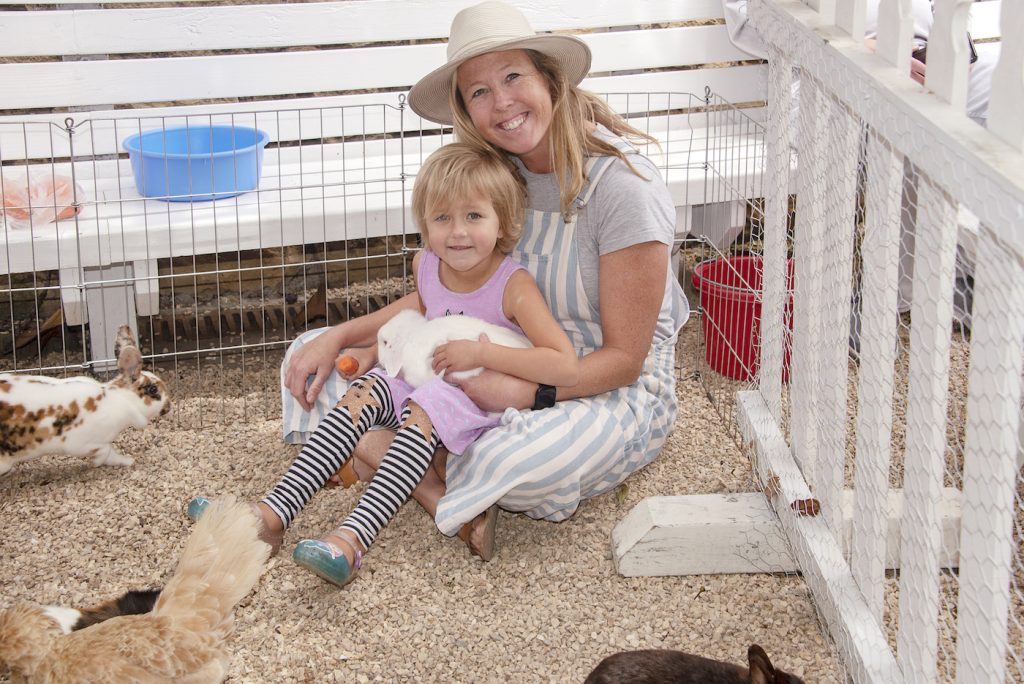 How did you both come together to do children's clothes?
We met through very close friends who thought we should do something together as Heather was doing children's cashmere clothes and Jenny was heavily into retail. Jenny's husband Jim helped us start the first store. Our husbands fully support us. We had a very difficult time finding clothes for our kids, so we created a store to change that.
And the Poppy Marché mission?
Our store culture is dressing children like children, so clothes appropriate for children, and a multi-branded store to offer a price range from affordable to higher end, but all has functionality and high-quality clothing. We try to stay away from trends and use our own filter. Our basics include Petit Bateau, Hunter boots, Superga sneakers, Lacoste, and K-Way.
Store events and community involvement?
Yes, there are lots of events are on our calendar already, with different designers doing residences for a month or two. We're doing a summer series with a gradual opening, so we have Poupette St. Barth for women and children, working with Heather Taylor Home for Lotusland's event, Parker Thatch monogrammed canvas bags, Minnow in June, and in September, once a week we will have the mommy and me music class. We'll be doing the Montecito Union School Carnival. And throughout the summer, we are collaborating with the local schools to operate our community lemonade stand. The kids can sign up and have it for the day (two hours), as long as there is a parent with them and they have selected a charity where the money will be donated. We teach our kids the importance of giving back to the community and feel so lucky to do that. We're so excited to be here! We've received a really great welcome, and already had a lot of great customers which makes us happy.
411: www.poppystores.com
IG: @poppymarchemontecito
www.caffeluxxe.com
You might also be interested in...