Merci Montecito Opens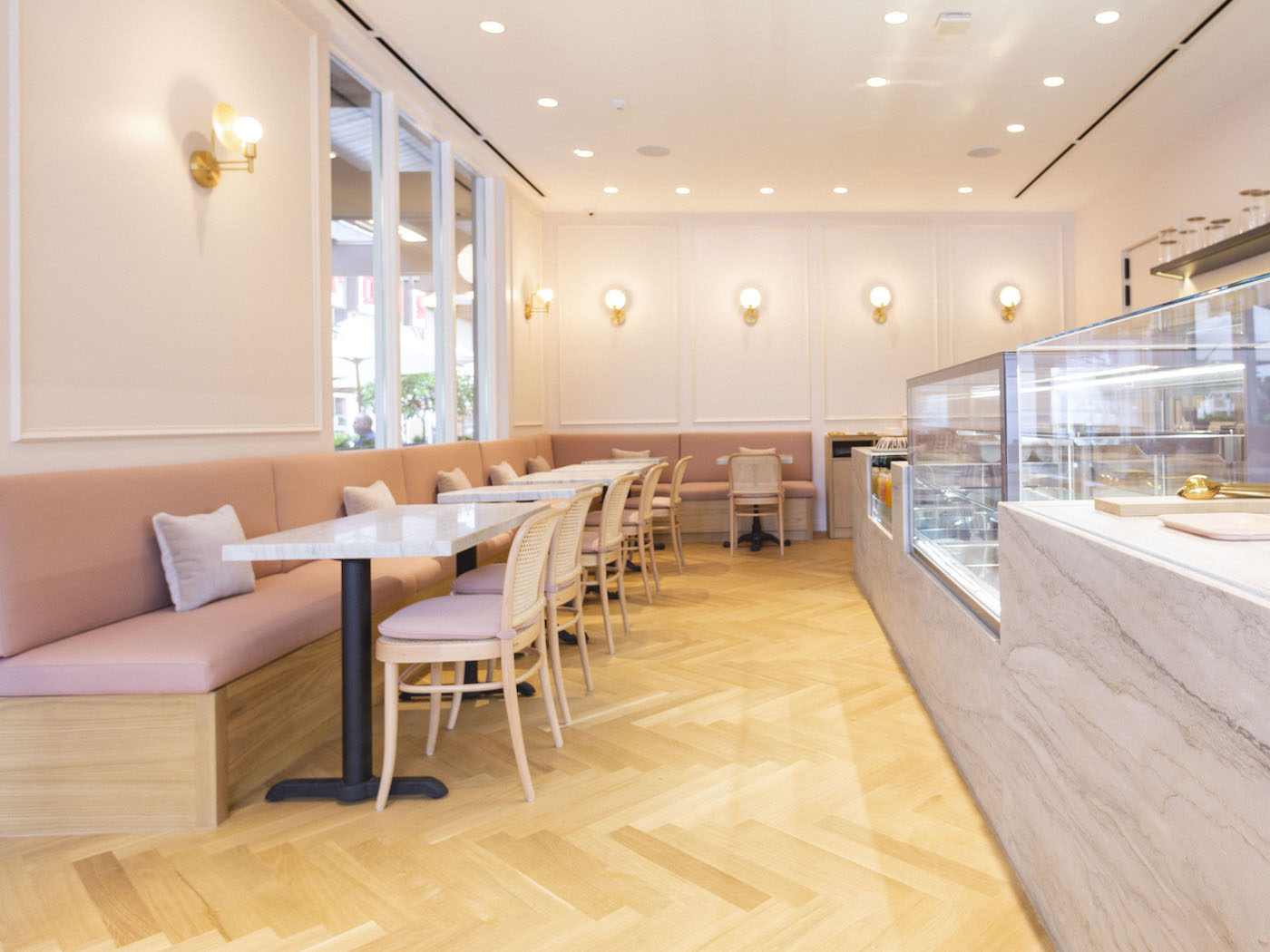 Saturday, May 18 marked a grand opening celebration at Merci Montecito, the newest eatery at Montecito Country Mart, located in a portion of the space once home to Xanadu Bakery. Owner and chef Elizabeth Colling had a smaller iteration of the concept, a pop-up called Merci To Go, a few years back in the 168-ft space now occupied by The Bakery, offering farmer's market salads, sandwiches, and dinner entrees for takeout. Currently only open for breakfast for the first few weeks, Colling will eventually add an all-day menu, which includes lunch as well as to-go dinner items. 
Working on opening the new space for over a year, Colling and her team have transformed the kitchen and eating areas into a chic, modern, and warm place to enjoy breakfast or lunch, or stop by for a coffee and pastry. The space offers marble counters and tables, a blush pink booth, modern lighting, and a casual, minimalist décor.
Colling moved to Paris to attend culinary school at the Ritz Escoffier after working as a food editor at House & Garden Magazine. After moving back to the States, she made the move to California, where she worked at Spago Beverly Hills and Bastide. She went on to become a food editor at Martha Stewart Living and Martha Stewart Weddings magazines in New York, where she was tasked with what she calls her dream job: developing recipes and styling them for the publications. She and her husband, Stephane Colling, moved to Montecito where she began offering pop-ups around town, offering mostly organic and artisanal salads and sandwiches for people on the go. "I wanted it to be high quality, like something you'd make for yourself without the time commitment," she said. "I've been looking for a permanent space for a really long time, and this just feels right," she said about the location across from Vons.
With a seasonal menu focused on the freshest ingredients, as well as vegan and gluten-free options, the menu features breakfast from 9 to 11 am; homemade brioche, waffles, soft boiled eggs, and homemade granola are a few of the choices. The all-day menu will feature entrée items including homemade meatballs, vegetable curry, and mac & cheese, as well as a variety of sandwiches, grain and veggie bowls, and salads. And of course, Colling will offer an array of sweets including brownies, cookies, cake of the day, panna cotta, and more; an espresso and coffee service is also available.
Merci Montecito is currently open from 9 am to 12 pm Monday through Saturday, with expanded hours from 9 am to 5 pm in mid-June. Visit www.mercimontecito.com for more information. 
You might also be interested in...