April (and May) Showers Bring May Flowers
Despite a last-minute change of venue because of heavy rain, the Dream Foundation's 25th anniversary Flower Empower lunch at the Page Youth Center was a blooming success raising around $160,000 for the popular charity, which has fulfilled 32,000 dreams for terminally-ill adults since its launch.
The 230-guest 9th annual bash was originally scheduled in the gardens of a Hope Ranch estate, but just 36 hours before the lunch, which had also been cancelled last year because of the catastrophic mudslides, the venue was swapped to an inside location.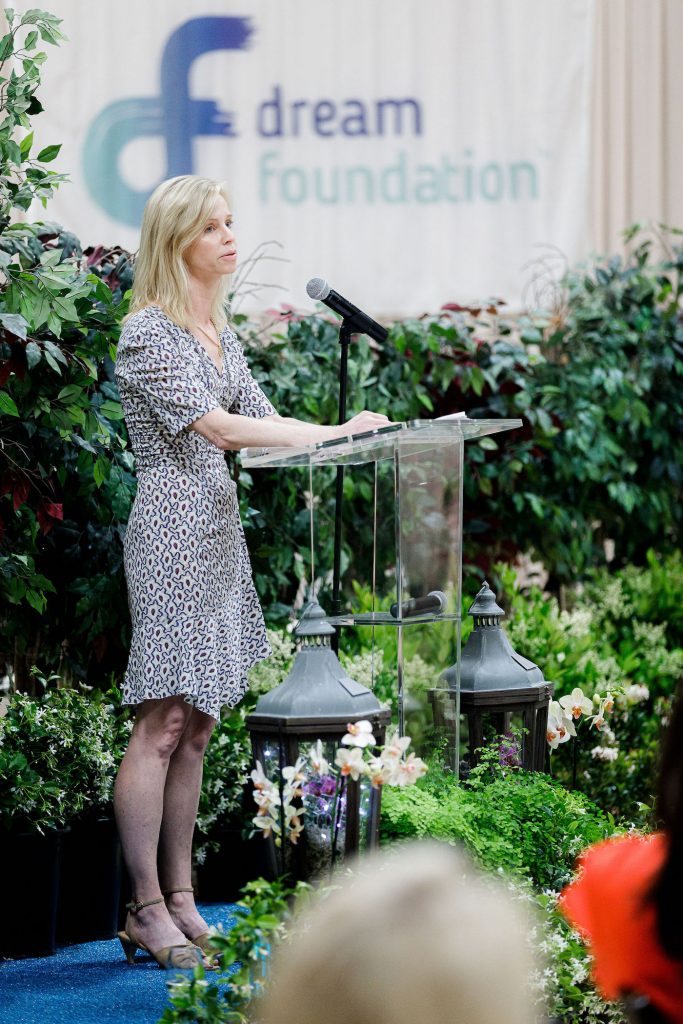 The fun fête, which was emceed by KEYT-TV's Alan Rose and Alys Martinez, honored the National Charity League Inc. of Santa Barbara as organization of the year, Tracey Morris of the Ella & Louie Floral Studio as florist of the year, and the Power Empower honorary committee as Volunteers of the Year.
Maggie Geyer, a Montecito victim of the mudslides, received the Flower Empower Volunteer award.
The program delivers more than 150 floral bouquets, fresh baked cookies, fine chocolates, and hand-made cards each week to hospices, cancer centers, and homes, and since its inception has created more than 115,000 bouquets from donated flowers.
The ubiquitous Andrew Firestone spearheaded an energetic live auction, including a trip to the Four Seasons resort in Wailea Beach, Maui, and a paddle raise that added more thousands to the coffers.
"We are humbled and delighted to welcome back an event that has been so very special to the organization and the community we love," enthused Kisa Heyer, the foundation's CEO.
Among the supporters were Justine Roddick, Kate Coppola, Kenny and Elizabeth Slaught, Daryl Stegall, Michella Ebbin, Jet and Kelsey Martin, David Edelman, John Thyne, Natalie Noone, Janet Garufis, Corinna Gordon, Penny Bianchi, Kevin Marvin, Andrea Macleod, and Skip and Jen Abed.
You might also be interested in...