Rotary Club Scholarships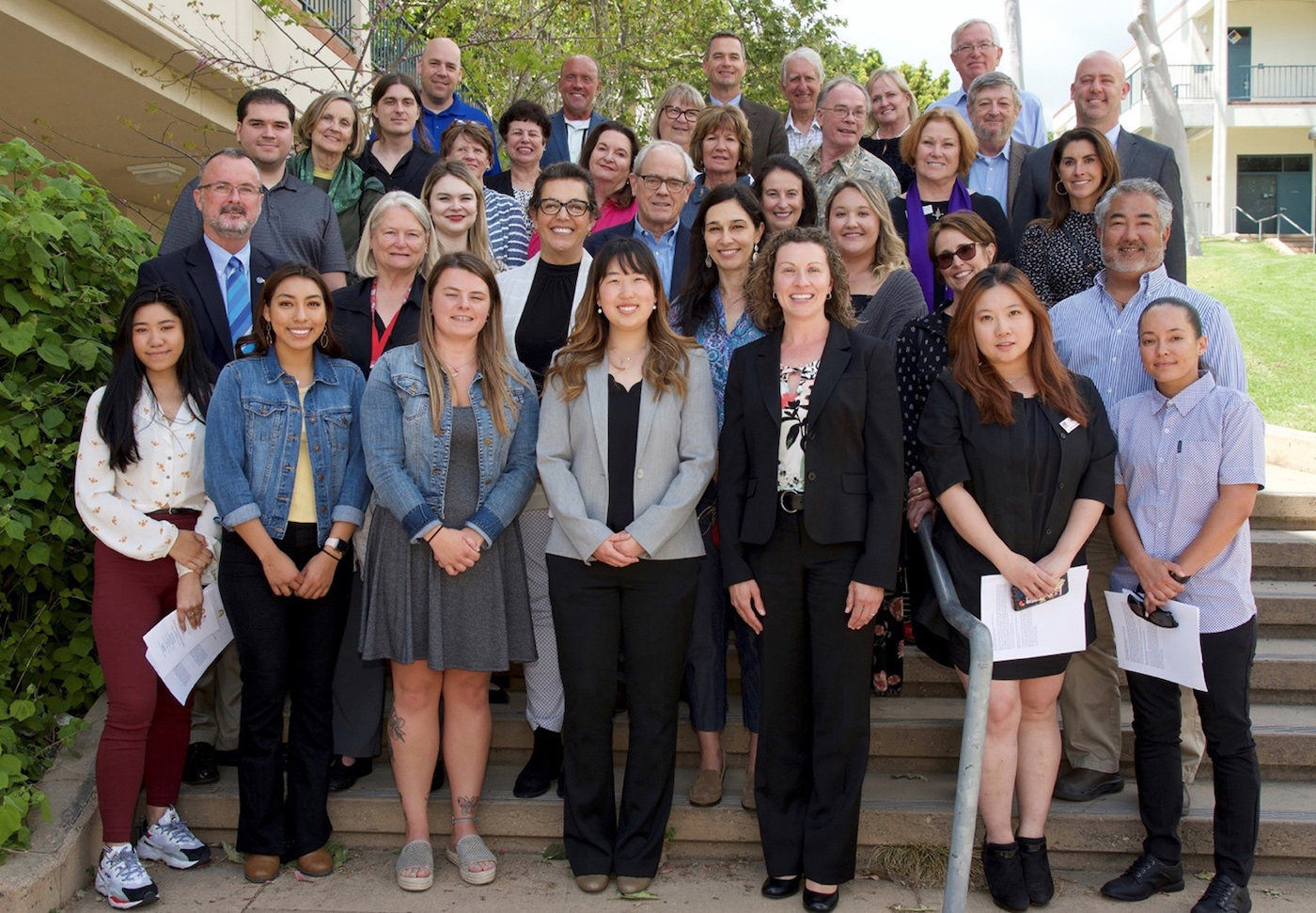 Montecito Rotary Club has awarded ten $1,250 scholarships to high-performing City College vocational and career technology students.
"For more than 25 years, the club has made scholarships available, with the total amount of support provided during this time exceeding $120,000," says club foundation president, the aptly named Cathy Cash.
"The club membership believes in the mission of City College to educate and provide opportunity to students seeking lucrative and engaging careers in a variety of technical fields."
Nominations came from college faculty members.
Sizzling Season
Ensemble Theatre Company's 41st season promises to be a cracker!
"We're excited to present an eclectic season ranging from the classics to plays that are contemporary and timely, including two thrillers – one by Shakespeare –, two musicals, and an hilarious and touching adaptation of a family holiday story," says artistic director Jonathan Fox.
The New Vic season kicks off in October with the Bard's Measure for Measure, one of his most beguiling plays, followed by It's a Wonderful Life: A Live Radio Play, perfect for the Christmas season.
Other productions in the mix include Emma: The Musical, based on Jane Austen's novel, the West Coast premiere of the drama American Son, and Tenderly: The Rosemary Clooney Musical.
It's Lit
Santa Barbara warbler Katy Perry literally lit up the pink carpet at the Metropolitan Museum's celebrity gridlocked Costume Institute gala in New York.
The 34-year-old former Dos Pueblos High student dressed as a chandelier for the occasion, swanning about in a Moschino ensemble covered in Swarovski crystals.
Her wacky outfit featured two tiers of lightbulb flames around her waistline, plus another one encircling her lofty headpiece.
At the Gucci after-party, following the $35,000 a ticket event, Katy switched outfits and dressed up as giant hamburger with a toothpick hat.
According to reports, she fell on her buns during the bash and had to be helped off the floor.
Remembering Clement 
On a personal note, I mark the passing of a longtime friend, Baron Clement von Franckenstein, son of the former Austrian ambassador to the Court of St. James, who has died in Beverly Hills aged 74.
I first met Clement in the late 70s when we both vied for voiceover work, given our English accents, and at one time he changed his name for acting purposes to St. George after the English patron saint.
Clem, as he was known by friends, was chosen because of his real name by Mel Brooks to be in his 1974 Young Frankenstein and appeared in innumerable films, including The American President with Michael Douglas.
He was proud to be an Old Etonian, the same school princes William and Harry attended, and served as a lieutenant in the Royal Scots Greys with the current Duke of Kent, grandson of King George V.
A vibrant individual, he was also a frequent visitor to the Santa Barbara Polo Club. An immensely witty and entertaining raconteur, he will be much missed by his many friends, including Lord Alexander Rufus-Isaacs, the Los Angeles based brother of the Marquess of Reading, and artist Damian Elwes, brother of actor Cary Elwes, and TV producer Cassian Elwes.
Sightings: Actress Sandra Bullock quaffing a libation or two at the Rosewood Miramar's bustling beachside bar… Oscar winner Natalie Portman and family shopping at the Public Market… Singer John Legend checking out Whole Foods
Pip! Pip!
Readers with tips, sightings and amusing times for Richard's column should email him at richardmineards@verizon.net or send invitations or other correspondence to the Journal.
To reach Priscilla, email her at priscilla@santabarbaraseen.com or call 969-3301
You might also be interested in...