Crane Celebrates 90 Years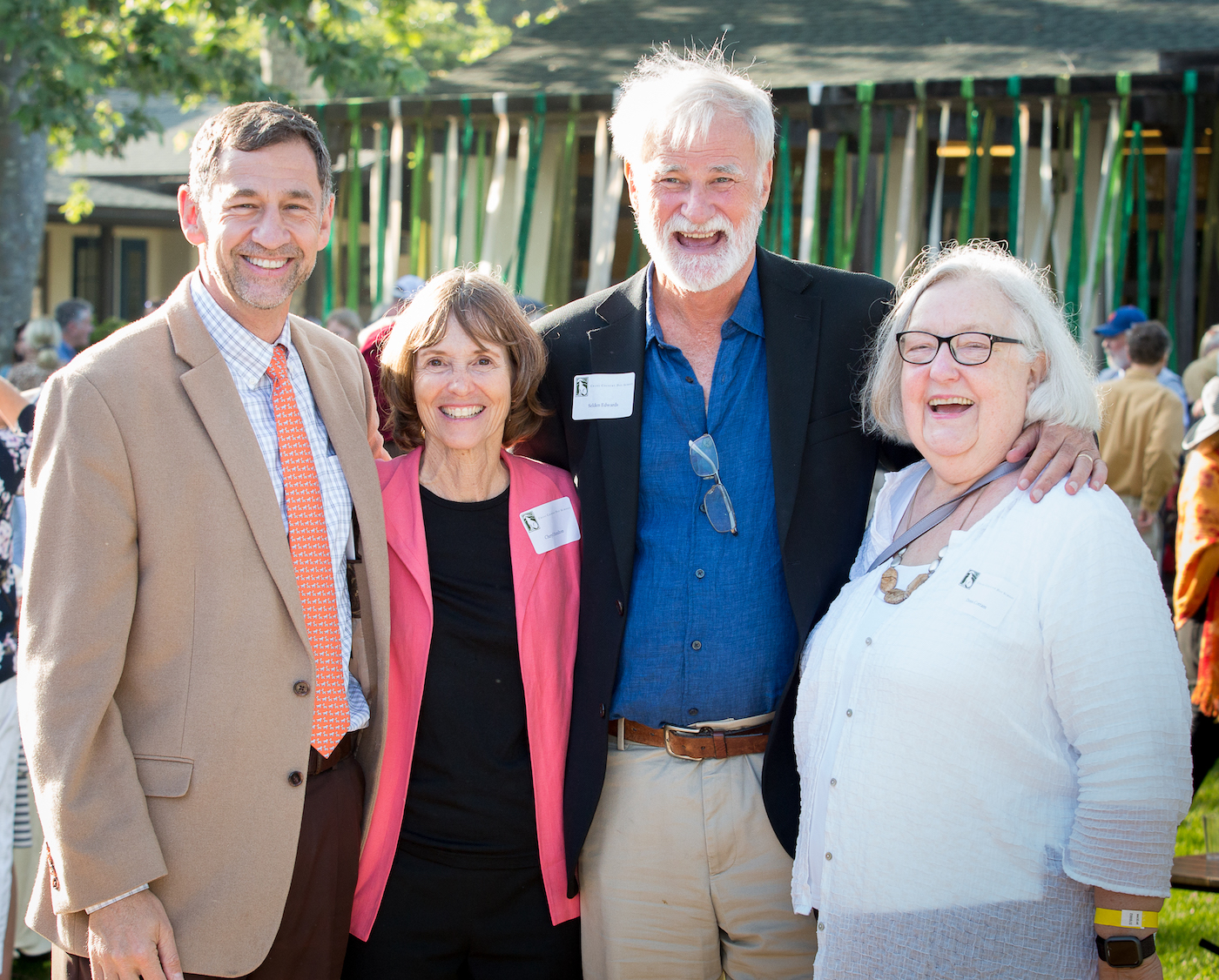 Crane Country Day School's strong sense of community was palpable at the aptly named "Crane Coming Home" 90th anniversary celebration, which felt like a huge family gathering on the school's beautifully transformed fields. Those in attendance included current and past teachers, four Heads of School, parents and alumni of all generations, and even one alumnus who graduated in the class of 1940.
"This is by far the largest event we've ever hosted and the energy is off the charts," said Joel Weiss as he welcomed 450 guests to Crane's reunion gala on Saturday, May 4. Weiss, Crane's longest serving headmaster of nearly 20 years, paid tribute to those who came before him, including all three living former Heads of School.
Selden Edwards (1979-1989) witnessed perhaps the most challenging time in Crane's history, managing to pull the school out of a dramatic decline and hiring promising young teachers who have become Crane legends (nine of his hires were still working at Crane as recently as 2012). Dr. Cheryl Hamilton (1989-1994) was Crane's first female head of school and she was praised for creating faculty sabbaticals, teacher grants, and the peaceful partners program addressing social-emotional development, all of which still exist today. Doris Cottam (1994-2000) was recognized for expanding the Upper School and opening the Norman F. Sprague science buildings.
"We made due in the old days," joked Hamilton, "But the facility improvements today clearly mark the greatest change to the school and enable optimal instruction."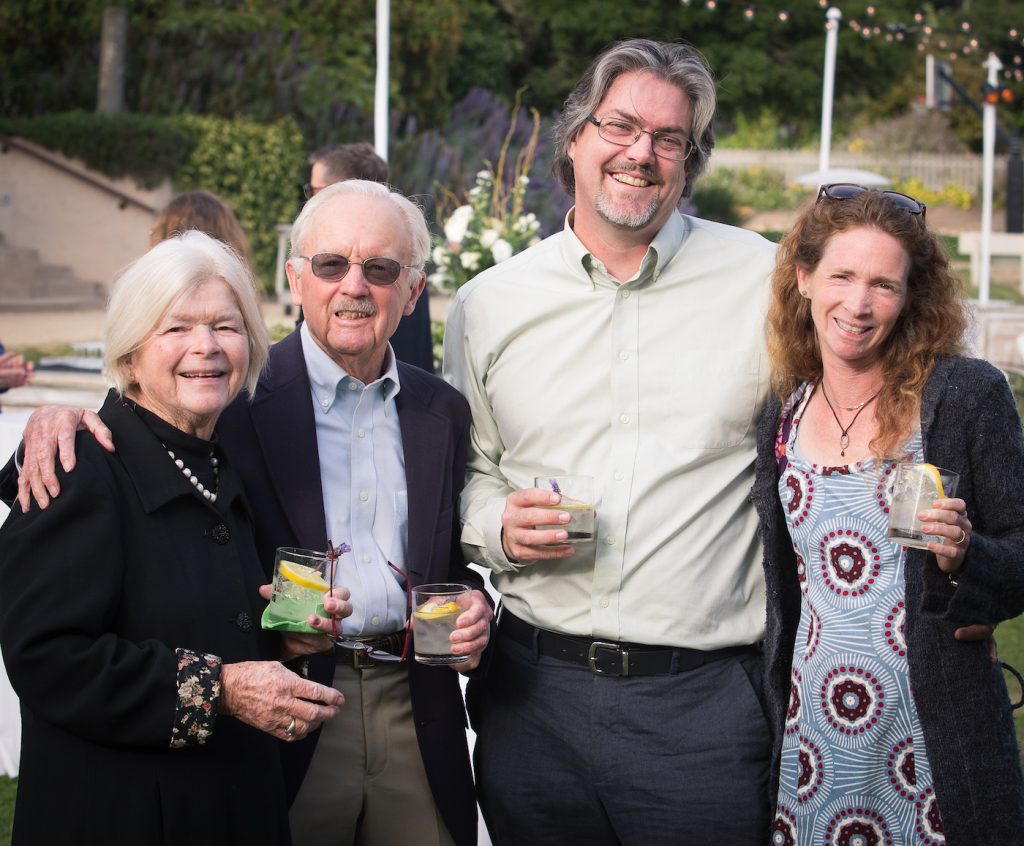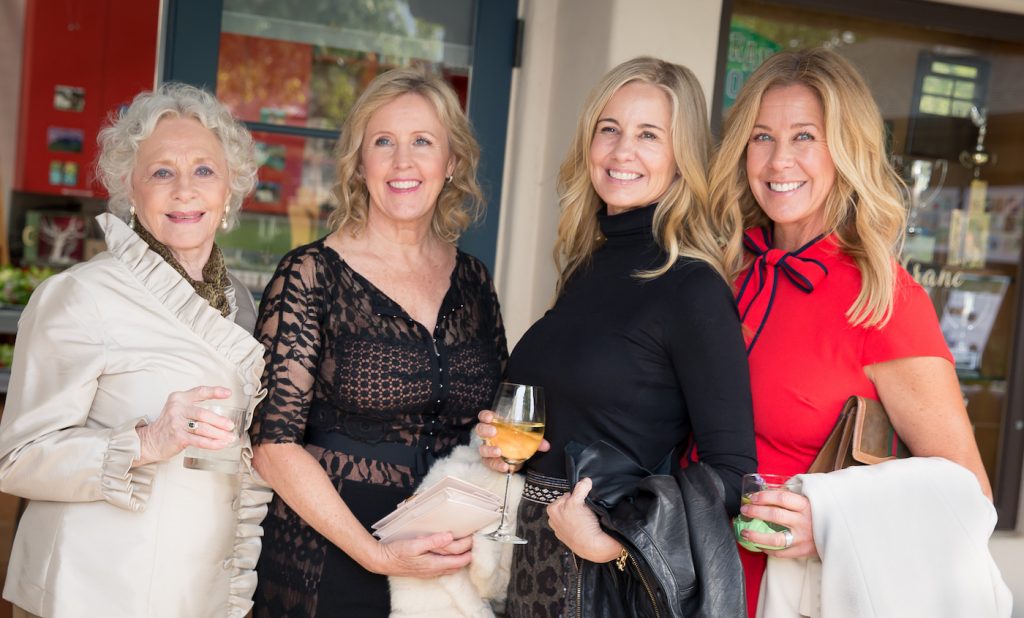 In fact, the changes to the school's physical campus have been most dramatic under the leadership of Weiss, who is credited with creating the engineering and design center, a new kindergarten cottage, expanded Lower School and new Upper School classrooms, and a state-of-the-art library and arts center. Despite the significant campus improvements, the best parts of Crane are the things that haven't changed, at least according to most in attendance.
"The community focus stands out as one of the school's greatest strengths," said Hamilton. "Big kids look out for the younger students and there's no hierarchal distinction between faculty and staff."
The parents are also integral to the familial fold. It was Anne Perkins, wife of a Crane alumnus, parent of three Crane grads, and a former teacher who created the school's first and still operative parents group, known as Parents For Crane (PFC). "The most rewarding part for me is seeing all of these students from the '70s and '80s who hold such deeply fond memories of their elementary school," said Perkins. Many of those affectionate memories are due to the relationships students shared with teachers.
Sally Hall, now in her 90s, taught 5th grade in the 1950s and was thrilled to visit her old classroom. "It looks a lot better now," she laughed. "But it's still there!" Sally got more than a class full of pupils at Crane. It's where she met her husband, the late Reverend George Hall of All Saints-By-The-Sea. George was active as a Crane trustee in the early years when he met the young Sally McKinstry and fell in love. The two married and had six children. Sally attended the gala with her daughters Julie and Frannie, who were students at Crane along with their brother James and sister Virginia.
"It's a magical place," commented Marianne Sprague, who had five children graduate from Crane and now has a first-grade grandson attending. Both Marianne and her late husband, Norman, served as Crane Board Presidents and key donors. The fields were renamed in Norm's honor when he passed away two years ago.
"The soul of the school is the same, and the lessons and friendships that students get here stay with them for life," added Sprague.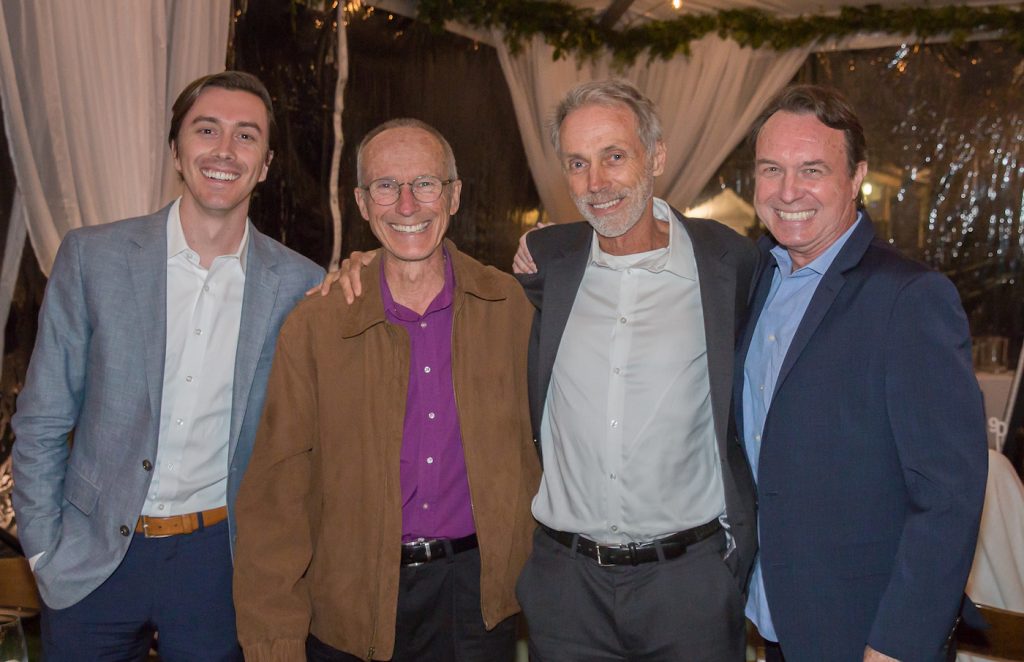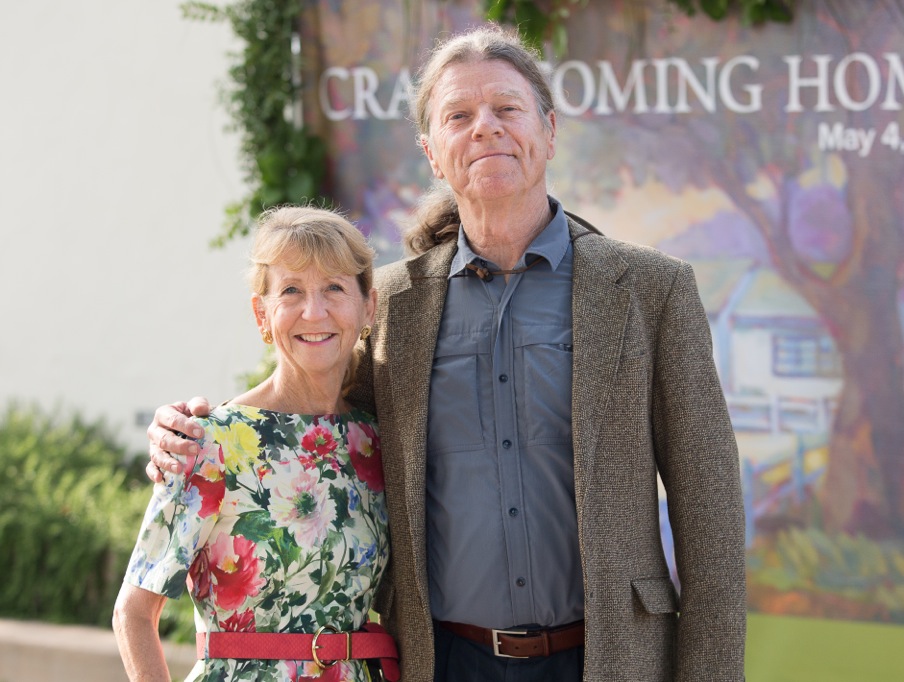 Crane has such a profound impact for many that they return to the school to ensure that their kids receive the same experience they had growing up. Whitney Abbott '86 is now the parent to three young children with her two eldest attending Crane. She was also a former art teacher and her oil painting of the charming campus represented the visual image for the "Crane Coming Home" celebration. The original painting sold during the live auction for $10,000.
There were live and silent auctions in addition to a paddle raise to renovate the school's theater. Performing arts has been integral to the Crane curriculum for nine decades. Several students who got their start on the Crane stage returned to share their talents at the gala with musical performances by George Quirin '73, Sofia Schuster '18, Alexander Fell '15, Arwyn Drew '17, Lily Eakin '09, Makena Shlens '17, Bryce Lupoli '06, and a comedy act by Josh Duvendeck '00.
The fully packed weekend of revelries kicked off Friday, May 3 with a decades alumni and past parent family celebration on campus with 275 in attendance, including Crane's oldest living alumnus, Kellam de Forest.
"This weekend represents the culmination of three years of planning," said Debbie Williams, Director of Development. Williams also happens to be Crane's longest-tenured employee having served in nearly every capacity of the school including parent, teacher, admissions director, and acting school head, since she started 42 years ago. Williams worked with former teacher and author Dan McCaslin on a historical book commemorating Crane's rich history and thanks to an anonymous sponsor, all guests received a copy.
The spring benefit committee included Kelly Bilek, Kasia Brand, Mandy Gogong, Amy Phillips, Jennifer Siemens, Jen Abed, Jenny Hecht, Shari Liu, Sarah Muzzy, Karen Wintringham, Marcy Easter Eliassen, Hannah Gimbel, and Dal Pozzo. Top sponsors included Lisa and George Hagerman, Jill and Neil Levinson, Dick Wolf, Andrea DeRosso and Mark Alfano, Marianne Sprague and Allan Rogers, Leslie and Robert Zemeckis, Richard Banks, Kasia and Barry Brand, Ella and Scott Brittingham, Sarah and Ryan Muzzy, Tiffnay Pelletier and Howard Shiebler, Kyra and Anthony Rogers, and Melissa and Tobin White.
You might also be interested in...